Taking a trip to Africa has always been on my bucket list. Being that Africa is such a big continent, there is a long list of countries that I would love to visit one day. Last year, the opportunity finally came to visit South Africa, and I seized it! I woke up one morning and found an amazing flight deal on my inbox from The flight Deal  , with the option to choose between Johannesburg, and Cape Town. Although I was eager to visit some of the historical sites in Johannesburg, the stunning landscape in Cape Town took the cake! The flight deal extended throughout the months of November and December, and since I had planned on spending Christmas with my family in Haiti, I decided that this would be the perfect  thanksgiving trip for my husband and I. 
Getting To Cape Town
The journey to Cape Town was quite a long one. The flight deal included tickets  leaving out of Boston Logan Airport. Since we live in Florida, we booked two other tickets leaving out of Miami to Boston. The deal also included a stop  in Doha, Qatar, which to us was the perfect opportunity to visit another country, since we had never been there before. I usually prefer long layovers with flights that last longer than 12hrs, so spending the night in Qatar worked out great for us!
This is what our itinerary looked like: 
First flight  from Miami to Boston (flight time 3hrs) .
 Second flight  from Boston to Doha (flight time 12hrs).
We spent the night in Doha, and caught our next flight the following morning to Johannesburg (flight time 8hrs 30mns).
 Last flight from Johannesburg to Cape Town (flight time (2hrs 10mns). 
After spending 25 hours and 40 minutes on a plane, hopping countries and continents, we were relieved, jet lagged, and extremely tired when we finally landed.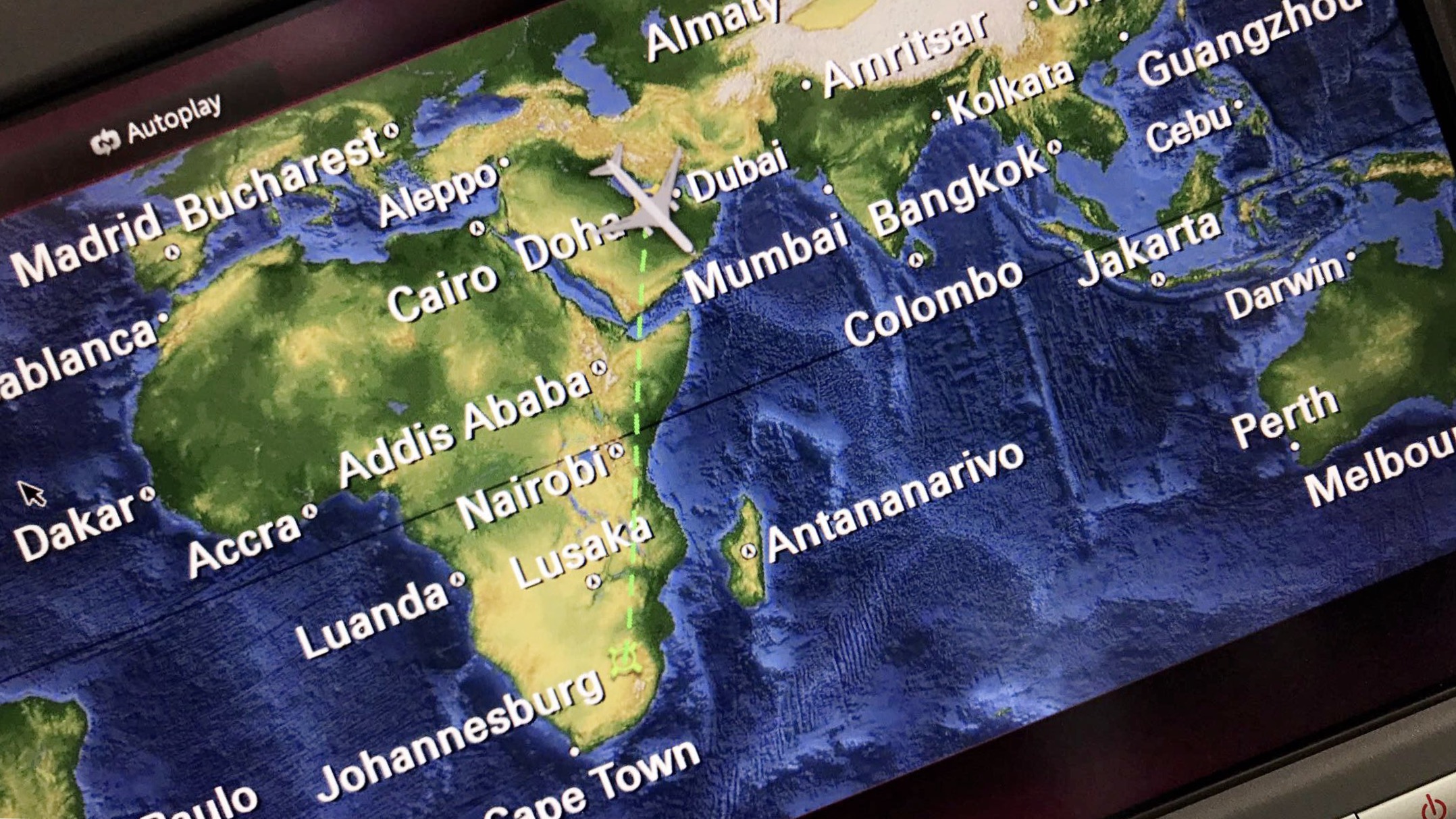 Getting Around Cape Town
Sorting out transportation when planning a trip is a essential. For our trip to Cape Town, we opted on renting out a car, and driving around at own leisure. Cape Town is such a diverse city with amazing landscape. We wanted to be able to take long drives down the coast, and had also planned on spending some time in the vineyards which was a couple of hours outside of Cape Town. 
Once we landed, finding the rental car center at the airport was fairly easy, as everything was written in English. We made our way towards Avis to pick up our rental. Shortly after we were on our way to our hotel in the city, where we would spend our first night. 
Driving around Cape Town was a little different for us at first. We had to adjust our thinking and habits because they drive on the right side of the road. From time to time we found ourselves driving on the wrong side, and didn't notice until another car was driving straight at us! But thankfully we quickly adapted and made it out safely! *insert Praise Break*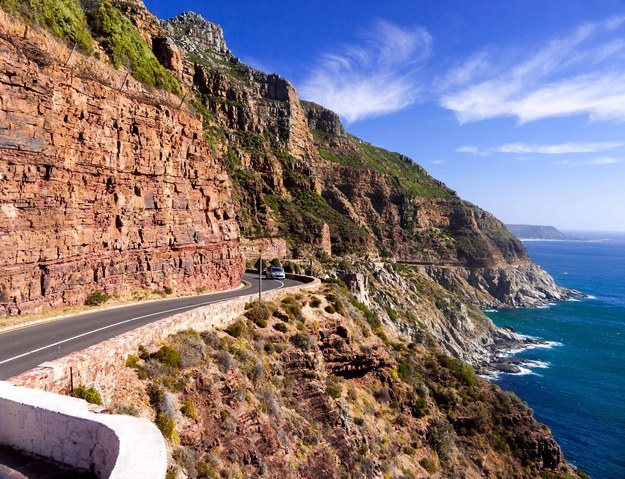 Where To Stay
With Cape Town's iconic landscape, there is no lack of stylish and affordable places to stay. Our stay in Cape Town was split between three different hotels. No worries, there's a method to my madness! And I'll share that with you throughout the next few posts...
We spent the first night at  a hotel near the airport. Our flight landed in the evening, and because we were driving ourselves around, I thought it would be safer to stay somewhere that didn't require much driving at night time, as the roads were unfamiliar to us. 
The Glenn Boutique Hotel definitely set the tone for our South African vacation. The Glenn is a 5 star luxury boutique hotel located in Seapointe, close to the downtown area. The hotel ground is beautiful, and the staff is friendly. I love staying at boutique hotels because they pay close attention to details, and have a cozy feeling that you don't usually get at chain hotels. Our room was very comfortable and stylish. Our bed was neatly decorated with rose petals and were welcomed with a glass of chilled champagne.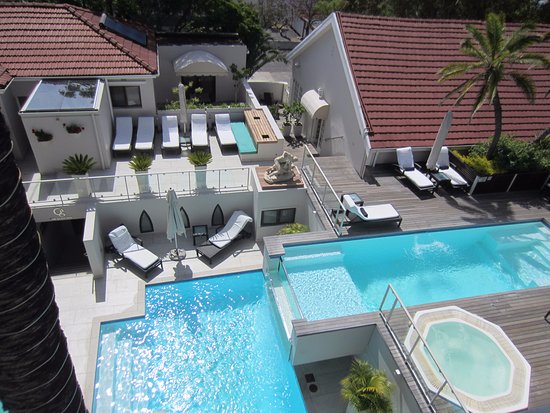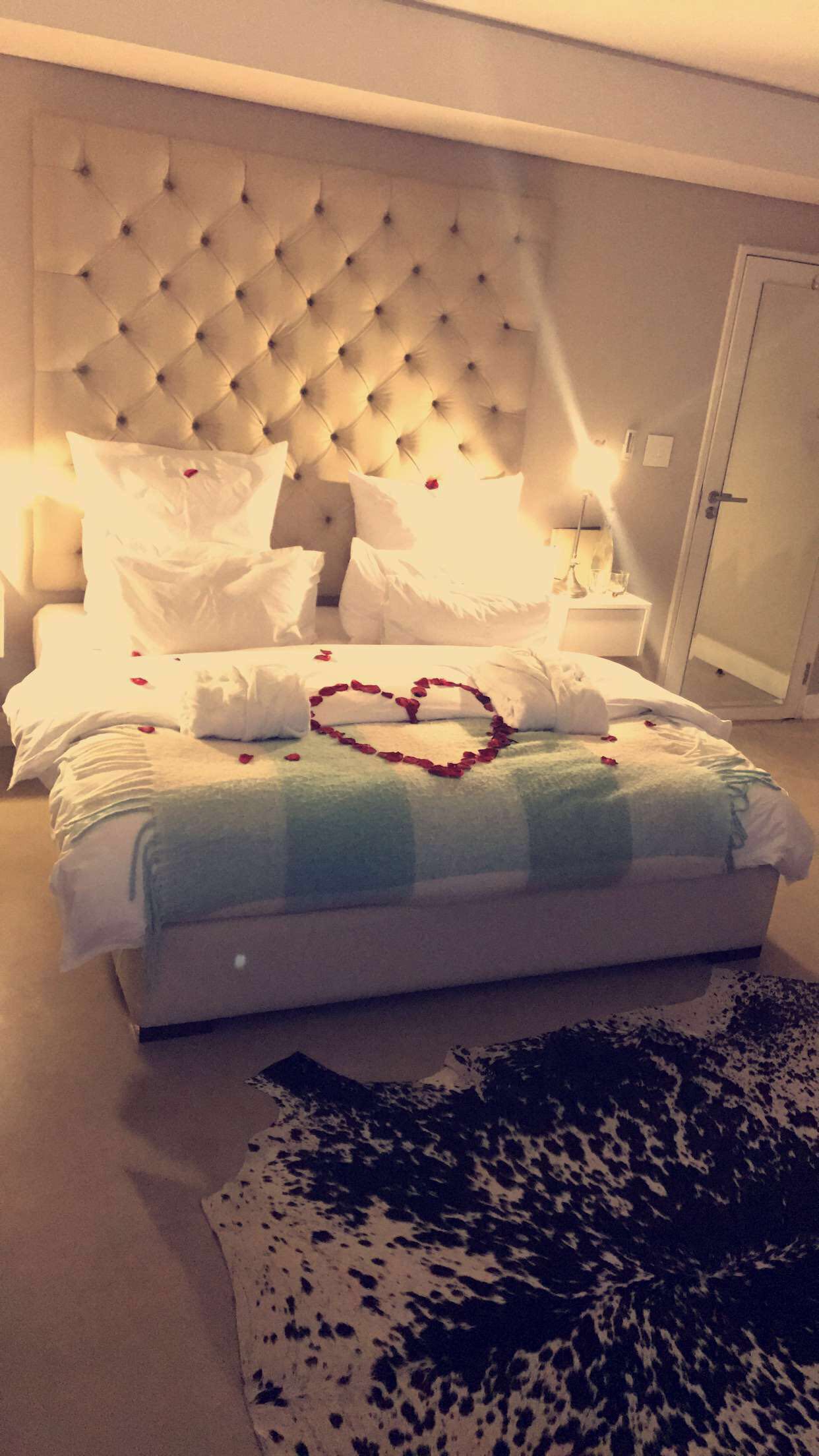 Breakfast at the Glenn was made up of a beautiful spread with all kinds of healthy delicacies to choose from, including fresh fruit juices, a warm omelette station, healthy smoothies, and of course espressos and cappuccinos. Guests have the option of having breakfast served on their balconies, by the pool, or in their lovely dinning room. Although we only spent one night at The Glenn, it was the perfect touch to begin our stay in the beautiful city of Cape Town.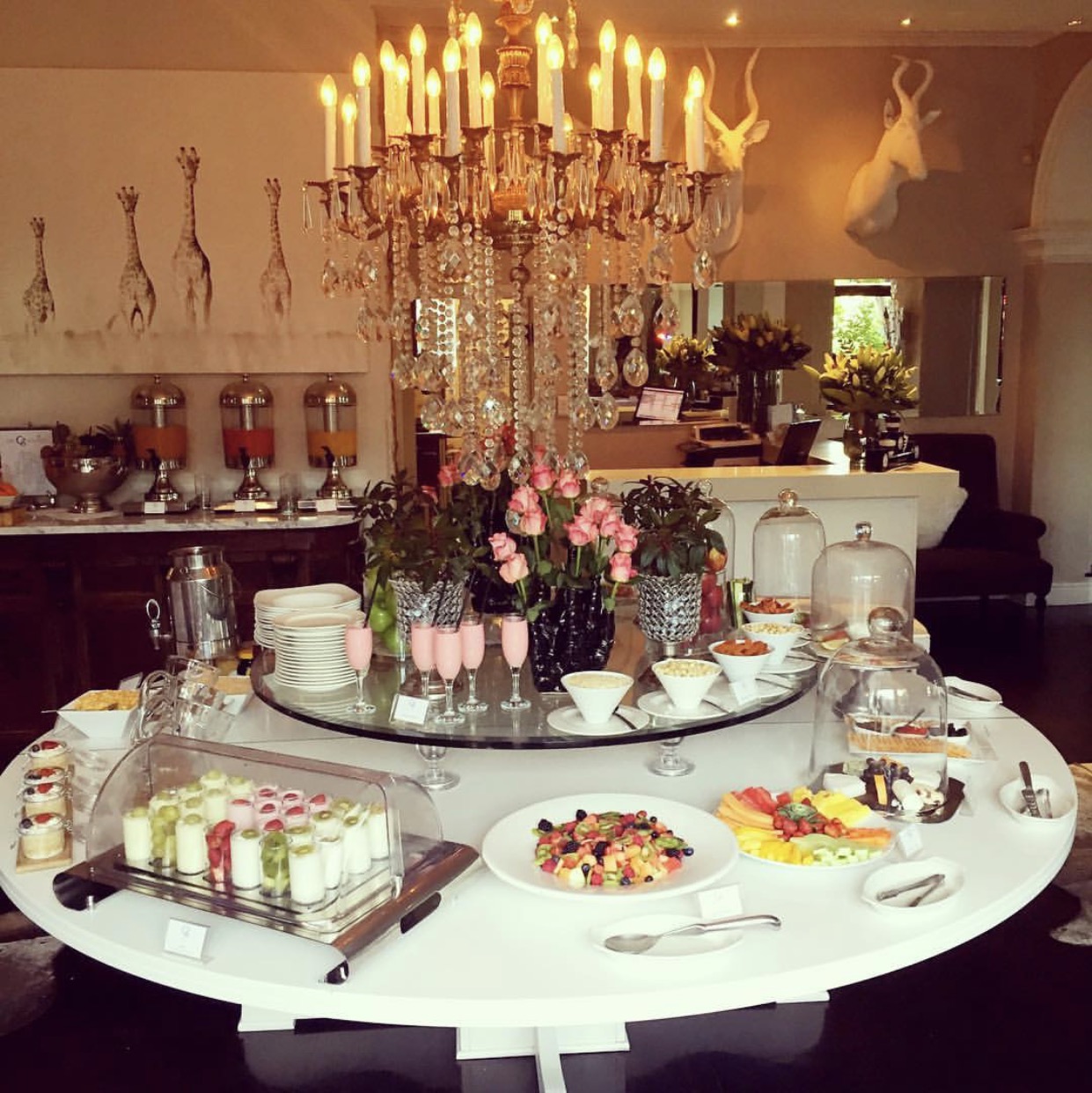 What To Do
What is there to do in Cape Town? The real question is, what can't you do in Cape Town? This is a city filled with adventure, culture, and culinary arts. After much research, we narrowed it down to these. 
Victoria & Alfred Waterfront 
The V&A waterfront was built by Queen Victoria and her son Alfred, during the 19th century. This harbor acted as a stopover for European ships for centuries. Today the waterfront has been turned into a huge shopping center with boastful views of the Table Mountain and the Atlantic ocean. We visited the V&A waterfront on our second morning, and enjoyed one of the best cappuccinos form a local coffee shop located on the water. There are also a few money exchange offices throughout the shopping center, so we exchanged some cash to carry around with us. The currency in Cape Town is the South African Rand (ZAR). The exchange rate for the for the USD is $1USD= 13.04 ZAR. That was another highlight for our trip. Food and activities around Cape Town turned out to be quite inexpensive. A bonus when traveling!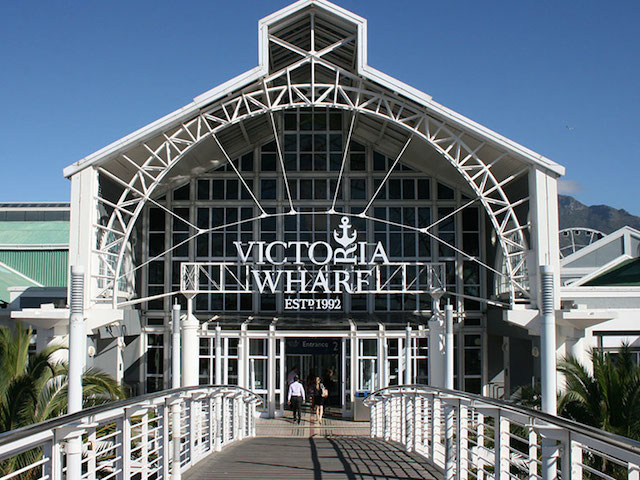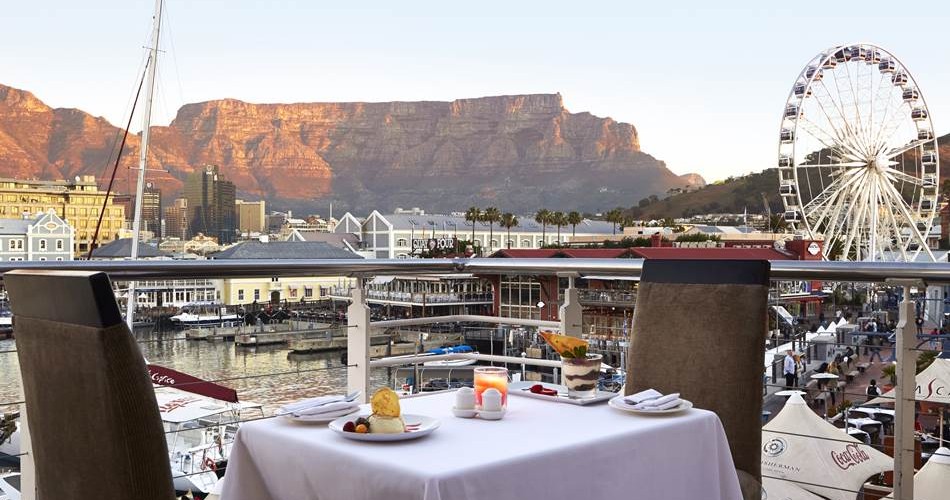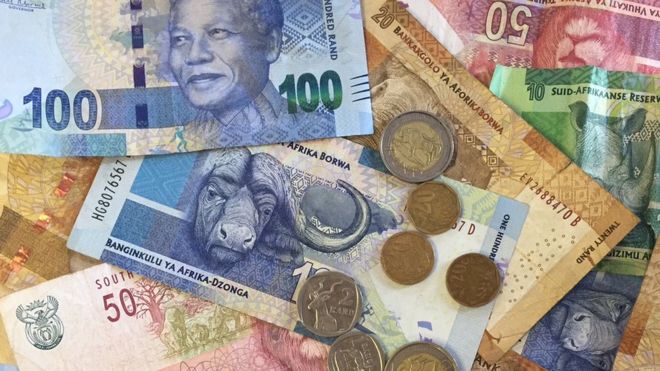 Table Mountain 
No Trip to Cape Town is complete without a visit to the Table Mountain. Every time I saw pictures of Cape Town on social media, it was surely a picture on top of the Table Mountain. This must be  because the Table Mountain is the city's most recognizable landmark, which earned its name from its unique flat-topped shape. We were so excited to finally have the chance to visit this landmark. 
There are numerous ways to experience the Table Mountain. For the more adventurous, hiking the table mountain is allowed. For the less faint of hearts like my self, the Table Mountain Aerial Cableway is the route to go. Tickets can be purchased online ahead of time, which is highly recommended because the queues to get the tickets on site can be quite long, and can take hours. Fortunately, our hotel concierge did the purchasing for us, and our visit was fast and painless. Our experience at the Table Mountain was quite memorable, I had never experience something like it before. The cable car that took us to the top of the mountain rotated at a 360 degrees angle, which offered  a spectacular view of the city and the ocean. Once we got to the top of the mountain, we were able to spend as much time as we wanted walking around and reading historical facts about the formation of the mountain. Truly a sight to see and an experience to be lived.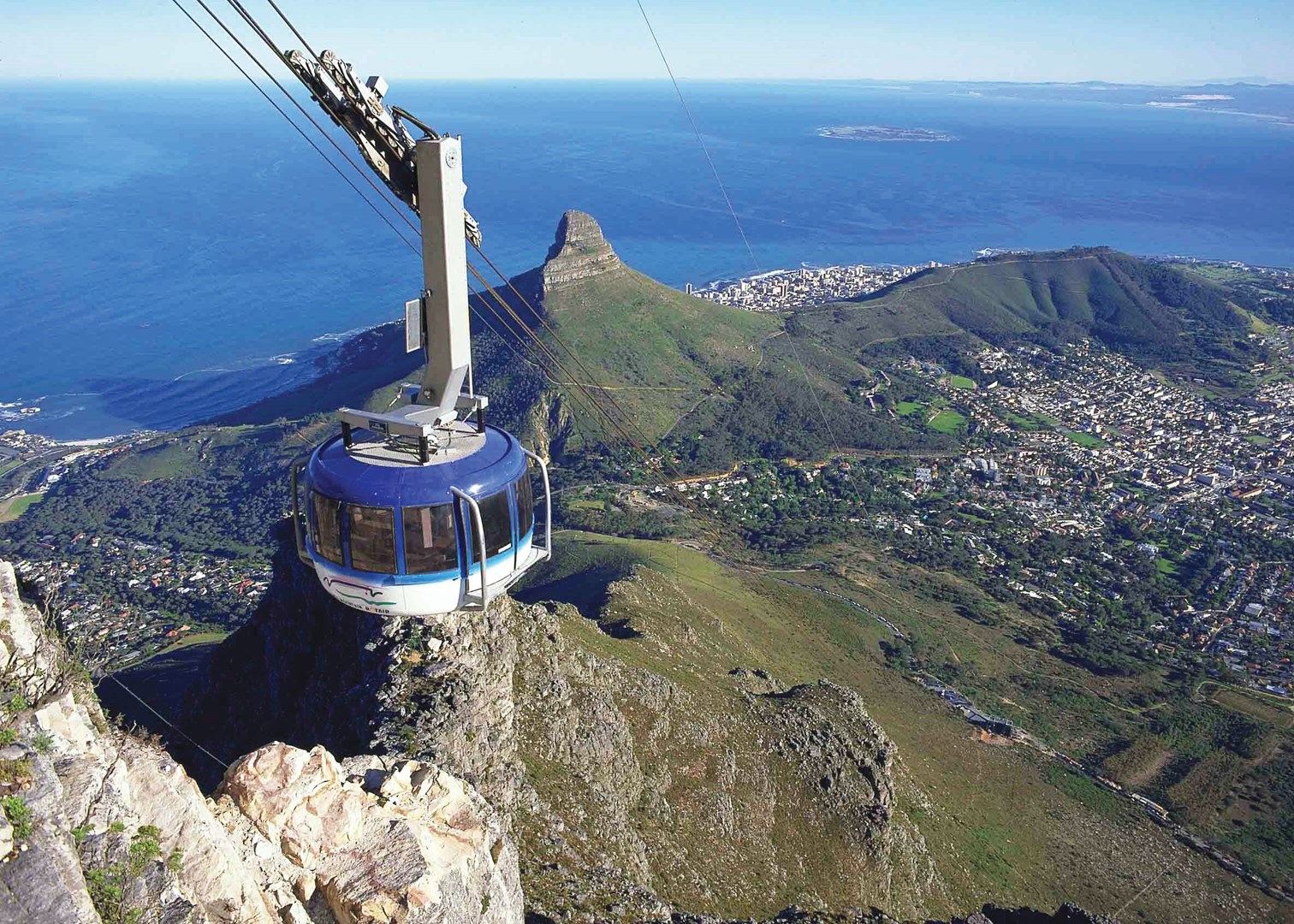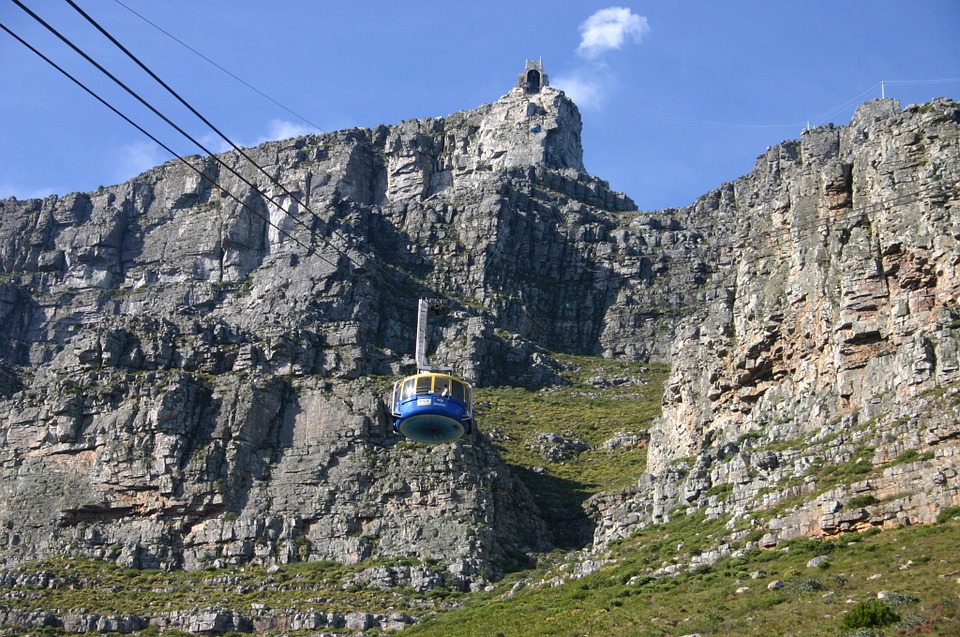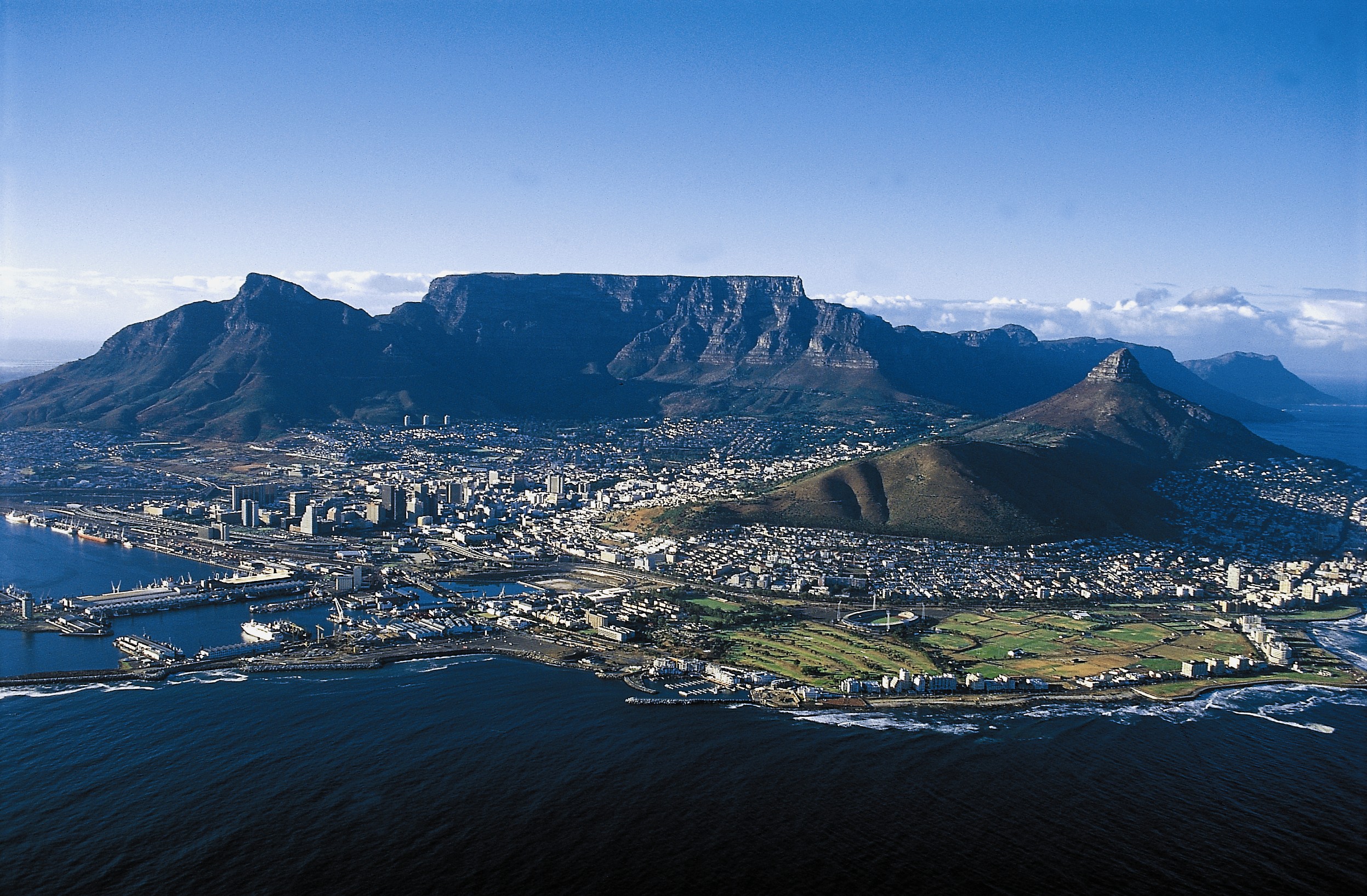 Boulders Beach
Right after we left the Table Mountain, we made our way to Simon's Town. We drove down the most beautiful scenic routes to get to Simon's Town, but our main purpose was to get to Boulders Beach. Although there are many beautiful beaches in Cape Town, what made Boulders Beach special were the African Penguin colonies that live on the beach. To get access to the beach, there is a small admin fee used towards maintenance. 
We spent some time admiring the penguins in their natural habitats. It was interesting to see how comfortable the penguins were on the beach. The African Penguins are the only penguins that live in warm climates, and took pride in putting on a show for the spectators that came to the beach just to see them. They stood for pictures and were not bothered or afraid of people getting close to them. In fact, for an additional cost, you can also swim on the beach and spend more time swimming around and getting closer to the penguins if you wish. Around the time that we went, the temperature was too cool for any swimming to be done that day. Nevertheless, we had a great time at Boulders Beach!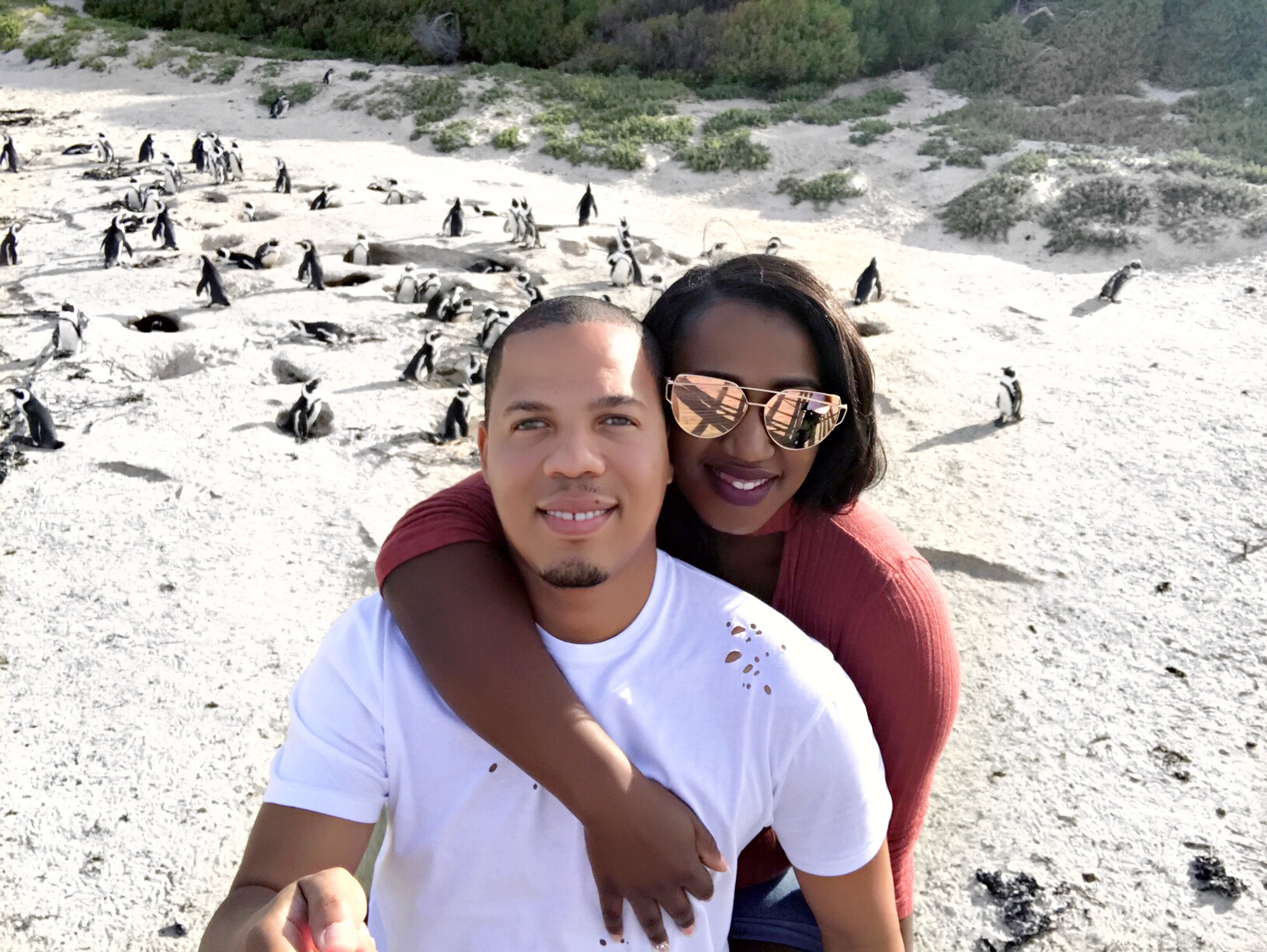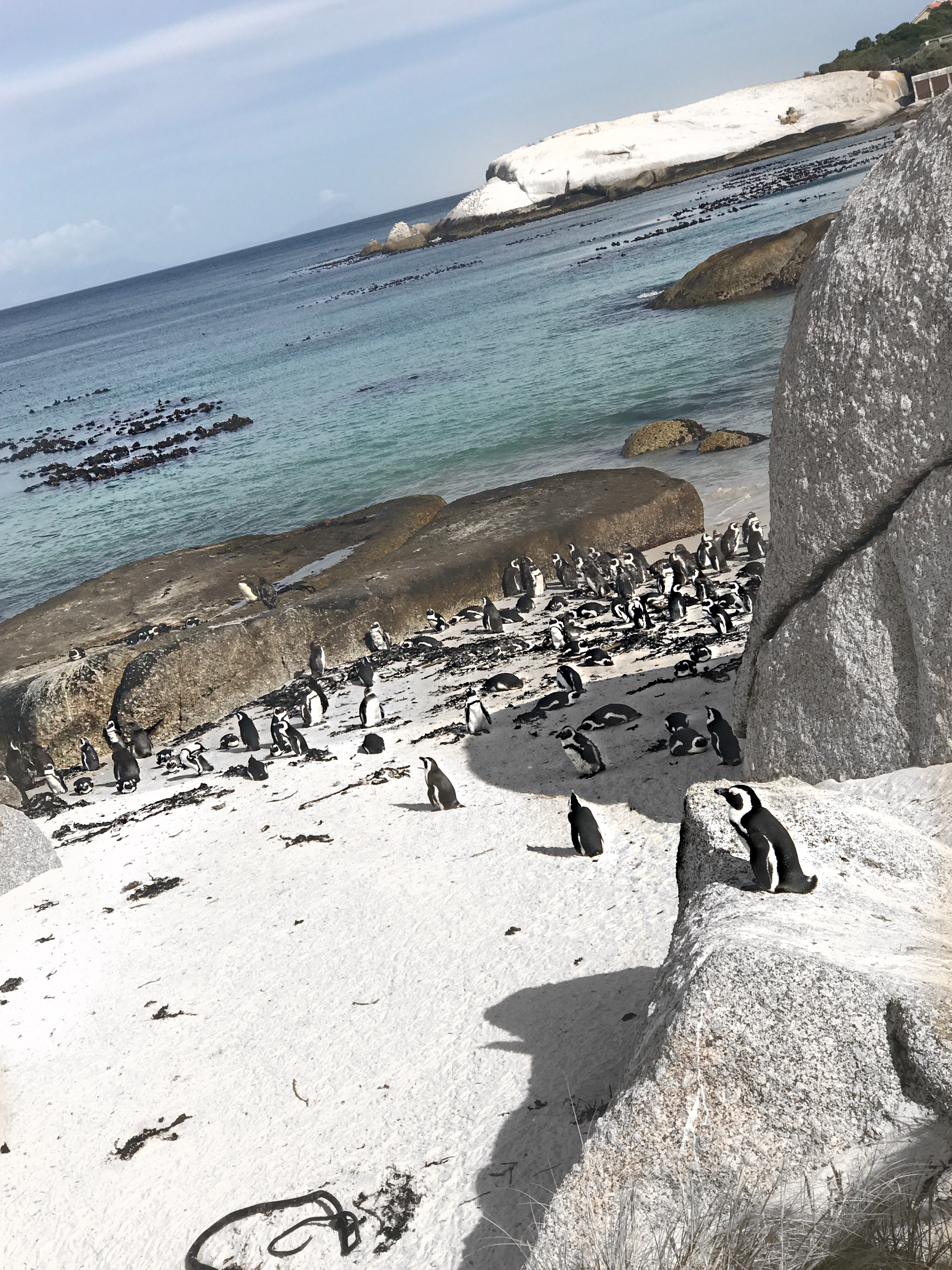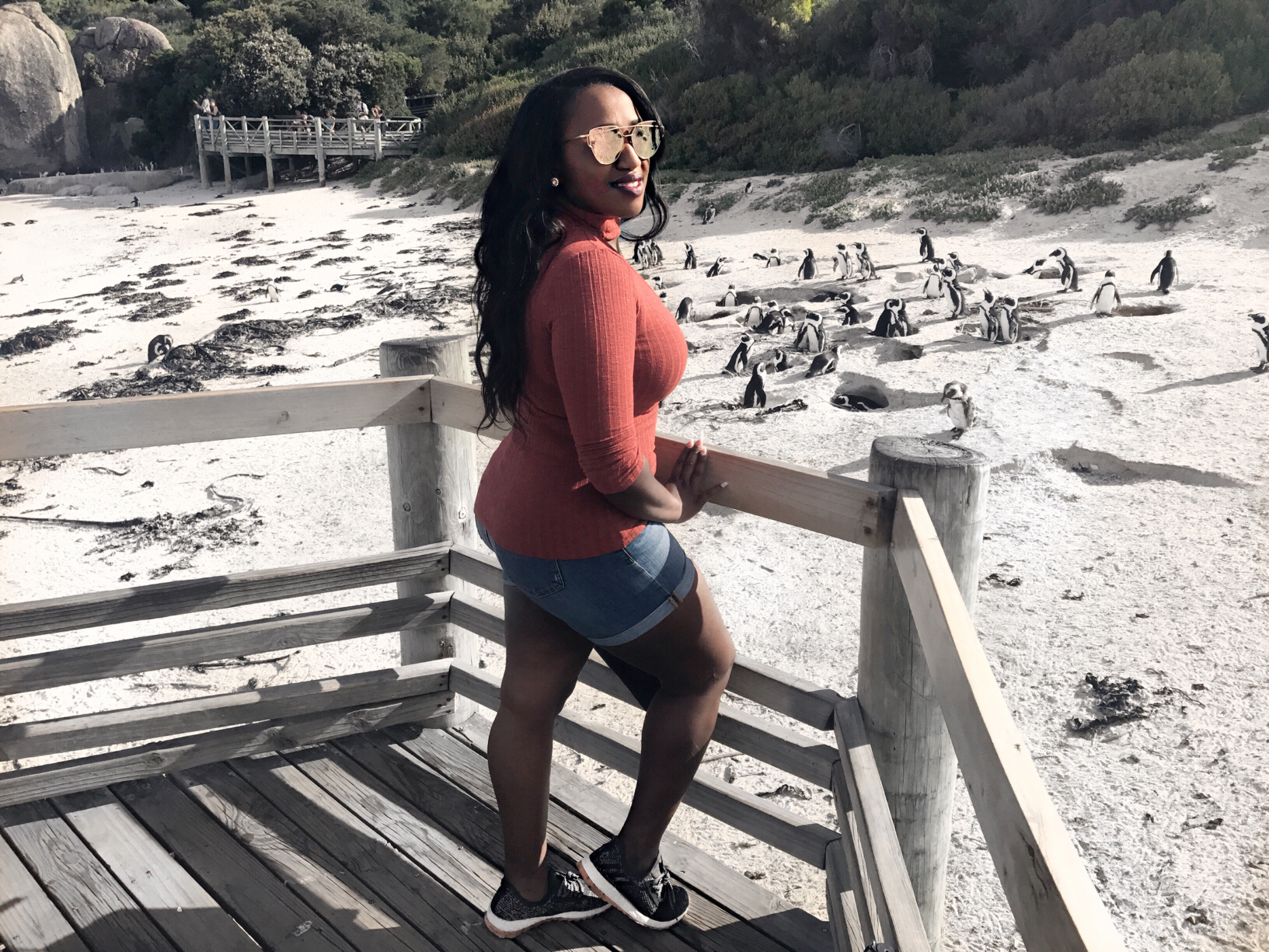 After our amazing experiences, we then moved on to another area of the Cape Peninsula, a true gem located in Camps Bay! No worries, you'll read all about it soon.
To be continued...

The following two tabs change content below.
Laura
I am an early childhood educator who has fallen in love with the life that I have been given. I am inspired by the beauty in everything that surrounds me to live my best life, loving my hardest, and traveling the furthest possible. Join me on my adventures through life.
Comments
comments