As most of you know, I am an early childhood educator and a curriculum instructor. Not only do I love my career but I also love everything about my job. When I chose to become an educator, I was fueled by the motivation of returning to my home country, Haiti, to work at my mom's private school, which I attended until I left Haiti in the 9th grade. As soon as I graduated college, my journey began. Although I quickly learned that working in Haiti isn't for the faint of hearts, my job however has truly been an amazing experience. Besides the fact that I am extremely passionate about anything related to education, I'll gladly share a few reasons why I love my job.
1. My mom is my boss. 
          Although we barely see each other at work because we work in different buildings, I enjoy working with my mother. Mainly because I learn so much from her on a daily. When she put me in charge of the entire preschool, with a staff of over 30 people and 400 students,  I panicked! I had experience in the classroom, but I had never been handed so much responsibility. Yet she trusted me enough to move me in a different building, and let me handle things on my own. I felt confident knowing that she was right across the street in case I needed back up, and that she's only a phone call away. With a career of 30 years, I don't think I'll ever be able to learn the things that my mother knows, however I've learned more by watching her work than I ever learned about working in the field at school.  Together we make a great team. We complement each other, and have truly enjoy watching our attendance grow, and our performance constantly improve. My mother is The GOAT, I couldn't ask for a better mentor. 
     2.  I make my own schedule. 
Another thing that I love about my job is the flexibility to make my own schedule. I have an amazing staff, that truly keep things running smooth when I'm not around. I was very meticulous about who I added to my staff, and made sure that they were qualified, well trained, and professional. My assistant has been in the field for over 10 years and is very competent. With that, I am able to have my own schedule and be comfortable that things will run smoothly even if I'm not physically present, especially with my mother overseeing things in my absence. 
     3. I have a great relationship with my staff.
The first few years after I started working at the school were the hardest. The staff was defensive, and couldn't keep up with my demands. I wanted things done a certain way, and demanded lots of changes from the way they taught, to the way they dressed. I changed the entire curriculum, and required differentiated instruction. I expected the resistance to change and was ok with that. When you're in a leadership position, those are some of the minor things that you deal with. Four years later, those who were able to keep up are now excelling and extremely comfortable with their tasks. They constantly thank me for teaching them new things, and for creating a comfortable, safe and loving environment for them to work in. They tell me often how much they appreciate me, and tell me how much they hate when I leave them for weeks at a time. They treat me with the same respect that I do them, and I truly appreciate the hard work that they do for these children every day. 
        4. I go on free trips!
One of the highlights of my job is going on trips with the kids. In the last few years, we've traveled to Jamaica, Cap Haitian, Orlando, Dominican Republic. Although I'm usually on chaperon/ driver/ planner/ guide duty, you know I'm always down for a trip. 
       5. I have the opportunity to shape a child's life. 
Last and certainly not least,  my students are the highlight of my job. I have stories for days about my babies! What is truly satisfying is seeing the progress that they make as they go through pre-k to first grade. I take so much pride in hearing parents brag about their children's performance. I sit at their graduation ceremony and listen to them read at a first grade level, and I get even more proud when I go through their progress report in first grade. My mother always praises my staff for how well our students work when they get to first grade. It gives me so much joy to provide them this safe happy place where they get to learn, grow, play and socialize. They make every challenge worth it. I love having the opportunity of having them at such a young age to teach them social skills, and provide early intervention when there is need to. 
I thank God every day for the blessing that I have to be able to work and in such a positive, loving environment, that allows me to have the flexibility to work on other areas of my life, and other interests. I'm grateful for the opportunity to learn, teach and grow. I'm even more grateful for the tons of hugs and kisses that I get from my babies every time they see me, for the little girl that came to my office to sing for me every morning last year, (she wouldn't go to class unless she sang for me first lol) and for hearing  "Laura tu es jolie" every time that I walk by their class. I mean who wouldn't love a job where children call them Moana?!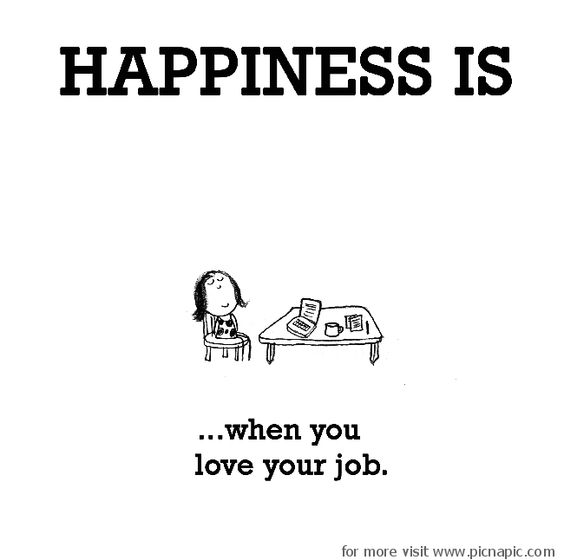 The following two tabs change content below.
Laura
I am an early childhood educator who has fallen in love with the life that I have been given. I am inspired by the beauty in everything that surrounds me to live my best life, loving my hardest, and traveling the furthest possible. Join me on my adventures through life.
Comments
comments