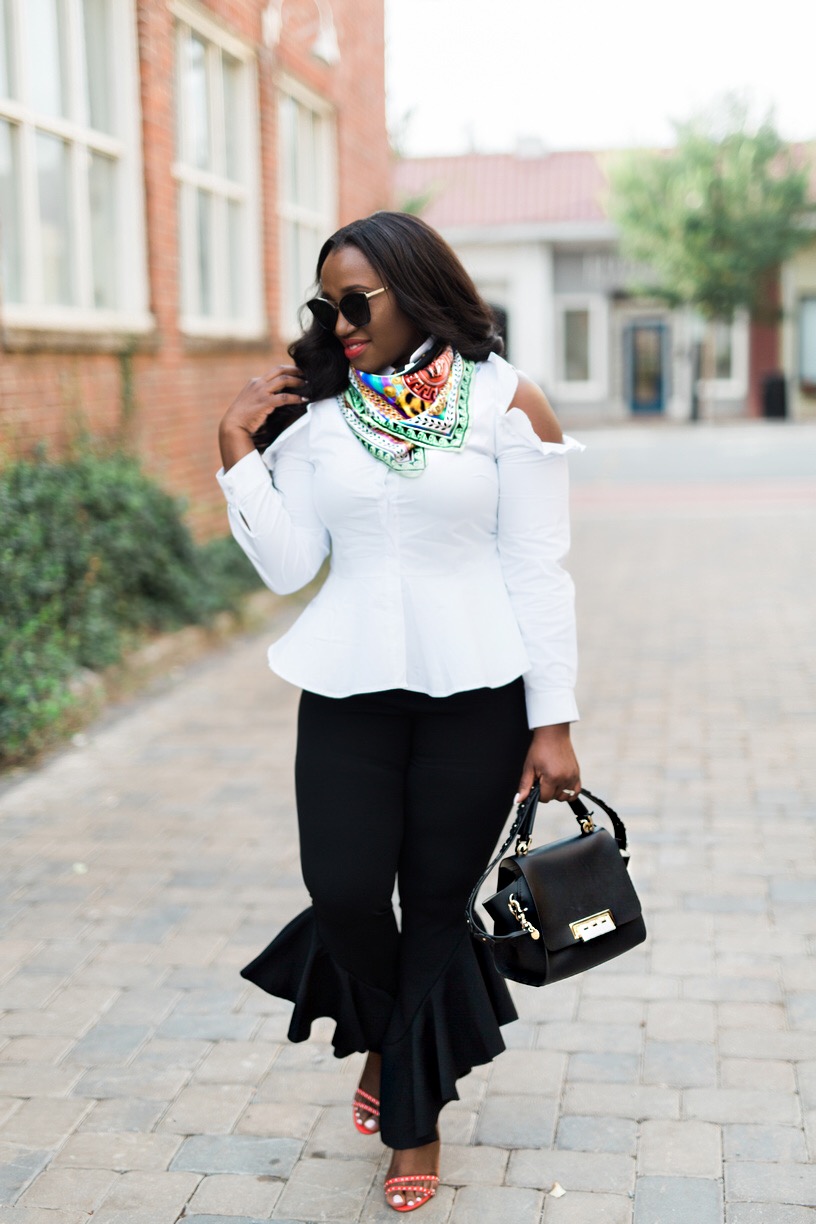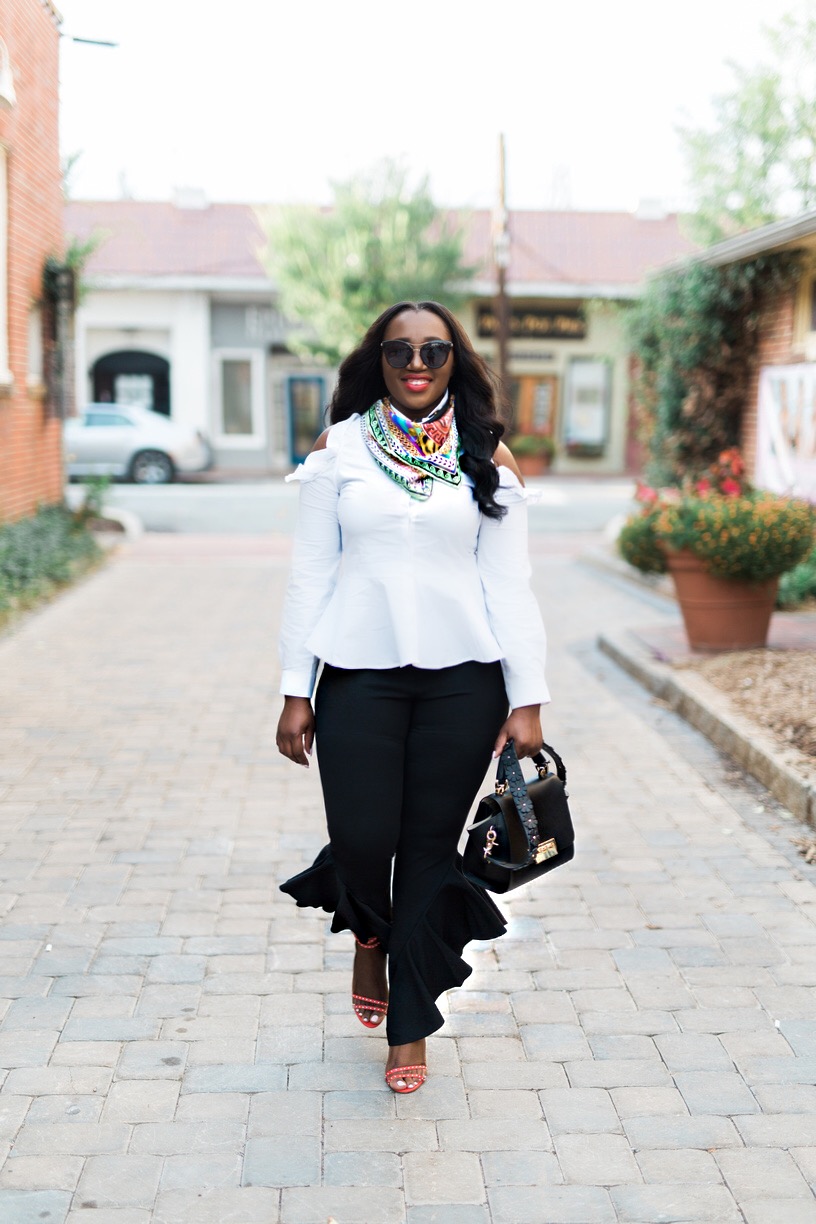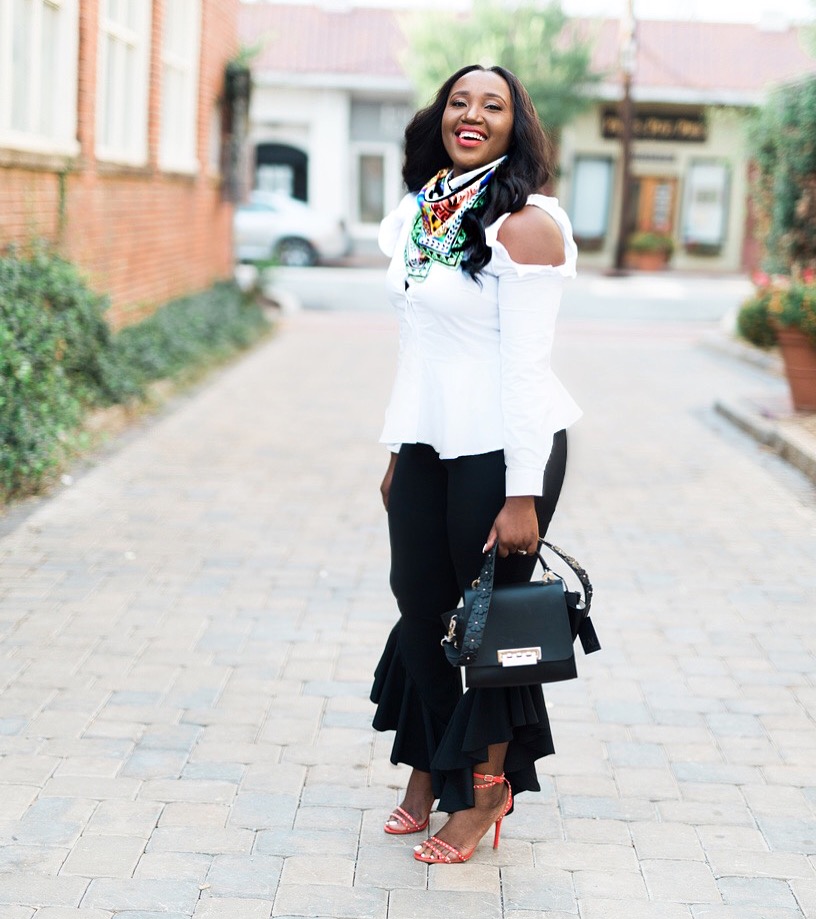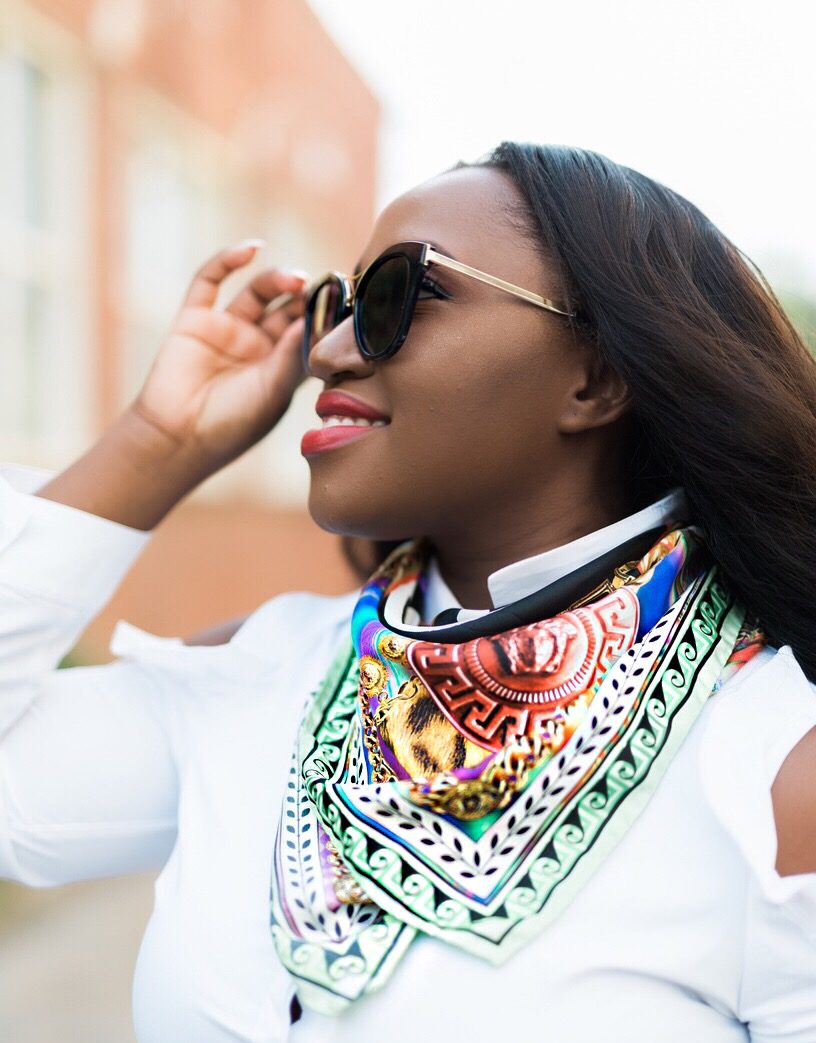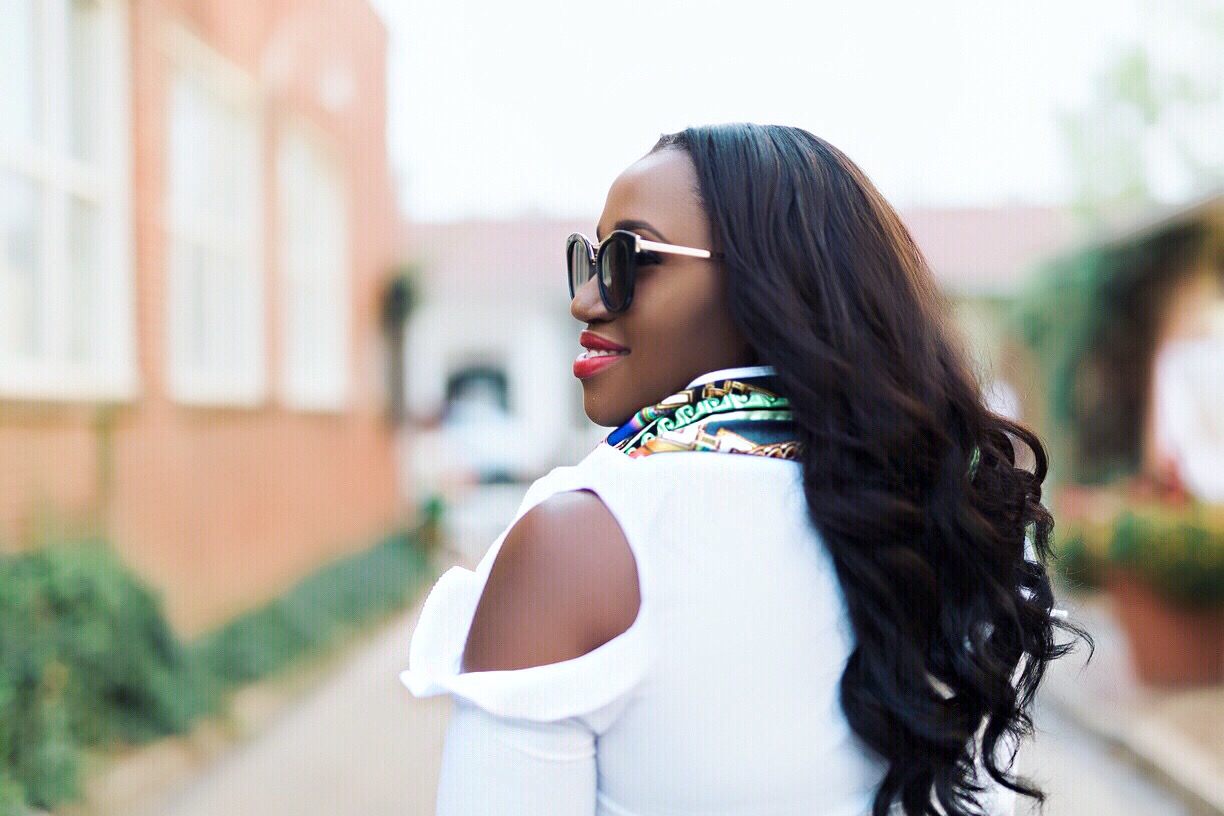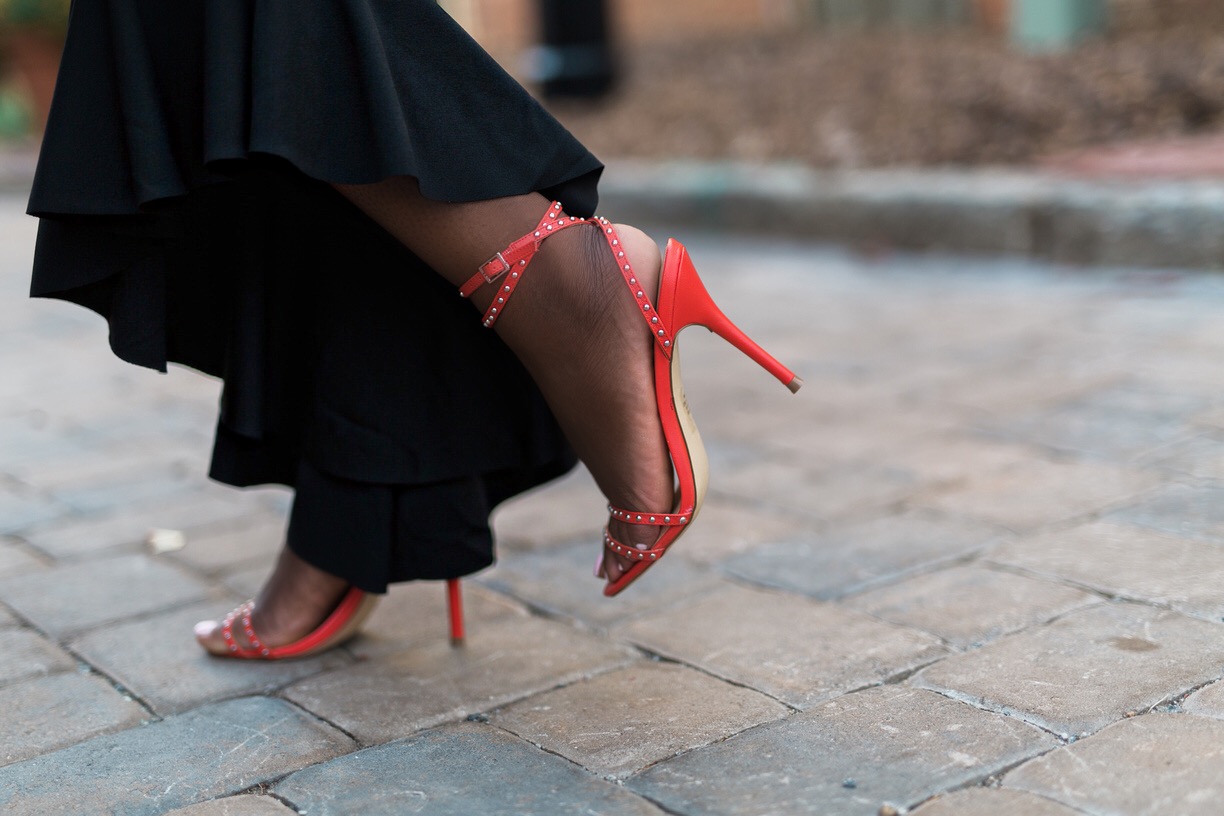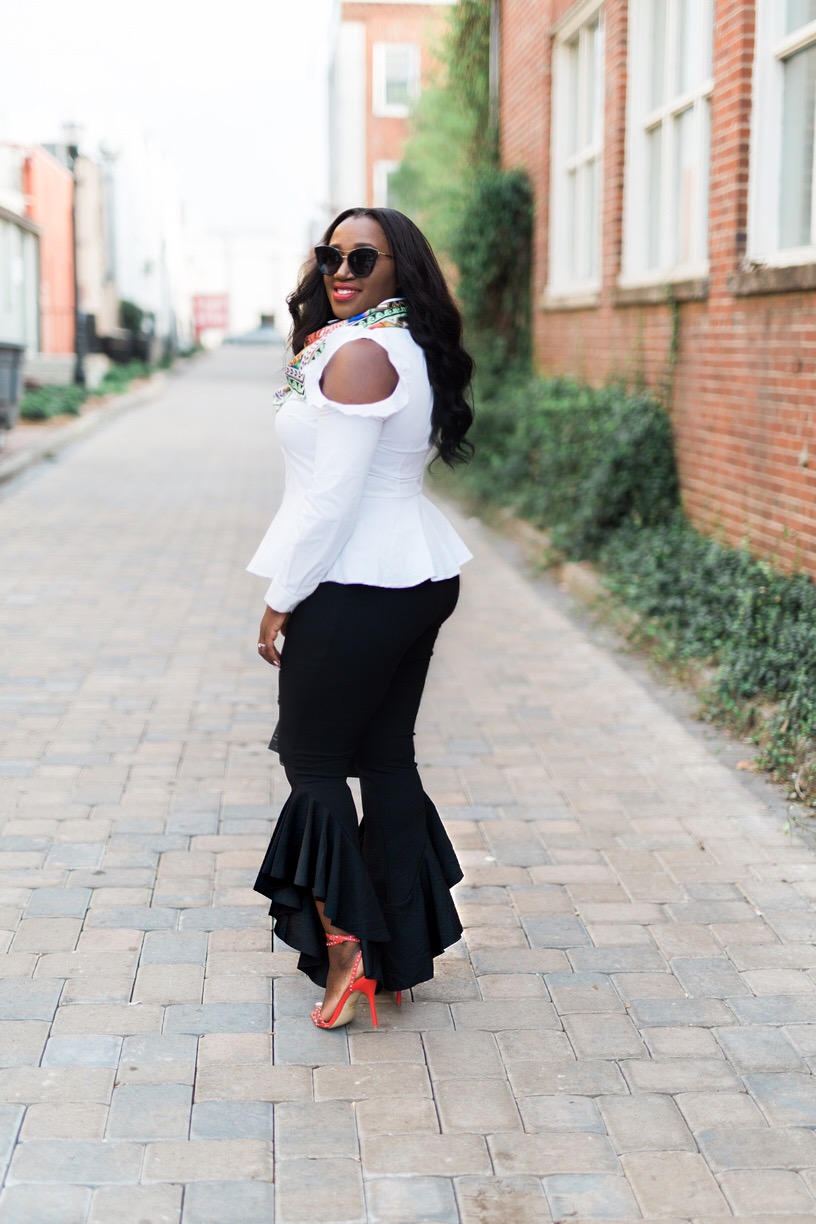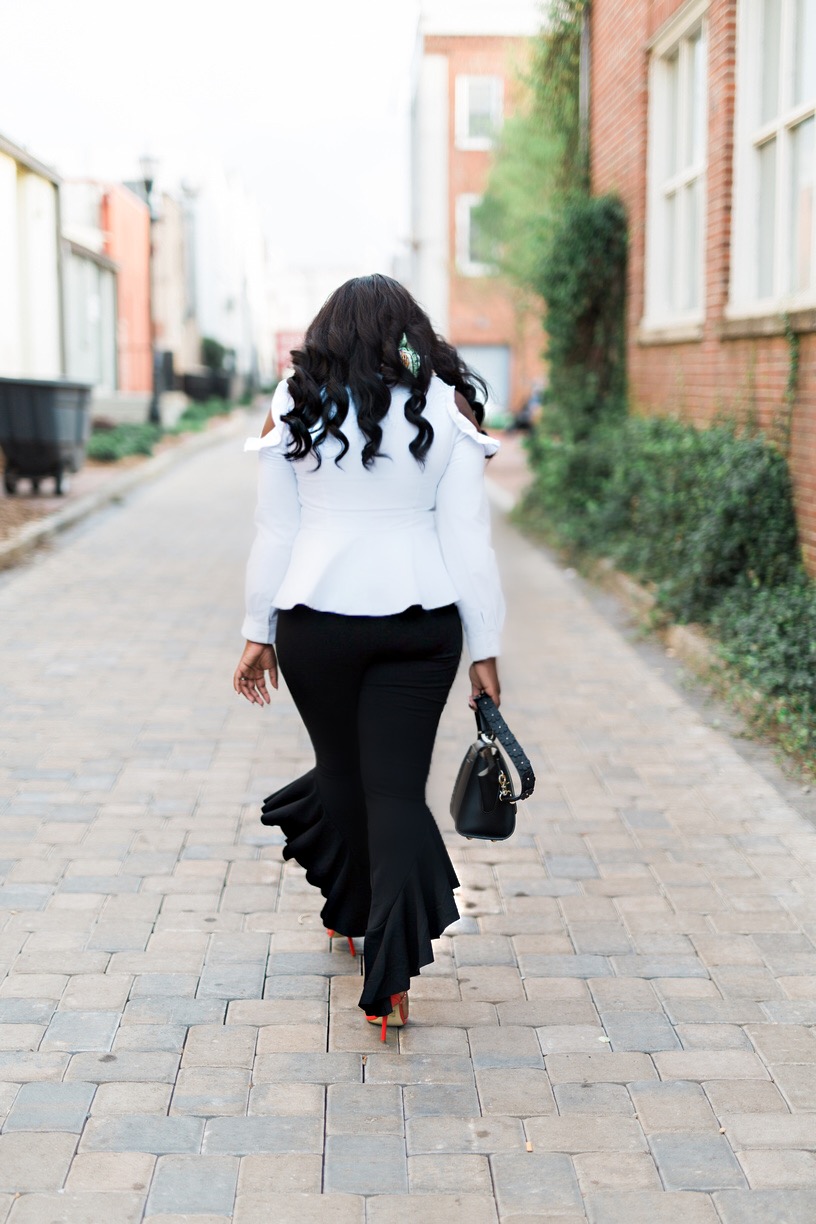 If you've become infatuated with ruffles like I have, and you're worried that ruffles are a thing of the past, I've got great news for you! Ruffles aren't going anywhere this fall! No need to put away your favorite wardrobe items, instead start finding ways to implement them in your outfits this fall. 
One particular trend has caught my attention: The Ruffle Pants! I started noticing this trend on my IG timeline this spring, and although it looked great in pictures I wasn't sure how it would look on 5'3 short girl like myself. It just seemed like it was meant for taller, slimmer figures. The more i noticed it, the more I wanted to wear it. So I went for it, and boy did I rock it! 
For this specific look, I paired my pants with a white Peplum cold shoulder shirt, and a Versace silk neck scarf as my accessory. I wanted to keep the focus on the pants, so I wore strappy sandals, and a black handbag that would  be the perfect accent without taking away the attention from the pants. 
If you live in areas where it doesn't get too cold during the fall, I say go for it! There are so many different styles that you can incorporate into your wardrobe, from the cropped to oversized ruffle pants. Either way, this trend is definitely a love it for me!
Here's how you can achieve this look: 
Pants: Here  , or Here, a more extreme look can be found Here
Scarf: Similar Here
handbag: Here
Shoes: Similar Here
I hope you enjoyed this look!
How do you feel about this trend? Love it or leave it? 

The following two tabs change content below.
Laura
I am an early childhood educator who has fallen in love with the life that I have been given. I am inspired by the beauty in everything that surrounds me to live my best life, loving my hardest, and traveling the furthest possible. Join me on my adventures through life.
Comments
comments