Imagine a place where you are surrounded by lush vegetation, swept off your feet by the sea breeze, where anything you want is just a phone call away, where your biggest concern is having to leave your private pool to have cocktails on the ocean. Would you believe me if I told you that such a place exists?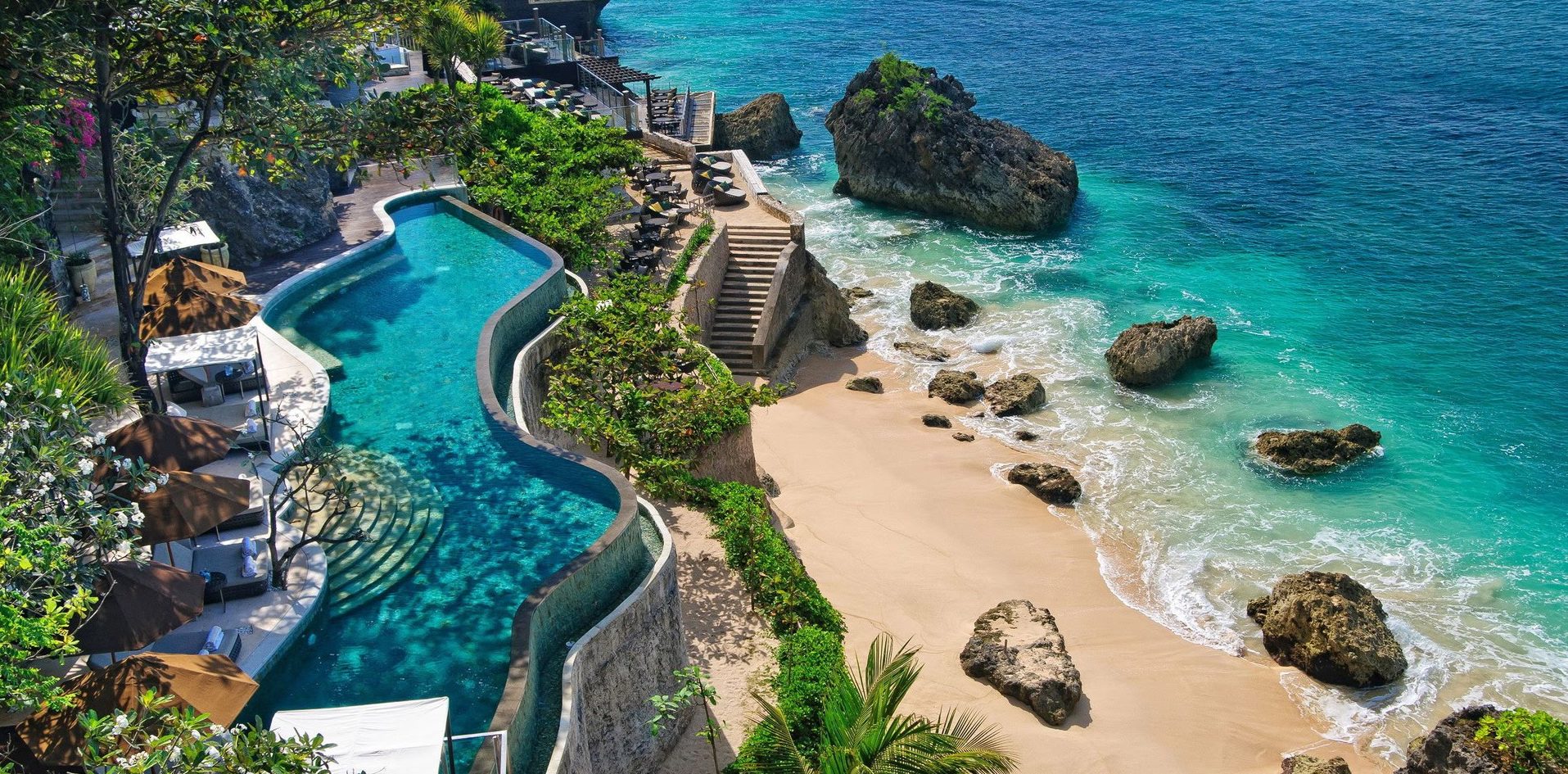 Allow me to take you with me to this beautiful gem in Bali, Ayana Resort & spa, which in my opinion is the definition of Paradise. When my husband and I traveled to Bali last year for our honeymoon, we were aiming for the very best resort as per usual. As a luxury traveler, Ayana Resort had always been on the top of my "Must Stay There" hotel lists. In my opinion, the hotels you choose are just as important as the countries, and cities that you want to travel to. So when we finally made it to Bali, there was no doubt as to where we would be spending our romantic stay. 
As soon as we entered the property, we were awed at this award- winning luxury resort located on a cliff top. I'll be honest and tell you now that I did not get a chance to visit the entire property. AYANA and its sister resort RIMBA together have 11 pools, 650 rooms, 15 restaurants and bars, eight wedding venues, a world-class spa, two gyms, golf putting and private beach. With such an extensive property, there really aren't much reasons to leave. In fact, the only time we left the resort during our entire stay, was when we went to an elephant reserve camp, which was also an item on our list of things to do in Bali.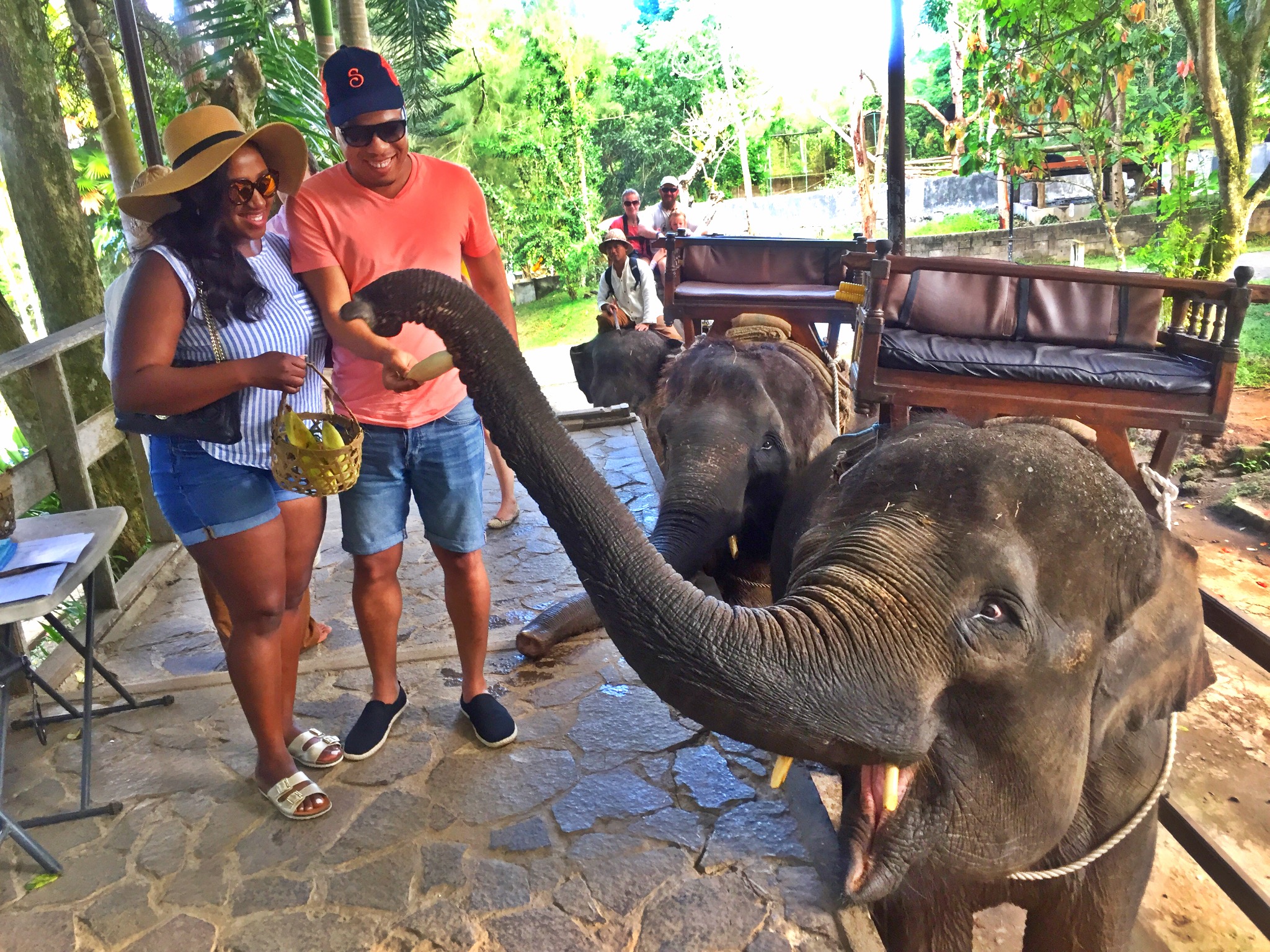 Villa Life
I've been blessed to enough to stay at some of very posh resorts in my life, but few are able to rival the villas at Ayana Resort and spa. Spacious, modern, and authentic, each villa comes with a private butler, available 24hrs via a cellular phone provided by the resort, and a golf cart to take you around the premises. My favorite parts of our villa were the bathroom which was as big as the bedroom, and  the private pool located on our backyard overlooking the ocean. Paradise found!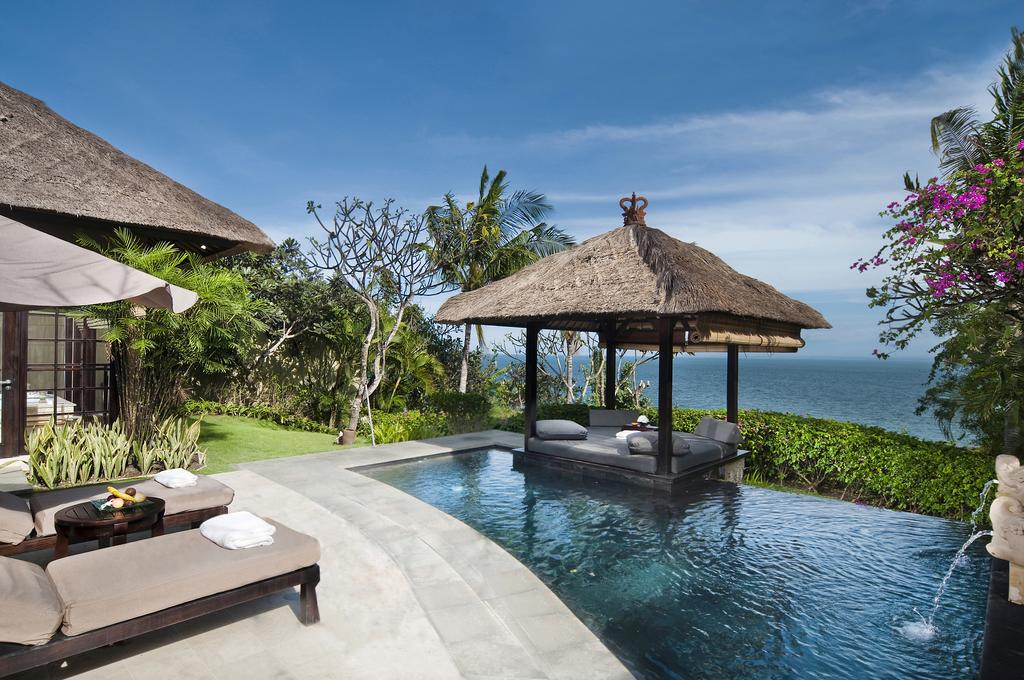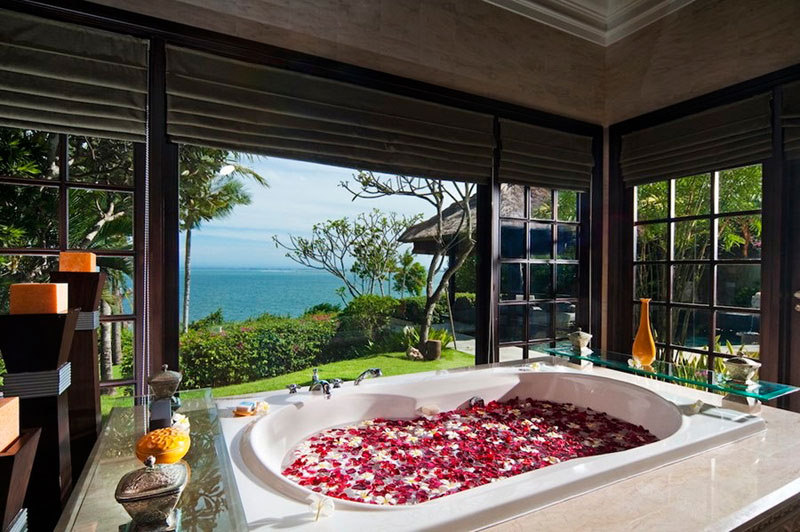 One of my favorite highlights about staying in the villas was the famous Floating brunch, served in our private pool. The resort took dining to a whole new level with this floating feast. This outstanding feature is only available to villa guests.  No visits to Ayana is complete without such a delight!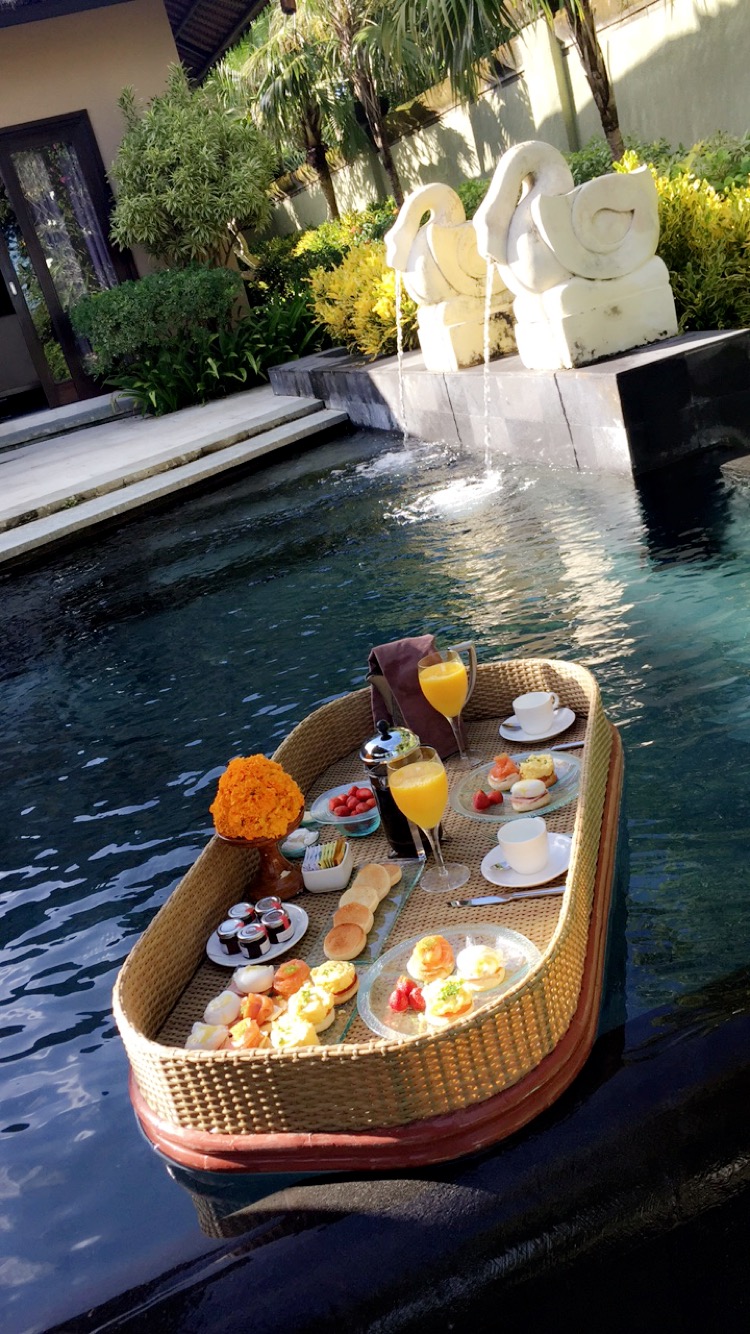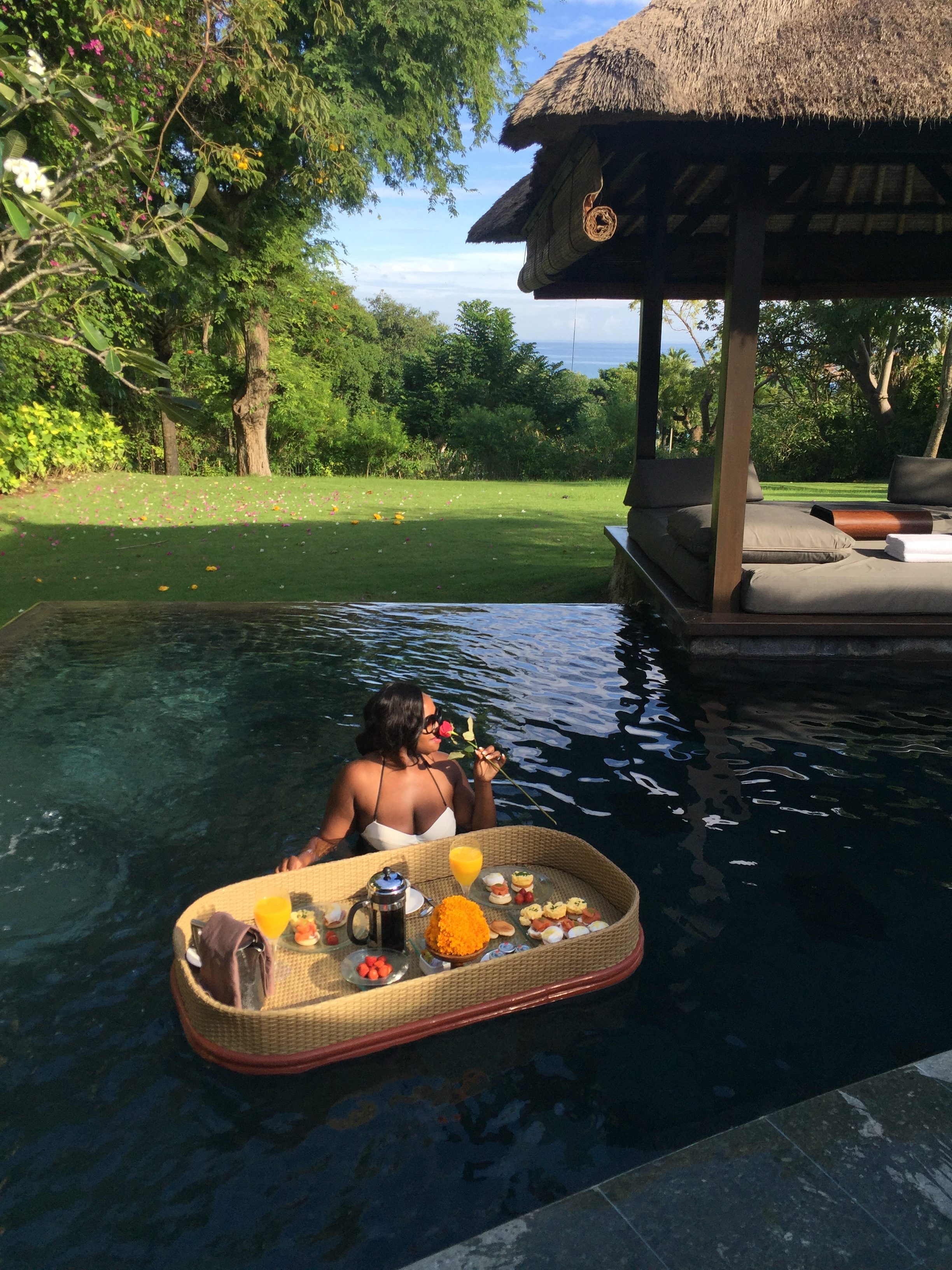 The Experience
Aside from the lavish villas, The service at Ayana was truly remarkable. Nothing was too much to ask, and our butler went above and beyond to make our stay memorable. Little things like offering to hold seats by the infinity pool, calling us while we are off sites visiting to make sure that everything is going well, to making dinner reservations, and leaving us treats in our villa.  We were truly treated like royalty. 
As Villa guests, we had many privileges that other guests at the resort did not. One of them being the River Pool, which is strictly reserved for villa guests. Consequently, it was never crowded, and was the perfect spot for ultimate relaxation, and of course, the perfect photo spot!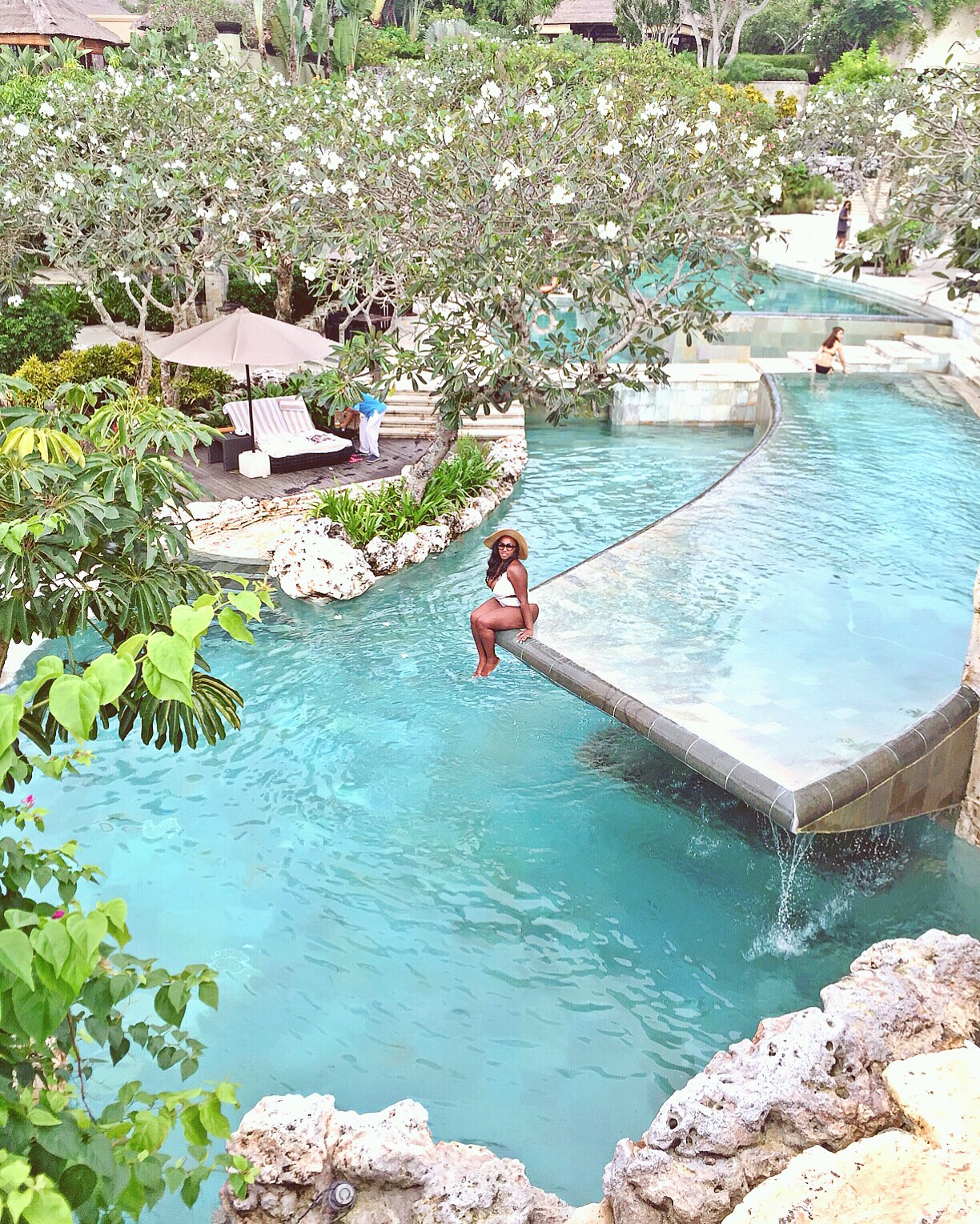 Our favorite way to spend our evenings, was catching sunsets at the famous Rock Bar. This iconic bar is known to have the best sunset view on the island. Anyone who wishes to watch this breathtaking sunset must make reservations in advance or stand in long queues. Luckily, Hotel and villa guests had primary access to the bar, so we were able to skip the lines. The bar is literally located on rocks, at the bottom of the cliffs of the resort. The 360 view of the ocean is unbeatable! Needless to say, our evenings were faultless.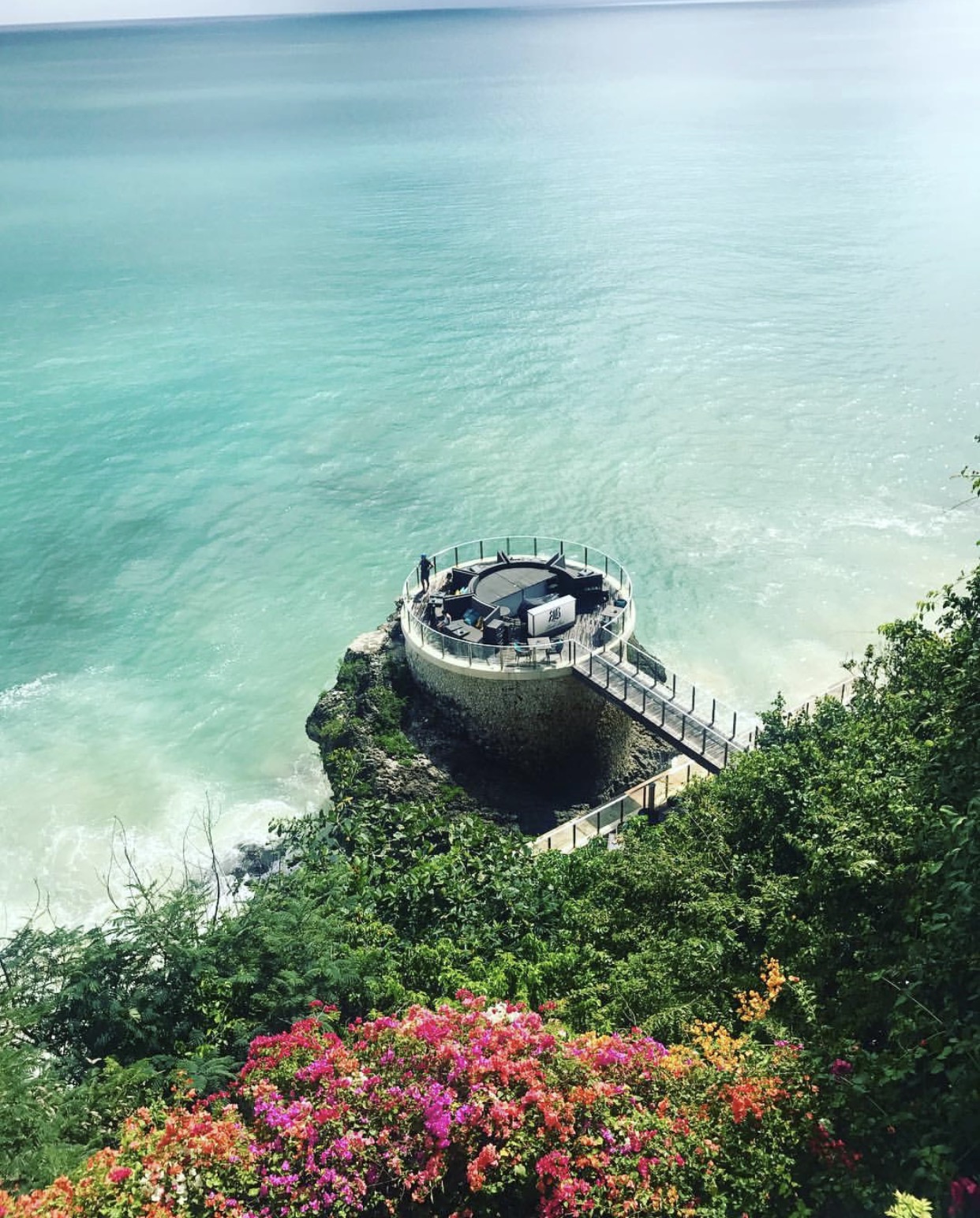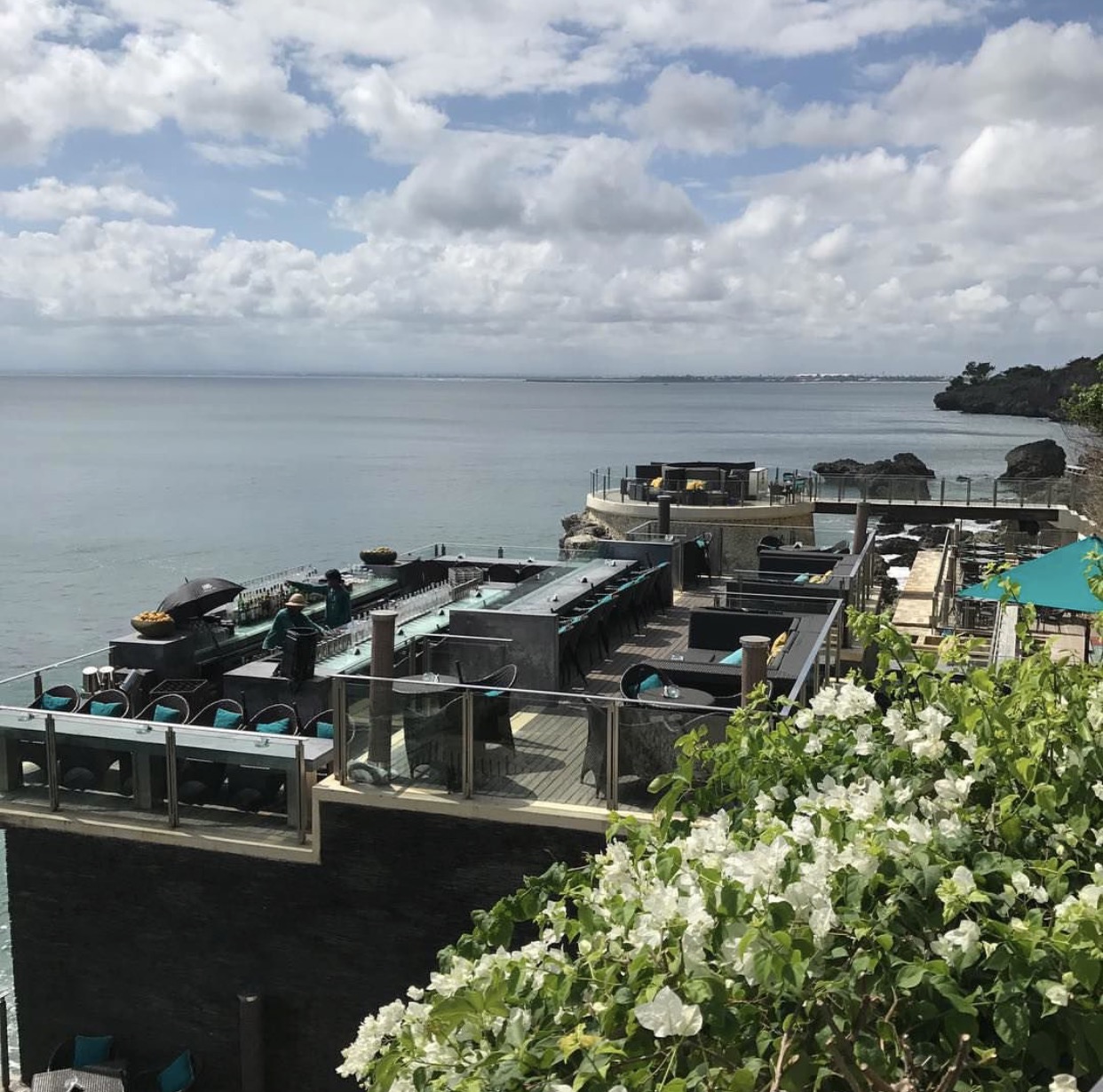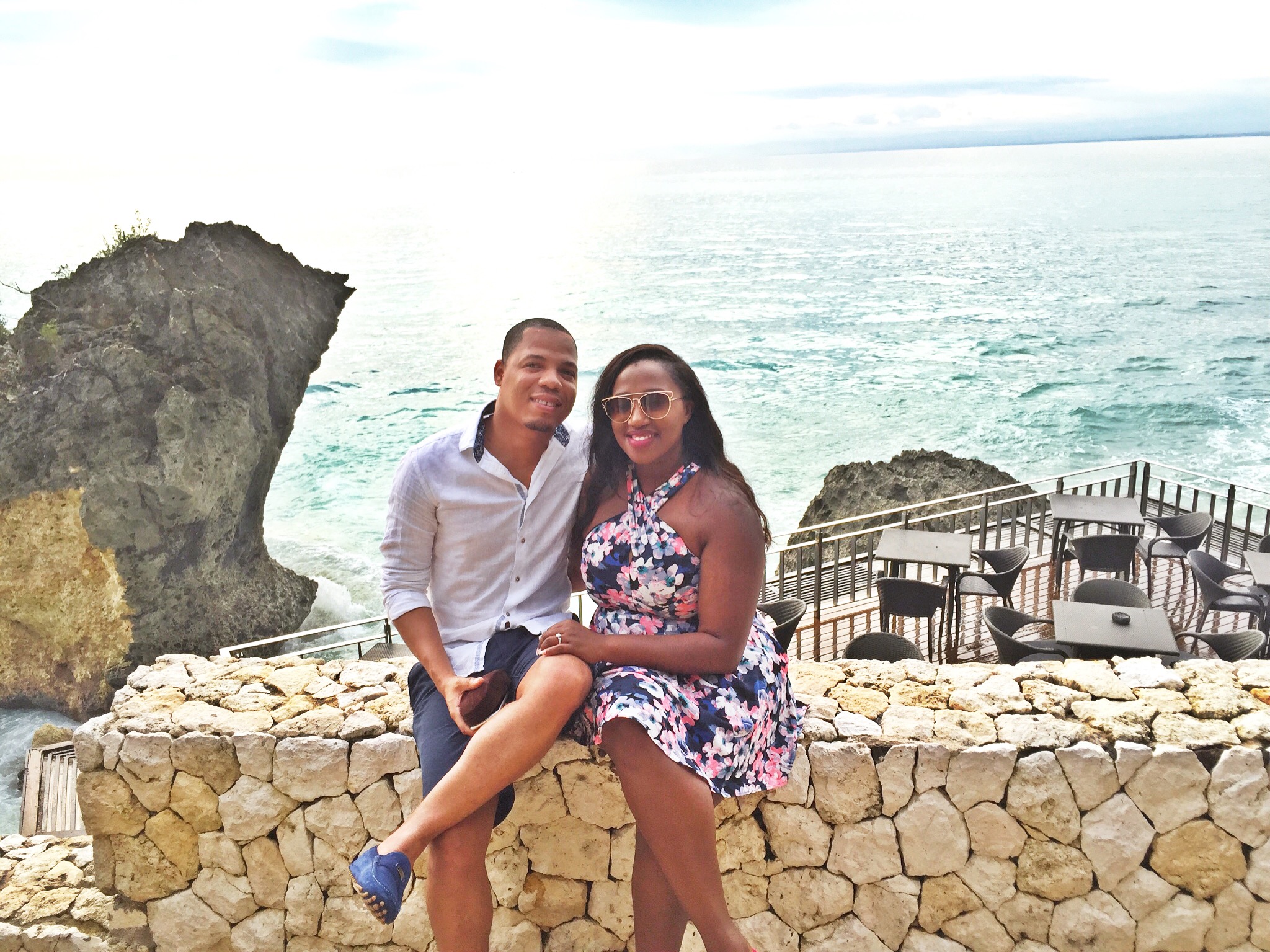 Our stay at Ayana was short and sweet, as we had two more destinations on our honeymoon itinerary. We arrived with high expectations, and left with each one of them exceedingly met!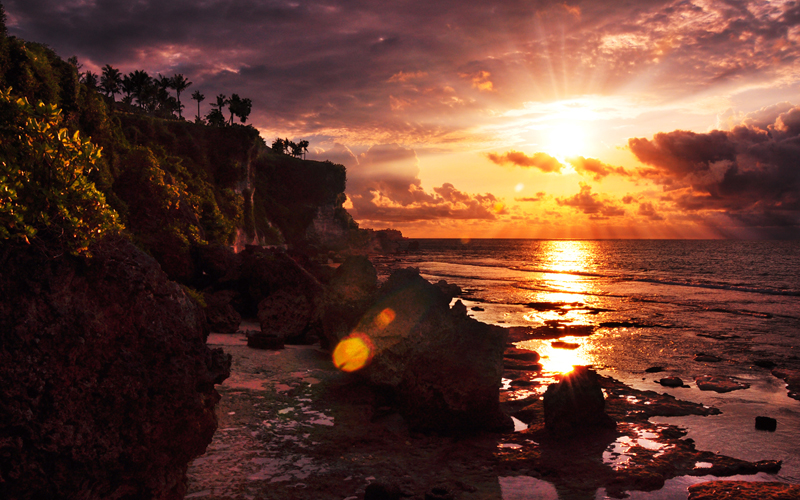 Until next time Bali!

The following two tabs change content below.
Laura
I am an early childhood educator who has fallen in love with the life that I have been given. I am inspired by the beauty in everything that surrounds me to live my best life, loving my hardest, and traveling the furthest possible. Join me on my adventures through life.
Comments
comments