After our initial stay in Cape Town, Sir Charles and I hopped into our hire car and headed to the Winelands.  As a wine lover my self, when I heard about the largest wine making region in South Africa, I knew that I would definitely make my way there. 
The drive from Cape Town to Stellenbosh, lasted an easy 40 minutes. Although we had a blissful stay at  Tinstwalo Lodge, you can read about our stay here, we were excited for our escape in the wineries.The scenery during our drive was some of the most beautiful I've ever seen, beautiful green valleys, rolling hills and vast imposing mountains.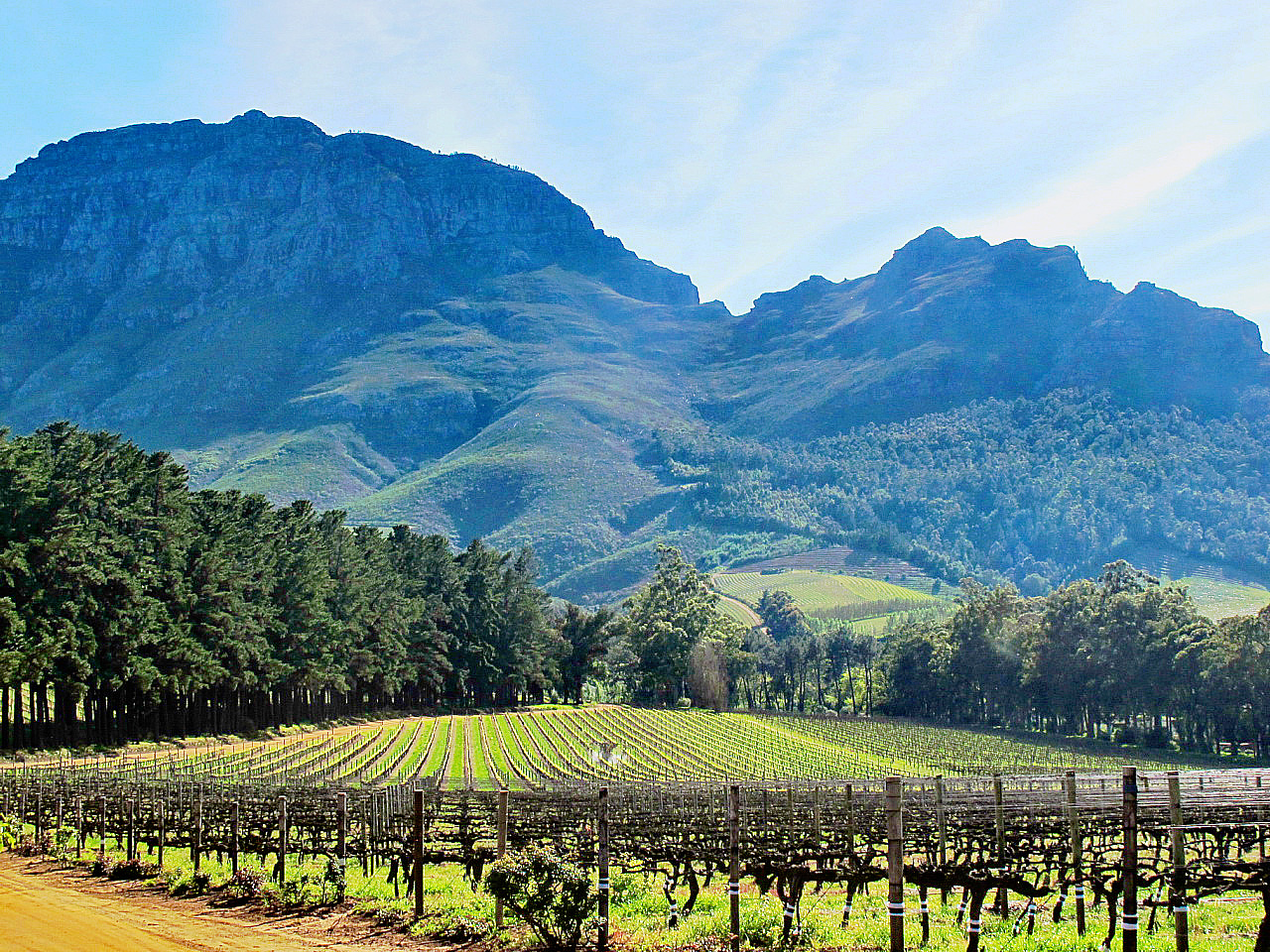 Wine Estates
Stellenbosh is the home of hundreds of wineries. No matter where you decide to say, you are guaranteed to have an amazing time, especially if wine tasting and a visit of the wineries is your main interest. 
Most estates are limited in their rooms, and as a result  are often completely booked, so if you have a specific wine estate in mind you must book months in advance if possible. In our case, we lucked out on our primary choice of lodging at Delaire Graff Estate,  so we stayed at their sister hotel, located on the same winery, The Clouds Estates.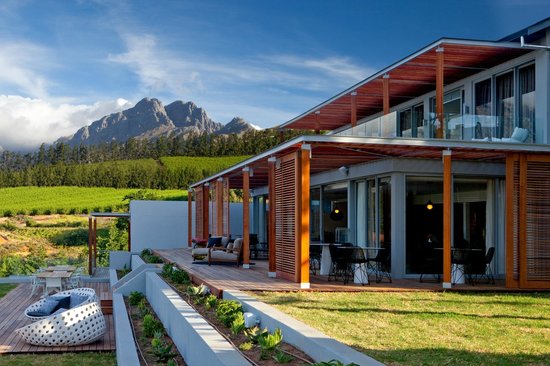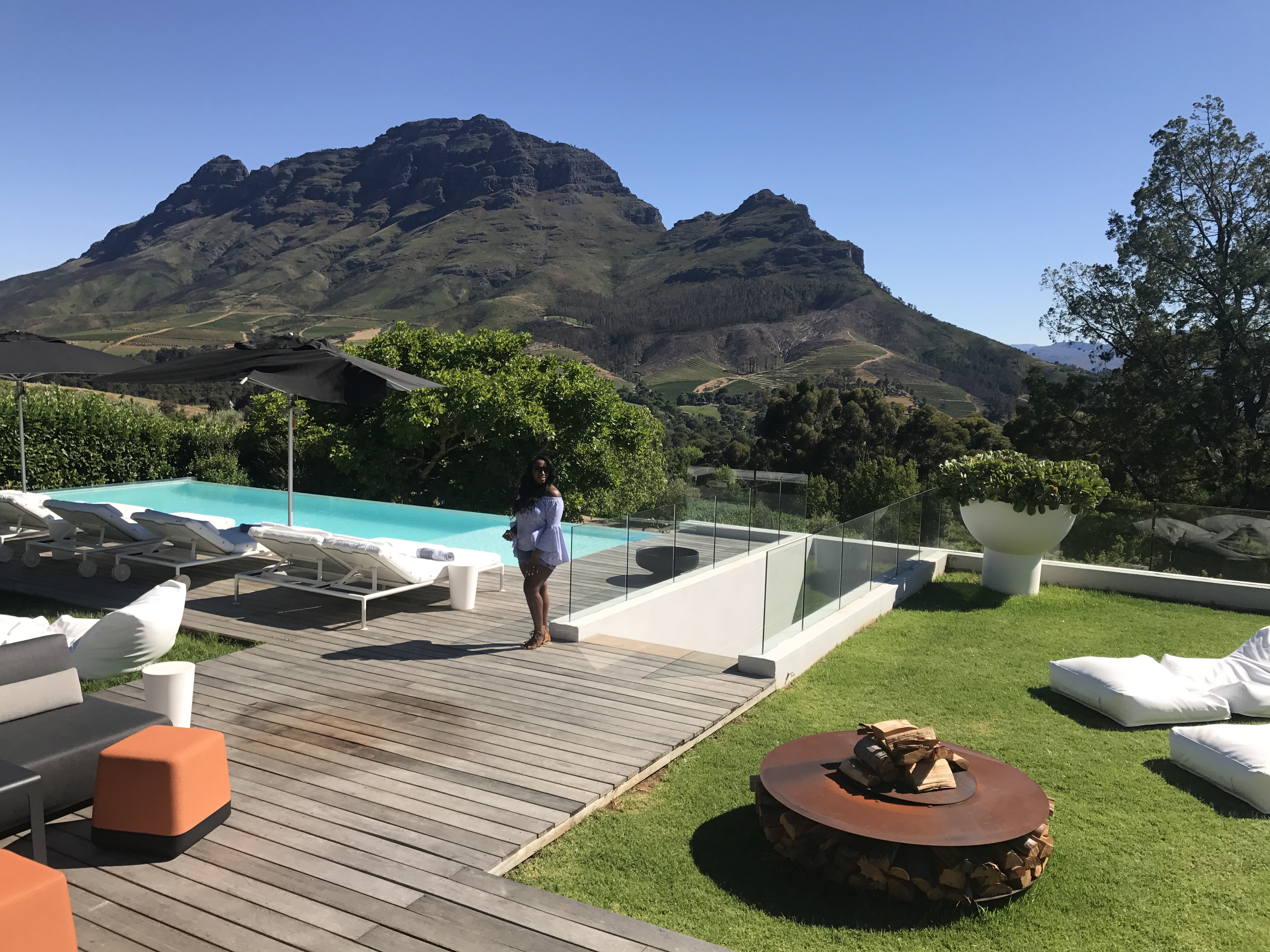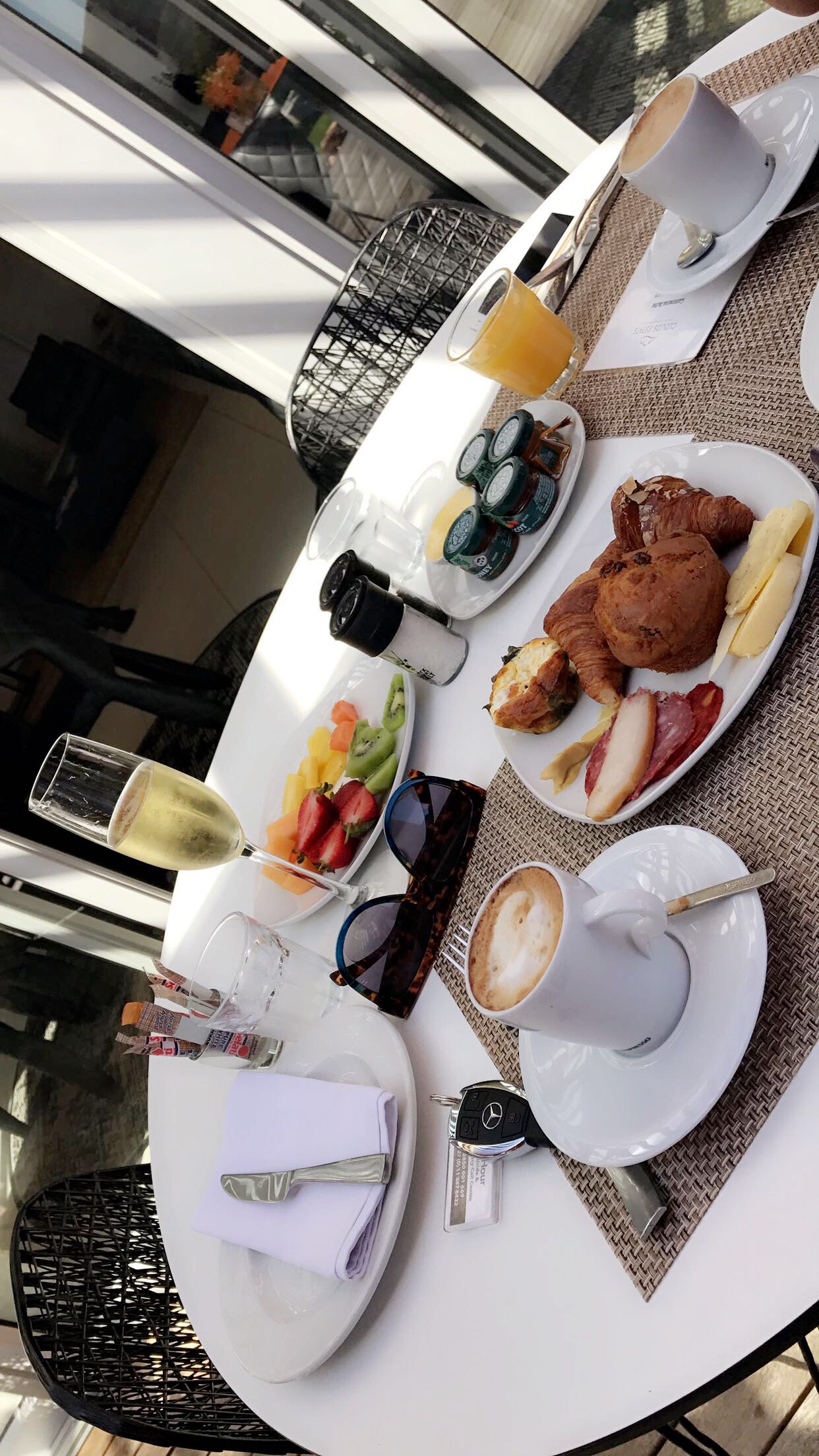 The rooms at Clouds Estates were chic and spacious. We stayed in a villa right on the vineyard, with grapes growing right on our backyard, all topped off with an  astonishing view. Our villa also came with a bottle of their blush wine that is made right on the estate, definitely a nice touch.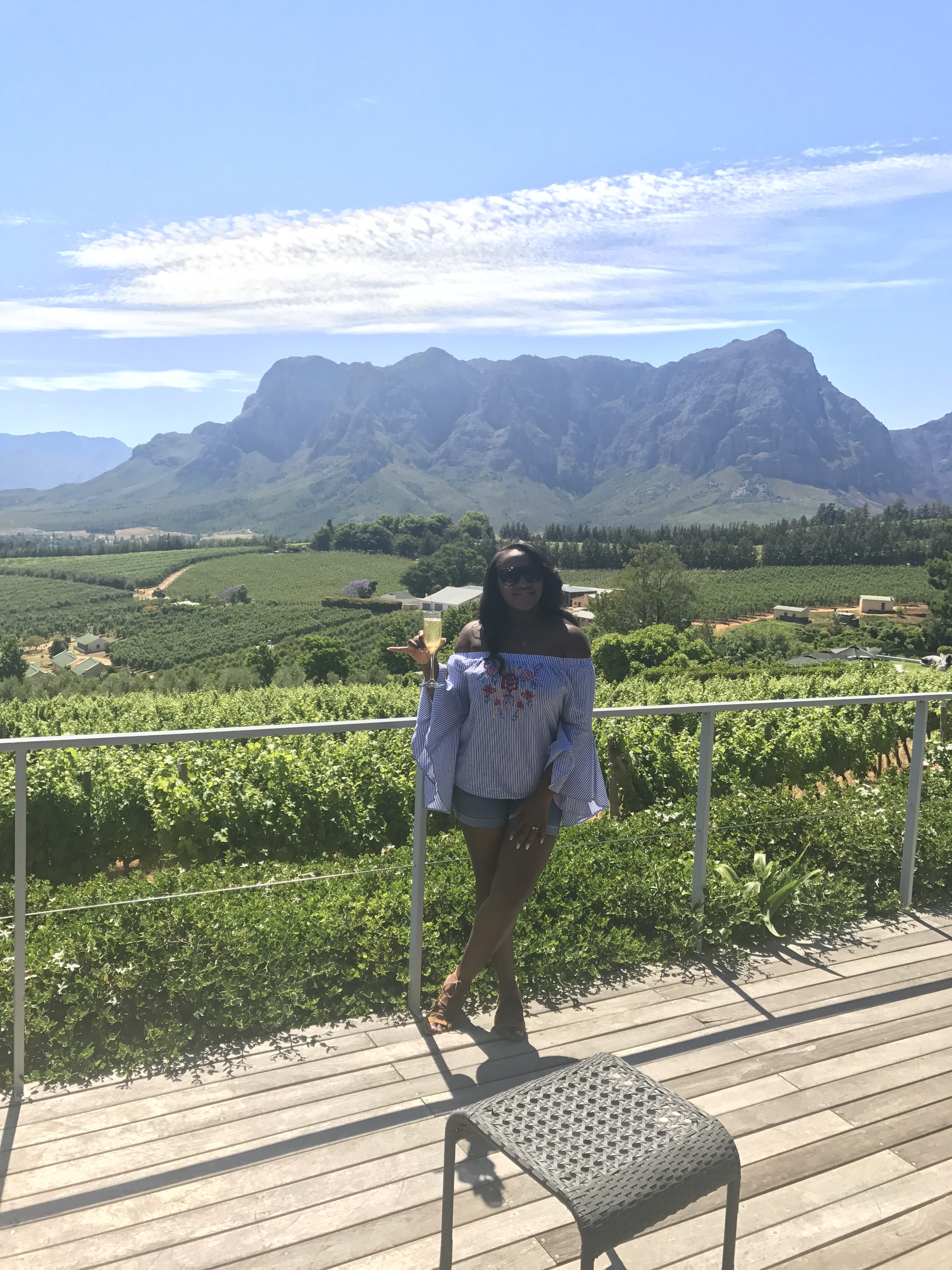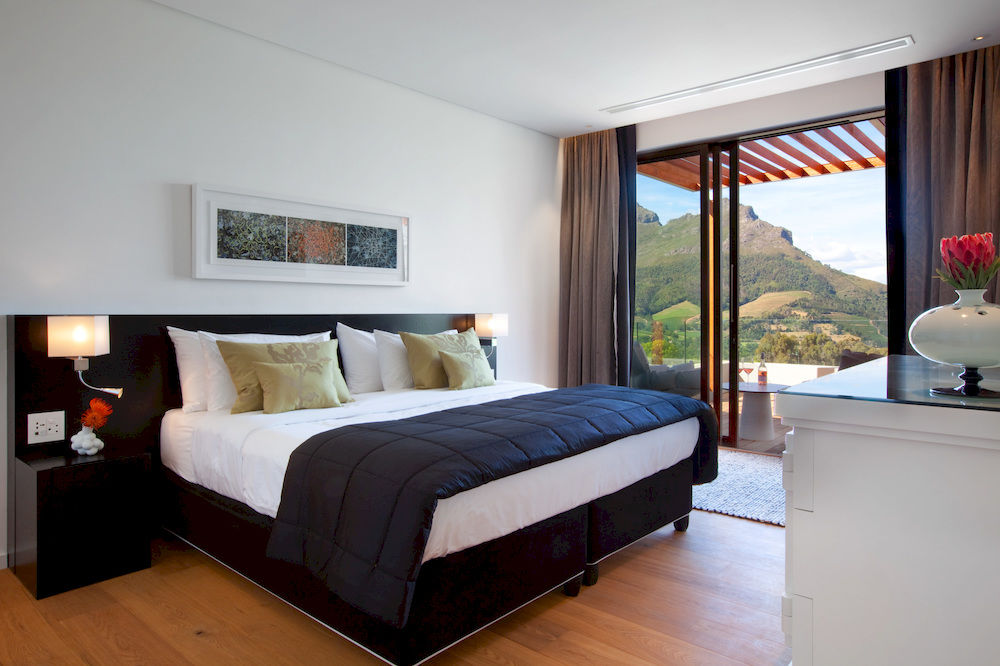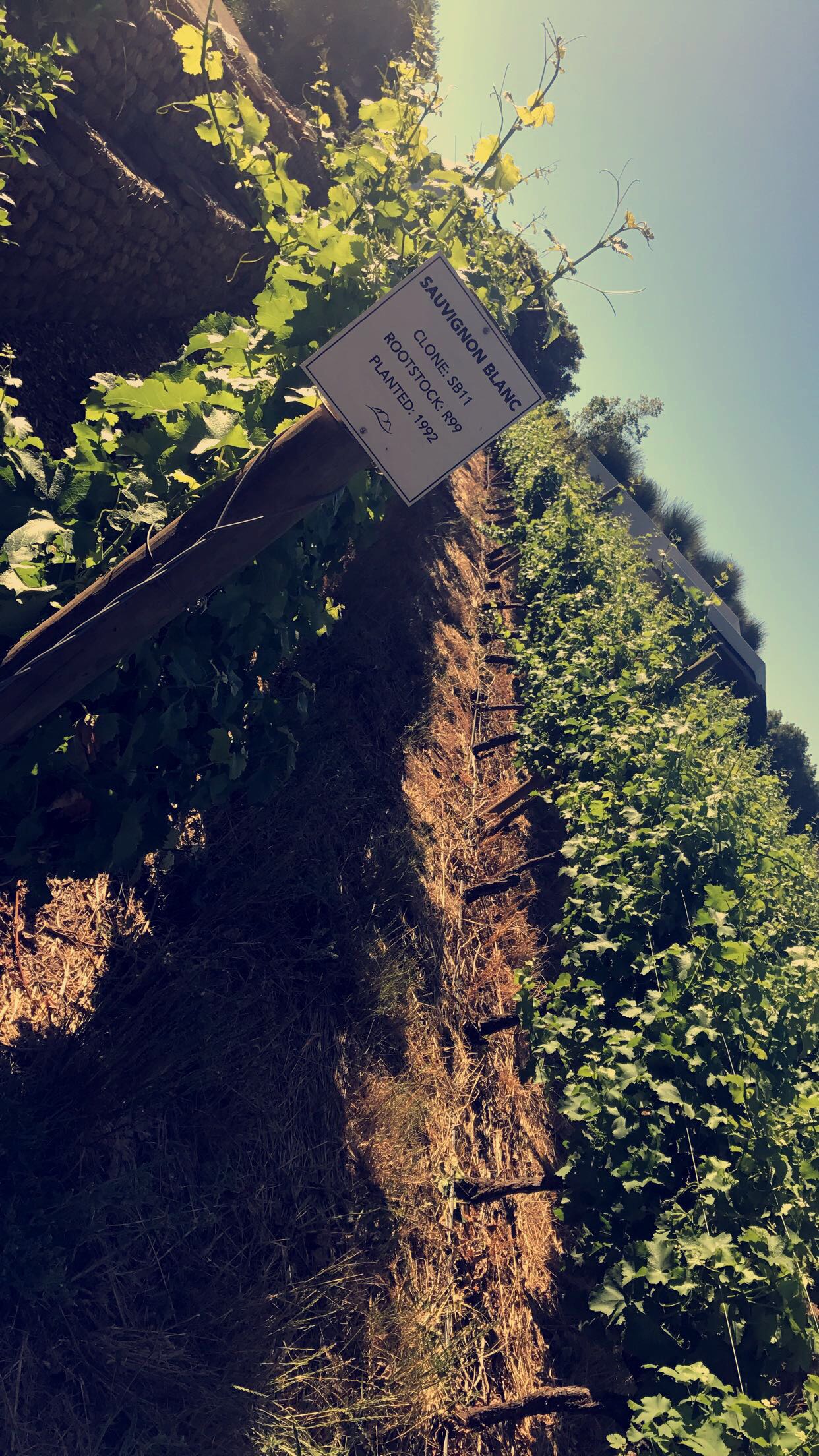 Delaire Graff Estate
Although Wine Tasting was available at The Clouds Estate, we were eager to visit our neighboring estate, Delaire Degraff, so we booked our wine tasting session for the following afternoon.
Because the both Estates share the same land, a golf cart is made available at Clouds for any guests wanting to visit Delaire Graff, free of cost. 
As soon as we crossed the gates, we were amazed at the luxurious property owned by the jeweler Laurence Graff. When Mr. Graff acquired the property in 2009, he turned it into a huge collection of art, which is visible from the moment you reach the gate.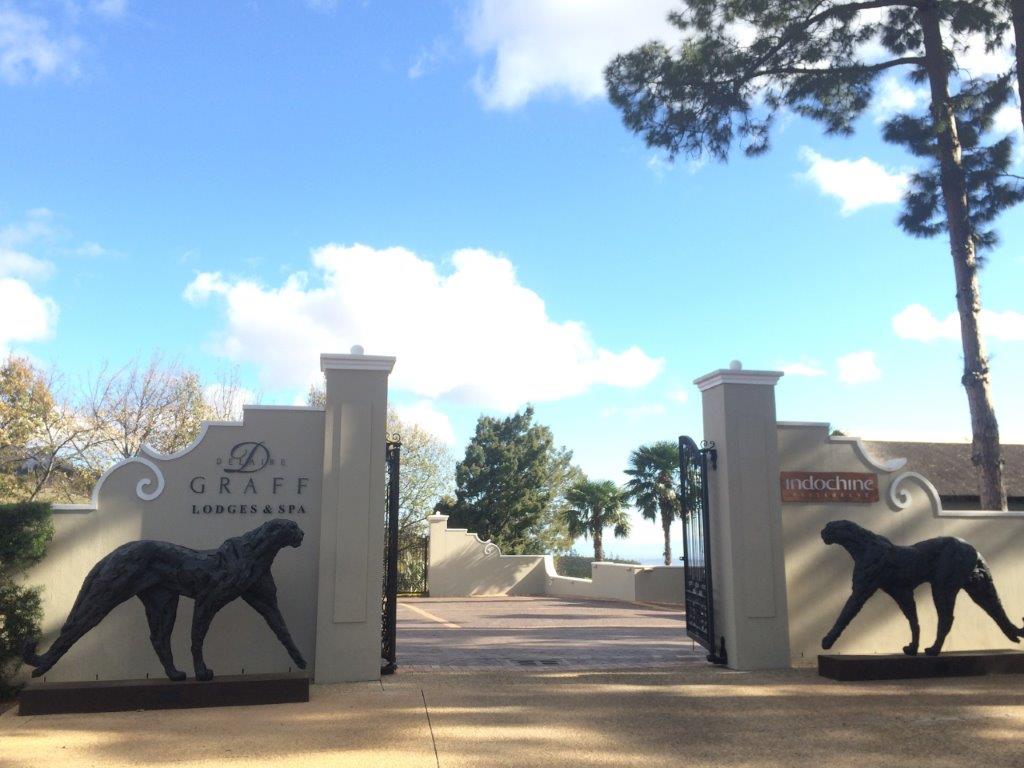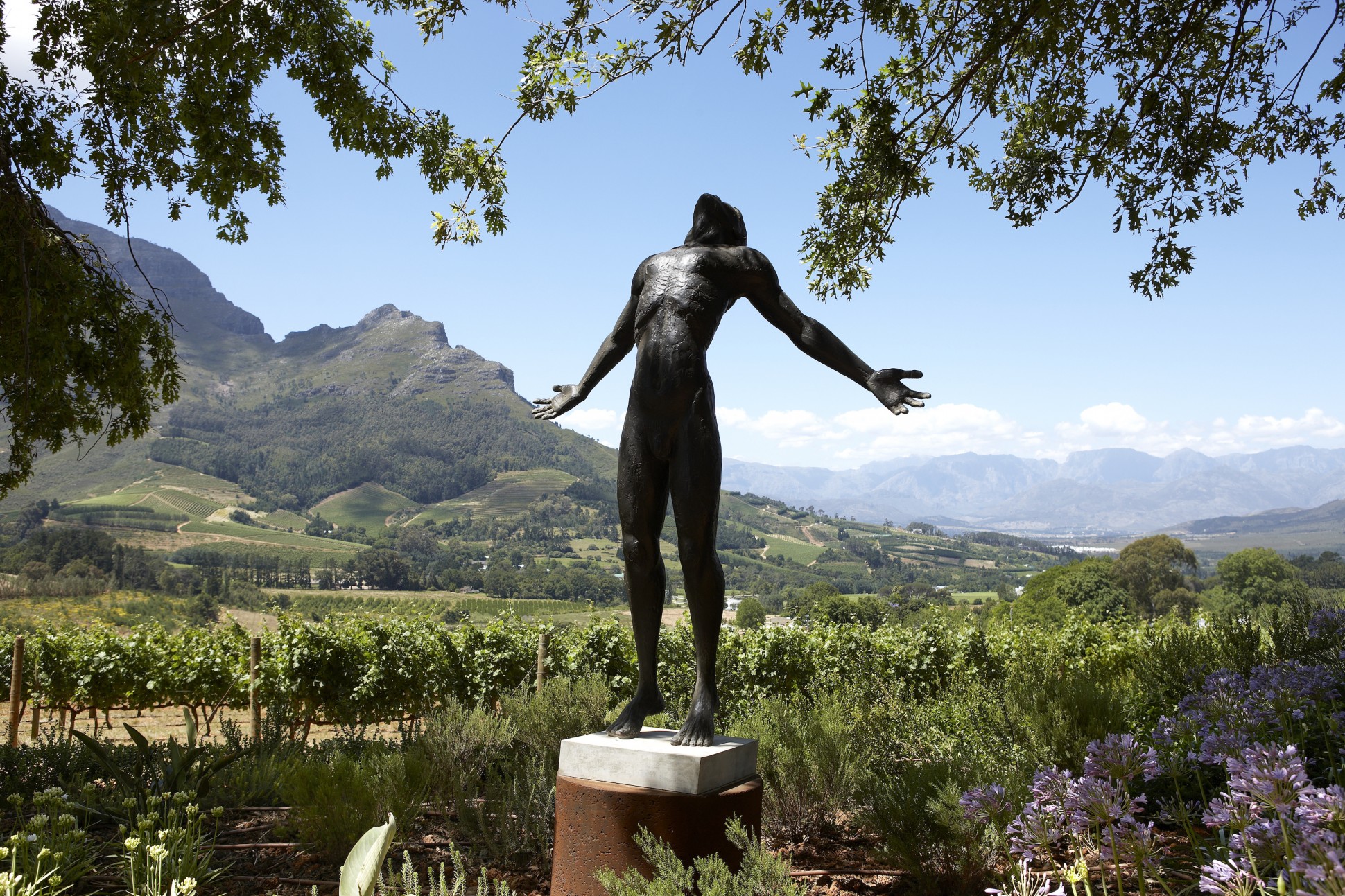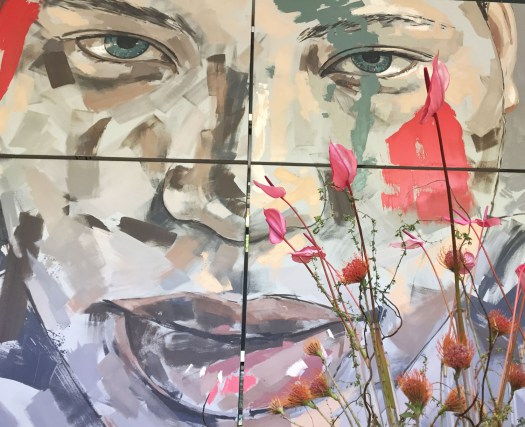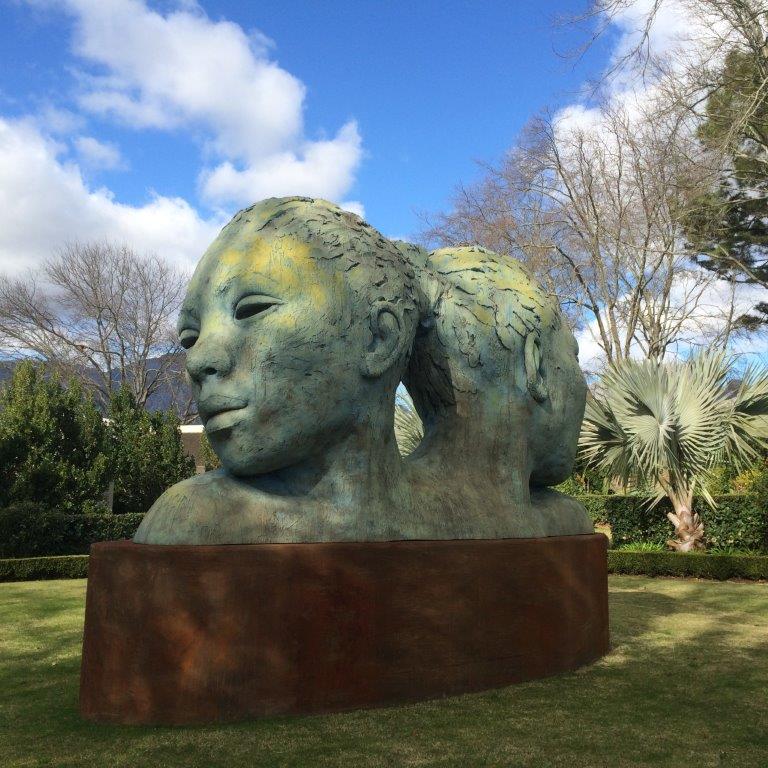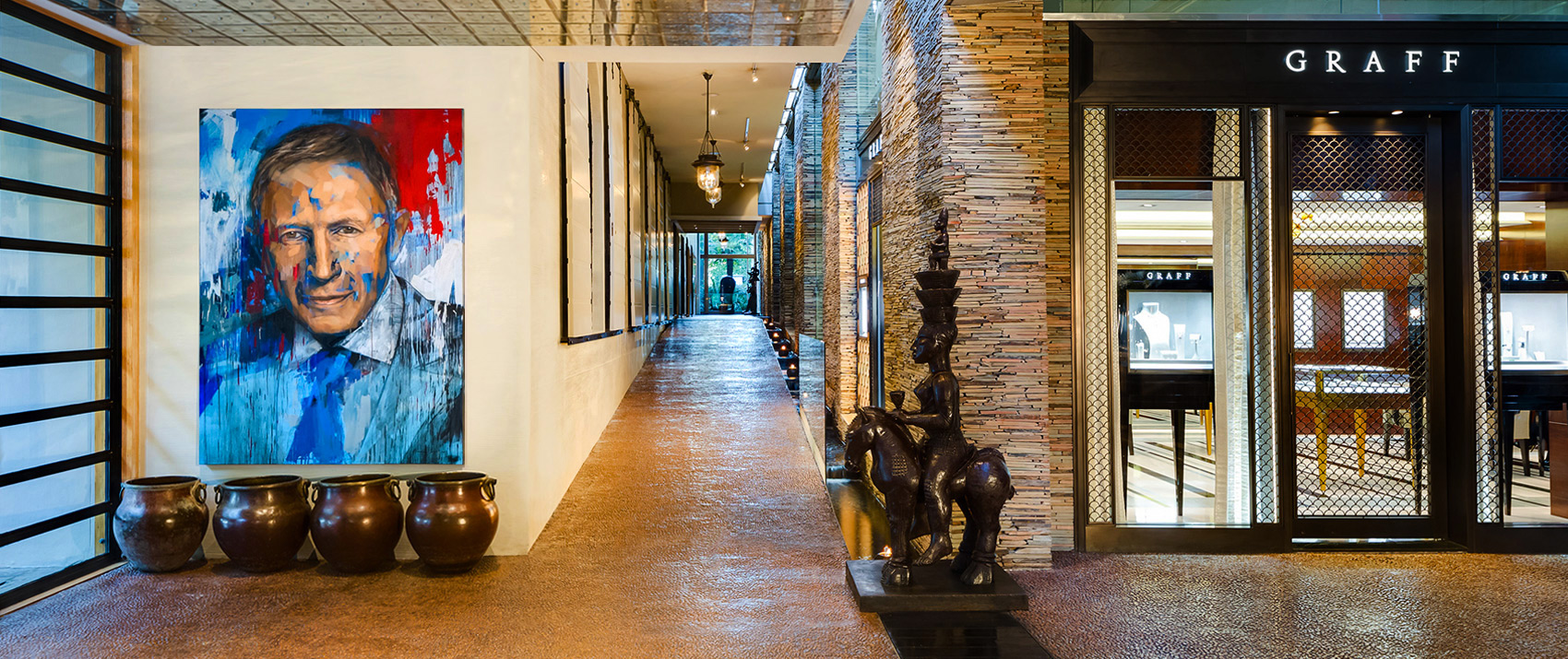 I couldn't help but notice a helicopter on the helipad while touring the property, I was hoping that I would have the opportunity to meet Mr. Graff, however our driver informed us that Mr. Graff only visits once a year. I couldn't help thinking to myself that  Mr. Graff must be a very fortunate man, I can't imagine ever leaving this property if it were mine...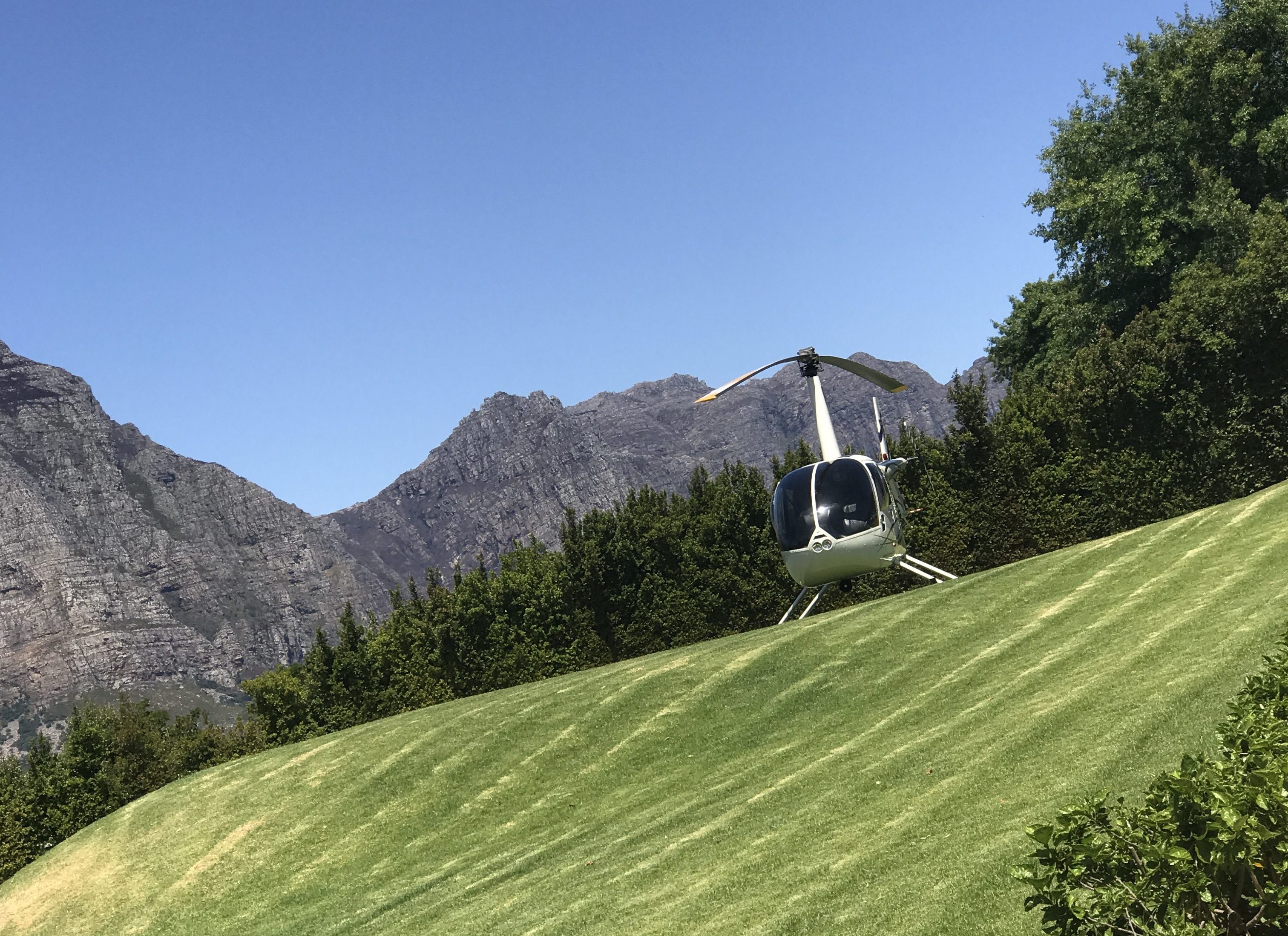 Wine Tasting
Our initial plan was to have lunch or dinner at the Delaire Graff as well as wine tasting, but as one can imagine, getting a reservation at a restaurant that has been featured on foodplanet's list of the 25 Most Amazing Restaurants In The World was nearly impossible in short notice. Because we were only in Stellenbosh for two days, we did not have the chance to dine at the estate, as the next available reservation was the following month. So if you know that you'll be visiting, I strongly advise that you book months in advance, because things tend to get overbooked fast at Delaire Graff. 
The wine lounge at Delaire Graff was an elegant retreat perfect for relaxation over a glass of wine, or 10! When you arrive, you are seated at a table either indoors or outdoors, either way, you can't miss the view with the floor to ceiling windows. You are then presented with the wine tasting menu with a choice or trying 5 wines, or 10. Although I was thrilled to try the different wines, I was really interested in learning about how the wines were  harvested, and what set them apart as an award-winning winery. According to their websites, it is a combination of "mountain and maritime" that gives a rich intensity to the grapes.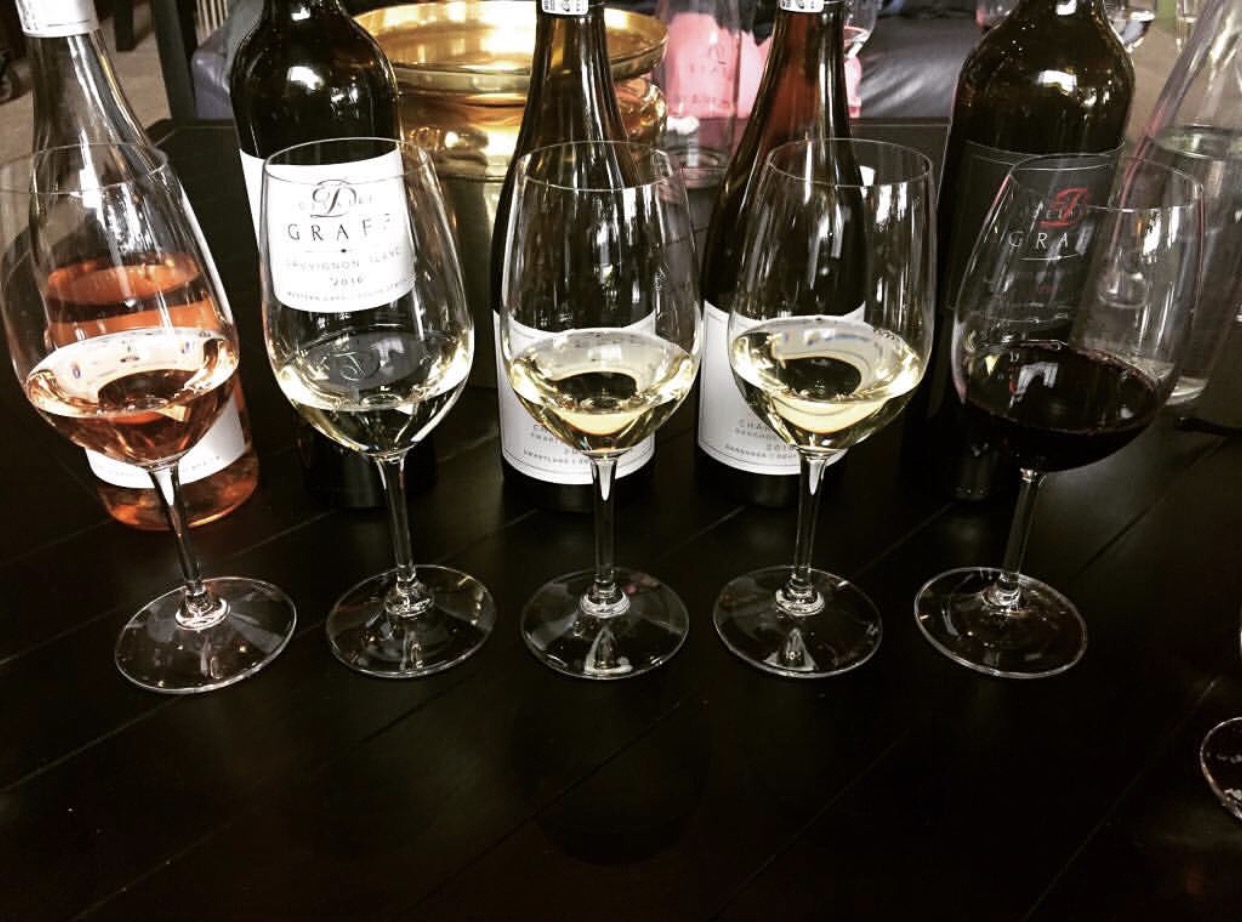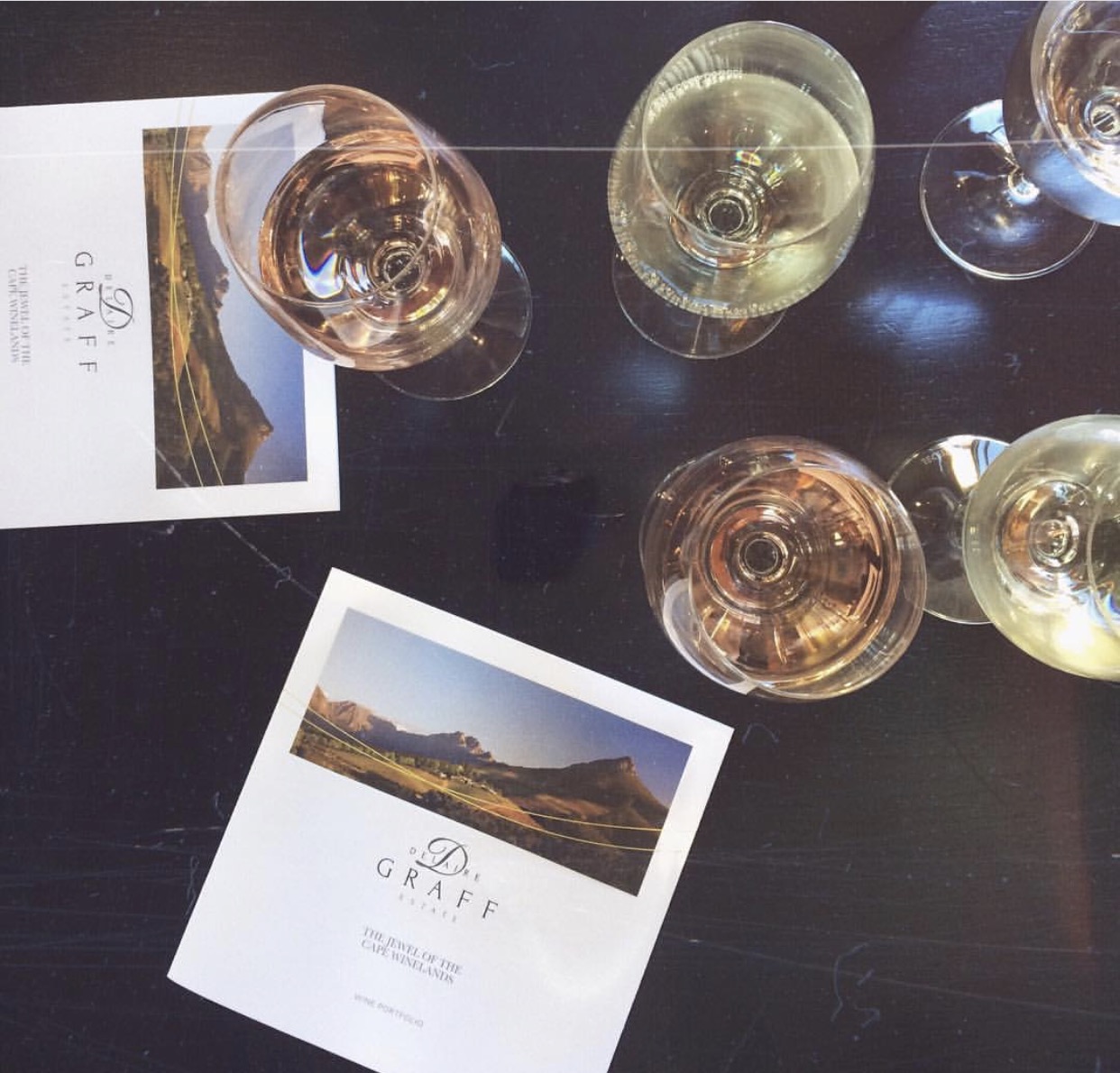 Stellenbosh was our last stop in South Africa, and I am so fortunate to have had the chance to spend to my last day at Delaire Graff.
Even if you aren't a wine lover or drinker, the grounds, spa, or restaurants, at Clouds Estate and Delaire Graff are definitely worth a trip to Stellenbosh.
My experience in South Africa was so amazing that I cannot wait to return. Until next time!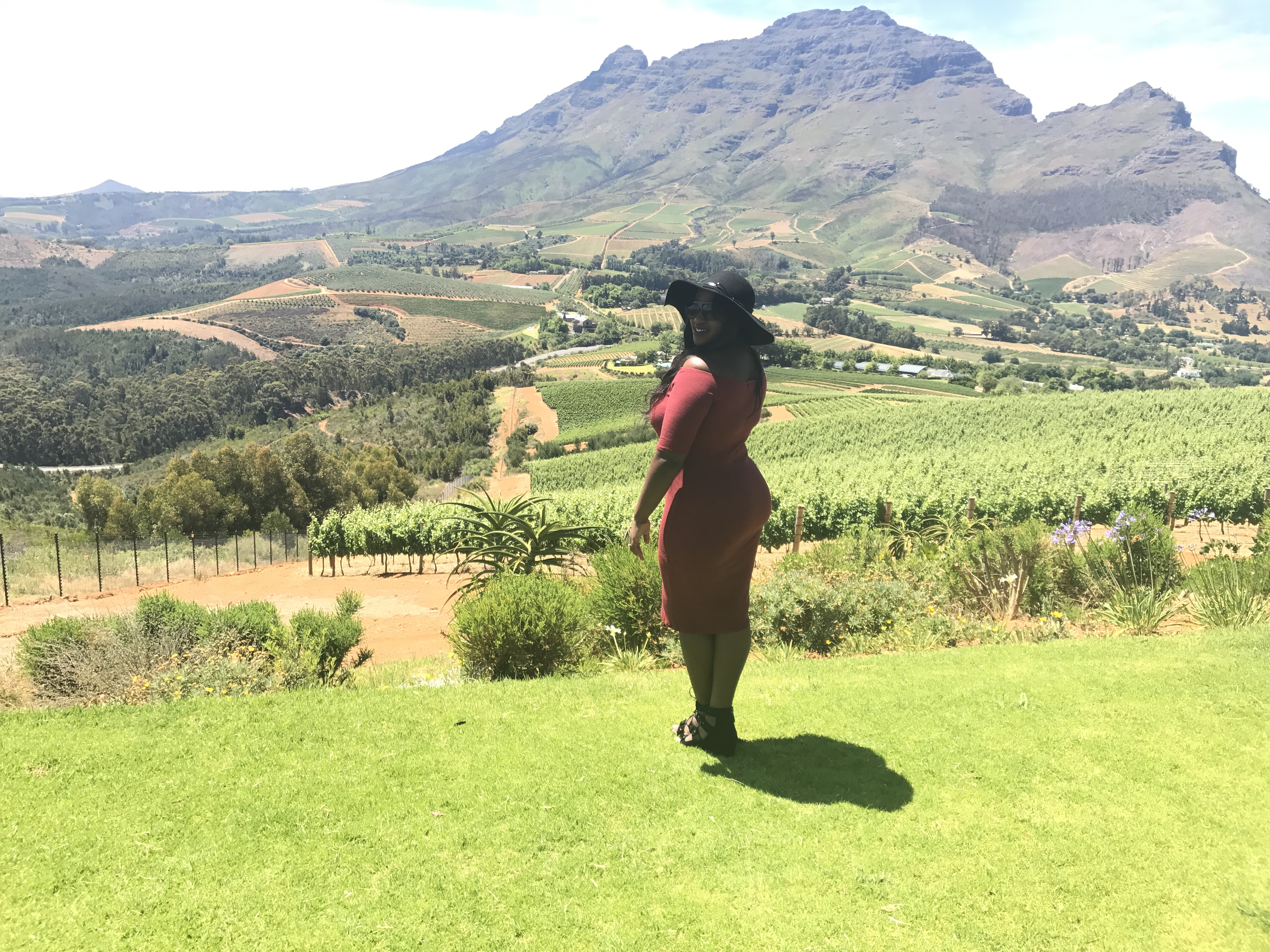 The following two tabs change content below.
Laura
I am an early childhood educator who has fallen in love with the life that I have been given. I am inspired by the beauty in everything that surrounds me to live my best life, loving my hardest, and traveling the furthest possible. Join me on my adventures through life.
Comments
comments