Growing up my siblings and I spent a couple of summers in Cap-Haitien, often reffered as Okap (pronounced Oh-Kap), in the north coast of Haiti, where my father grew up. Although my father had moved to the city, Port-au-Prince, for medical school, my grandma and some of my uncles still lived in Okap. My last trip to Au Cap was 2014, when I had to lay my grandma to rest. It was a short unplanned trip, under unfortunate circumstances. 
This year, when my mom and I were planning our yearly spring break trip with our students, we thought that due to monetary depreciation, and to the fact that we have traveled out of the country in the last 2 years (Jamaica and Orlando), we thought that taking the students to Cap-Haitien, where they can visit some historical sites would be ideal. My excitement quickly grew as we started planning the trip. Although it was a work trip, I was anxious to revisit those sites that were once so familiar to me in my childhood. 
Getting To Cap-Haïtien
Our trip started bright and early on a tuesday. We departed from the school where Transporteur and Sans-Soucis bus charters picked us up. We were running behind schedule because the buses showed up a 2 hours later than planned ( professionalism is yet another luxury in Haiti). After we finally loaded and left, things went pretty smoothly. The memories started flooding the minute we hit Gonaives, the familiar sites, the drive through the mountain pass of Pilboro, the laughter shared between my siblings and I, the songs we would sing to overcome our motion sickness, it all started playing in my head. 
Since we arrived late in the afternoon, we took the kids on a ride downtown, around the marina, literally a few miles from my late grandmother's house. We made a quick ice cream stopped before the rain started pouring down on us. We headed back to our accommodation as the kids needed to rest for their eventful day the following morning.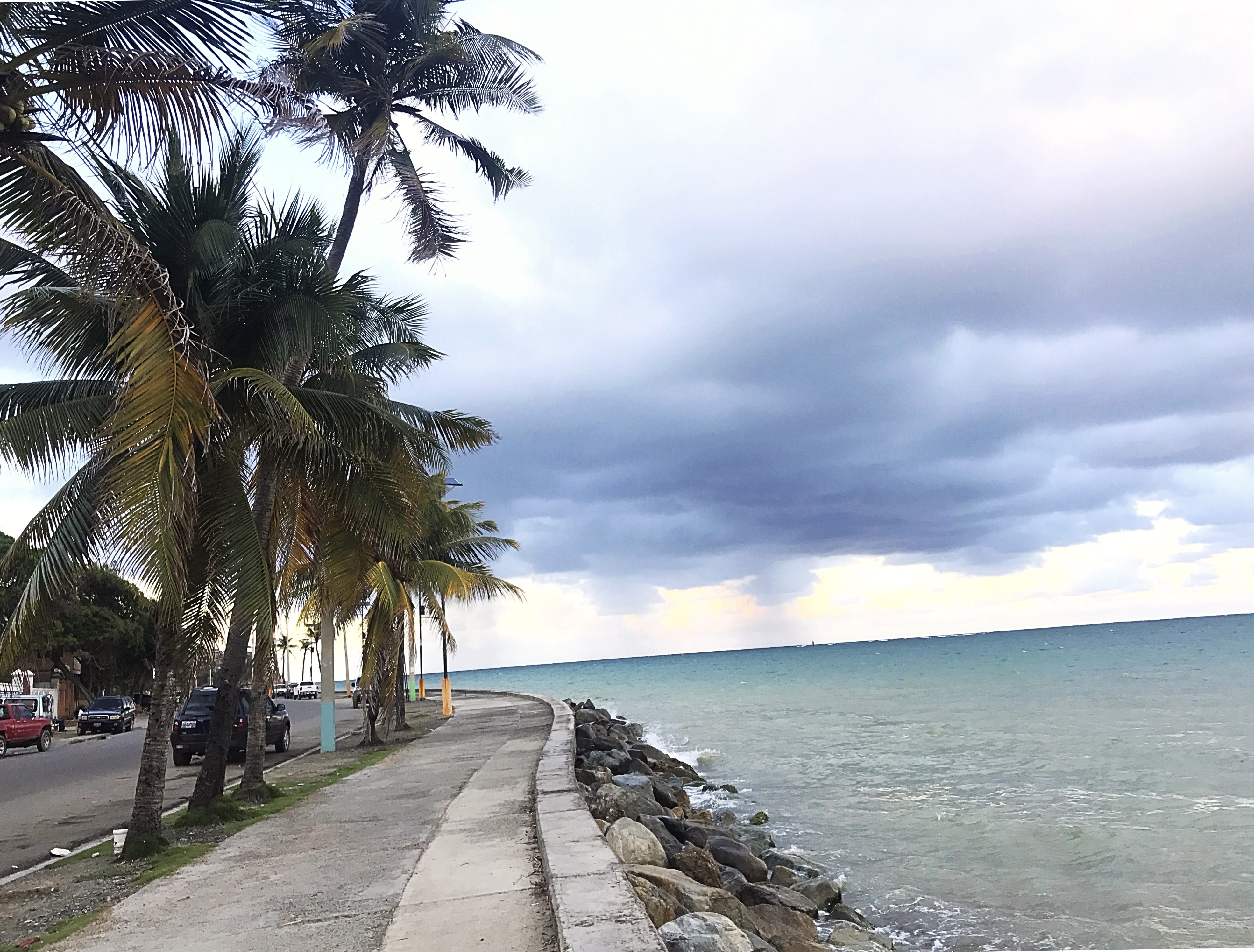 Lakou Breda
When we took family trips, we always stayed  at my uncle's house in Vertières, or my grandma's in rue 4. On my last trip to Okap being that there were so many family members in town, I stayed at Hotel Mont Joli, which was comfortable, clean, with an unbeatable view of the city.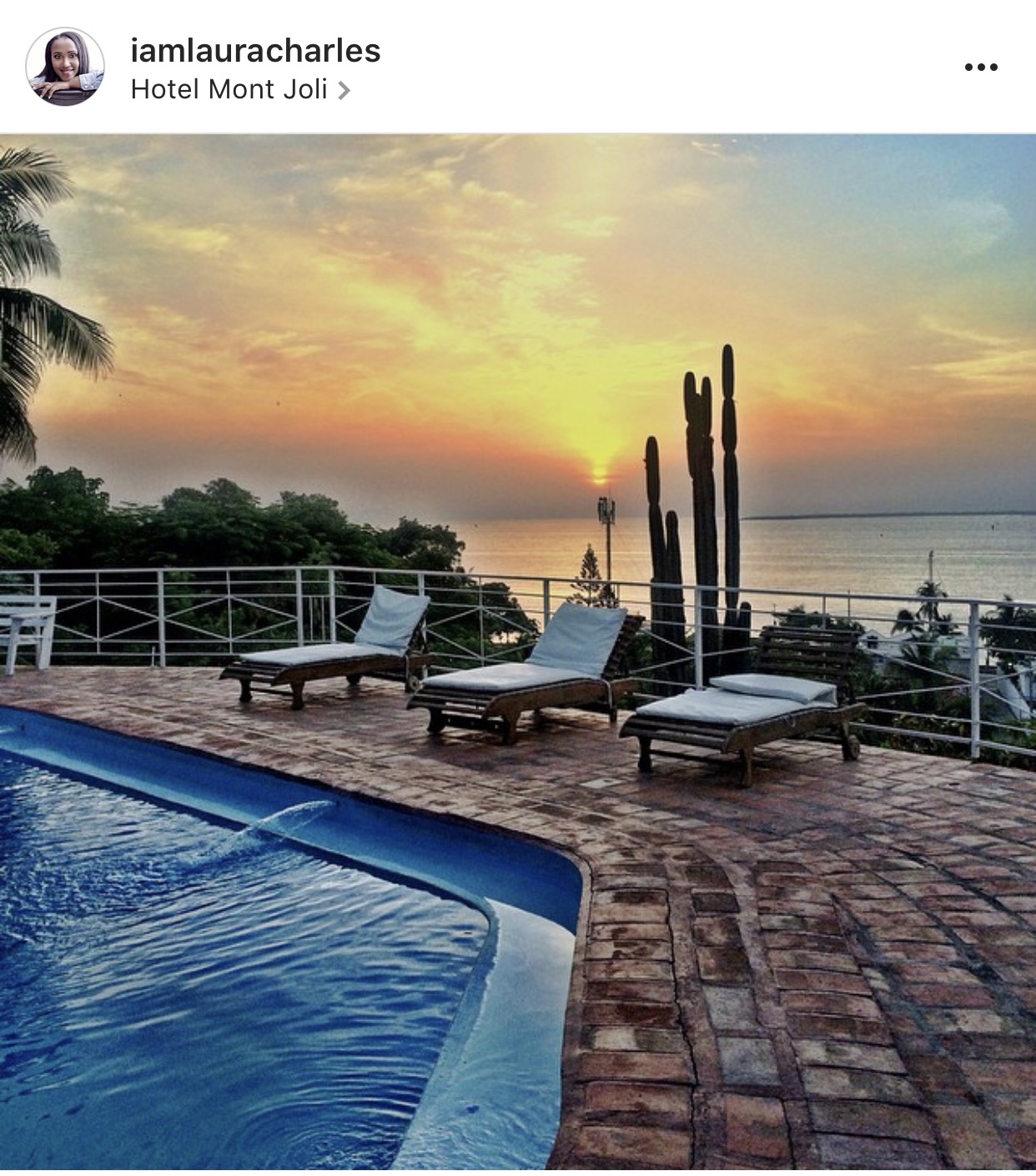 This time around, we stayed at a lodge, Lakou Breda a little ways outside of the city, described on the website as a bungalow hotel. The "Lakou" or courtyard is an important part of the Haitian culture where family and friends gather to socialize, hence is the name Lakou Breda. 
The Grounds at Lakou Breda caters to travelers who yearn for an authentic Haitian hospitality with a rustic feel. They also grow crops which they use in their restaurants, so you can rest assured that you are eating farm to table style. 
Although I thoroughly enjoyed my stay at Lakou Breda, I had to keep an open mind when it came to the lack of minor things which was bothersome to me.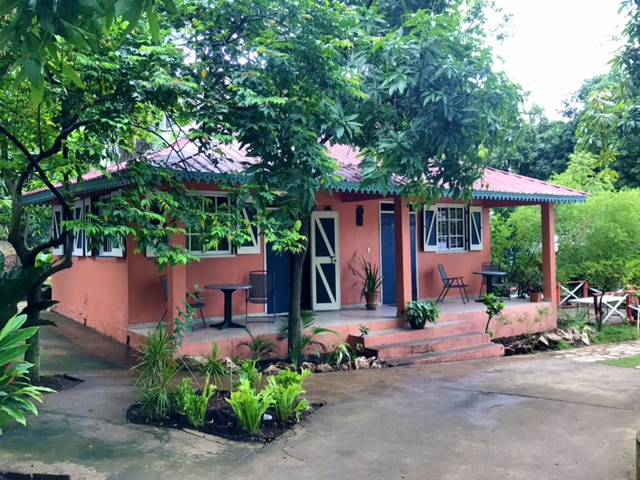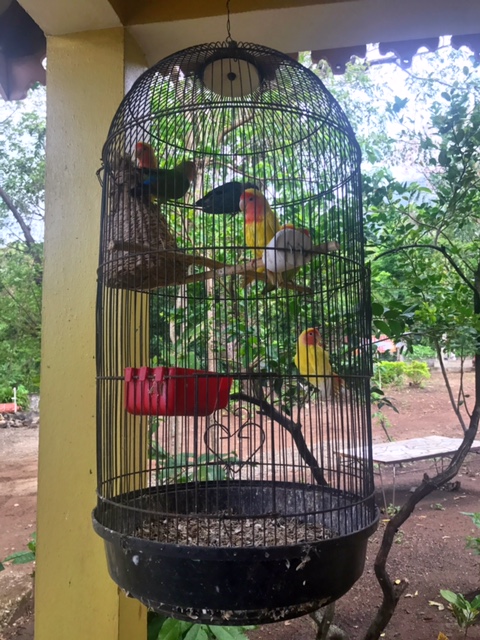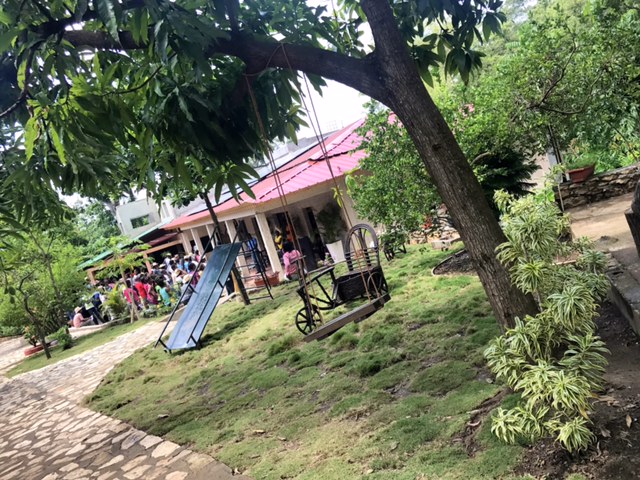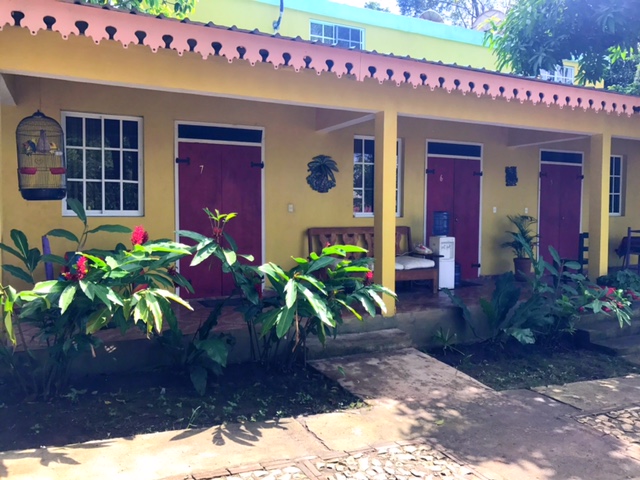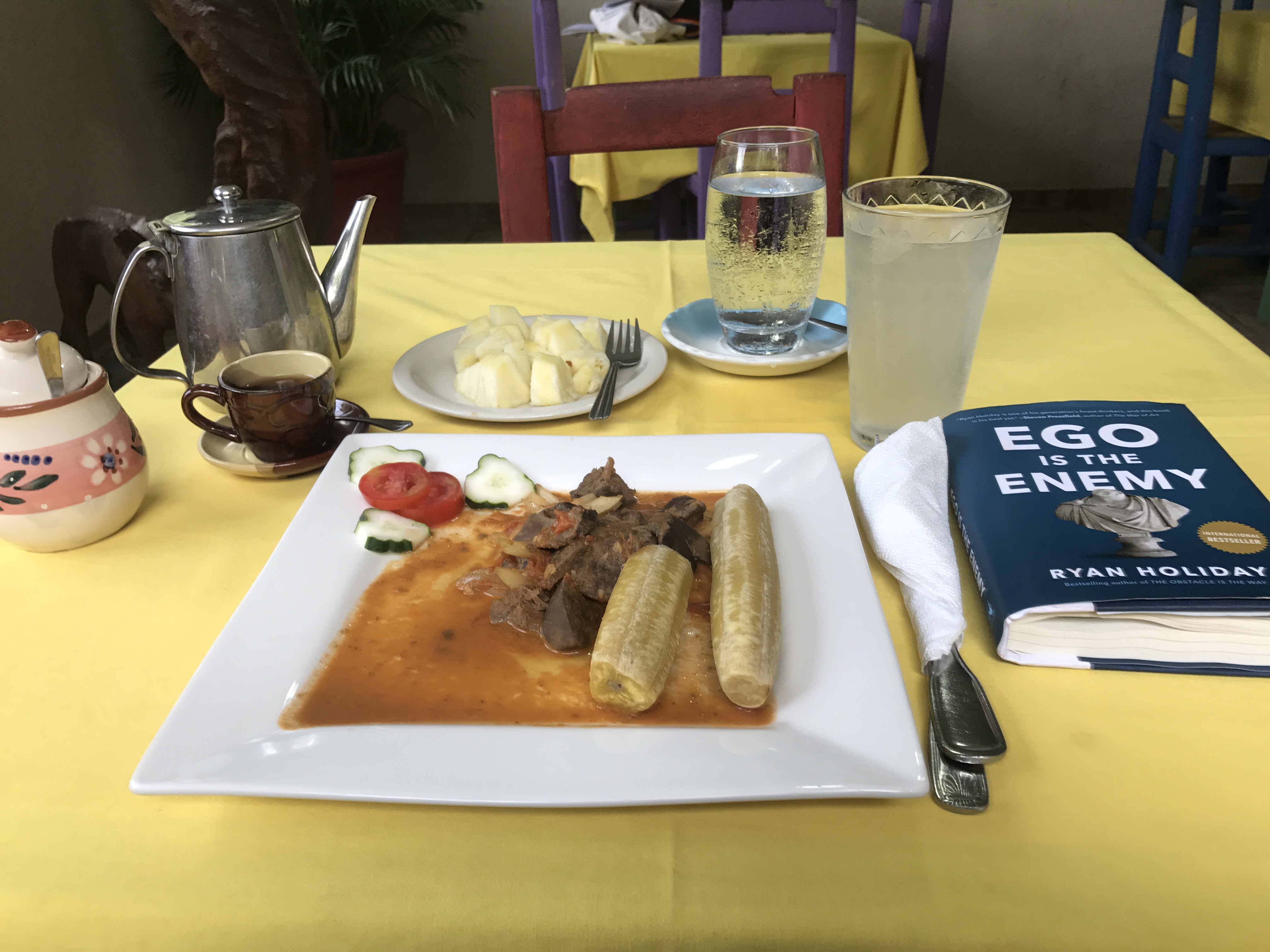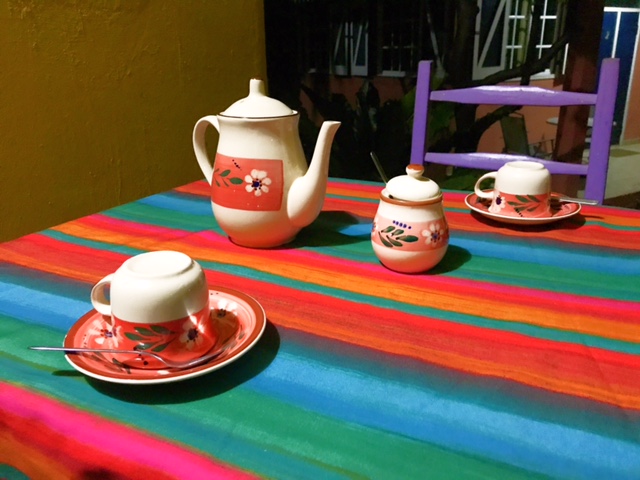 One of the highlights of Lakou Breda, is their farm, located right on the hotel grounds. We scheduled a visit where we given a tour guide, who took us around and showed our students the different crops they were growing: cayenne pepper, eggplants, pineapples, parsley, malanga, cacao tree among others. They also had over a good variety of animals like a guinea pig, african pigeons, rabbits, guinea fowl, peacocks, which was a great learning experience for our students.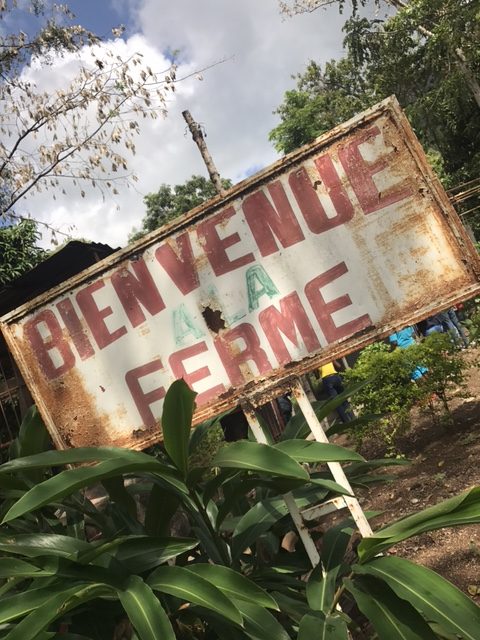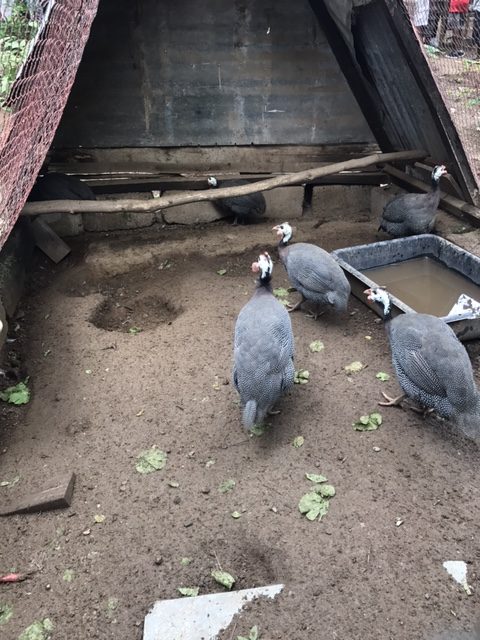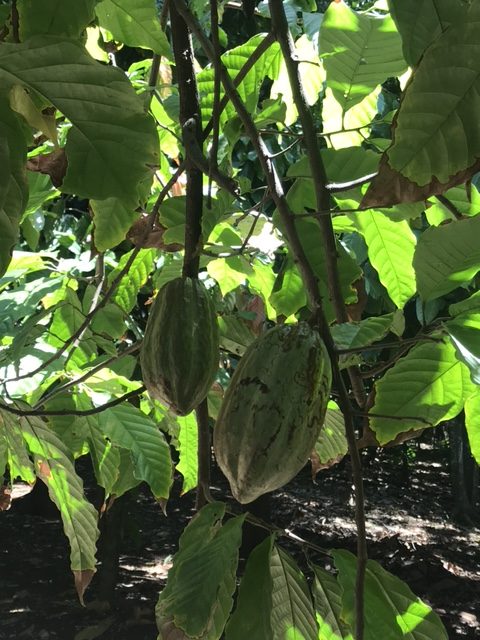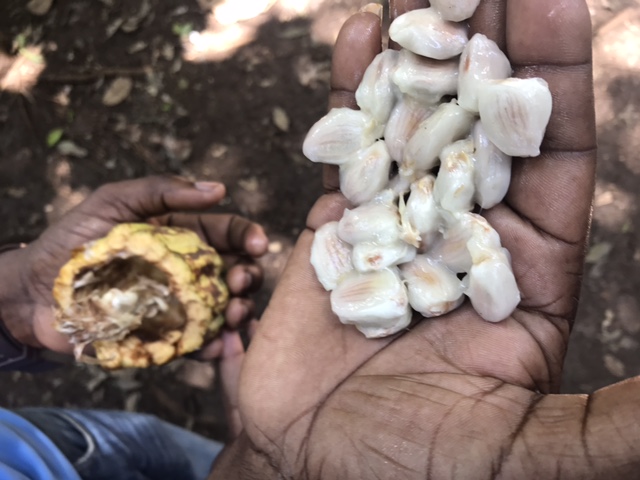 The Pros:
Each bungalow comes with a kitchenette and a front patio.
Complementary tea is delivered to your room every evening (major points here).
Very cost efficient (rates for the rooms start at $60/night).
Beautiful grounds with a farm on site. 
The cons: 
You must pay extra for a room with ac (I really wish someone had told me before I found out after my stay there online).
The fans are old, and noisy. 
The beds aren't the most comfortable.
They had to spray my rooms for bugs after I found a spider on the ceiling on my first night.
Palais Sans-Souci (Sans-Souci Palace)
One of the highlight of our trip was our visit to Milot, another site that brought upon precious childhood memories. Two historical sites and touristic attractions are located about 5 miles from Milot: The Citadelle La Ferriere and Sans-Soucis Palace. 
Palais Sans-Souci was the royal residence of King Henri , his queen and their two daughters. It was the most important of nine palaces built by the king. A considerable part of the palace was destroyed by a severe earthquake in 1842 and was never rebuilt. UNESCO designated both the Palais Sans-Souci and The Citadelle La Ferriere world heritage sites in 1842. 
It's been over 15 years since I have visited both sites and I was so excited to return and refresh my memory! I was pleasantly surprised to see all the renovations done to make the place more welcoming for tourists.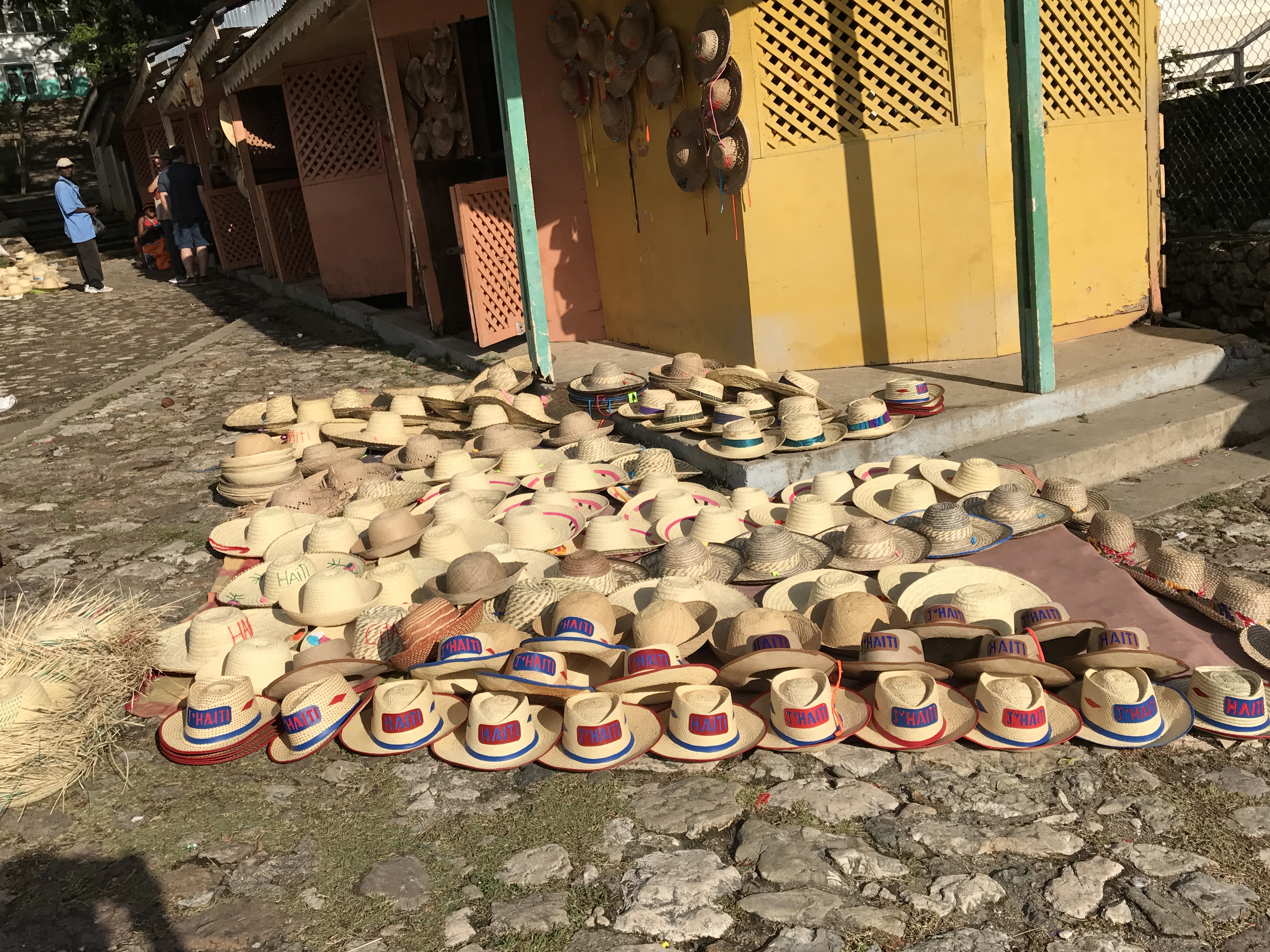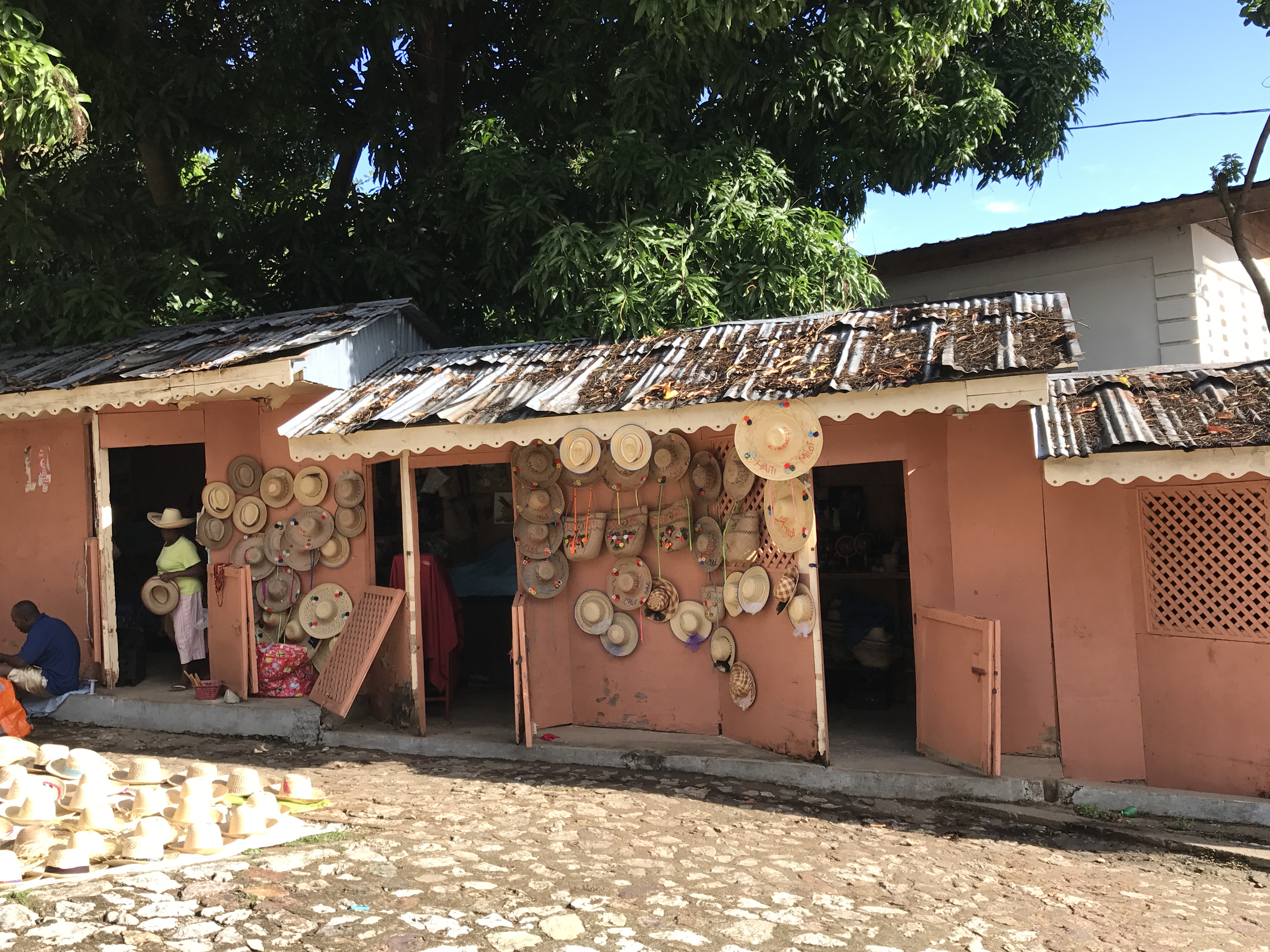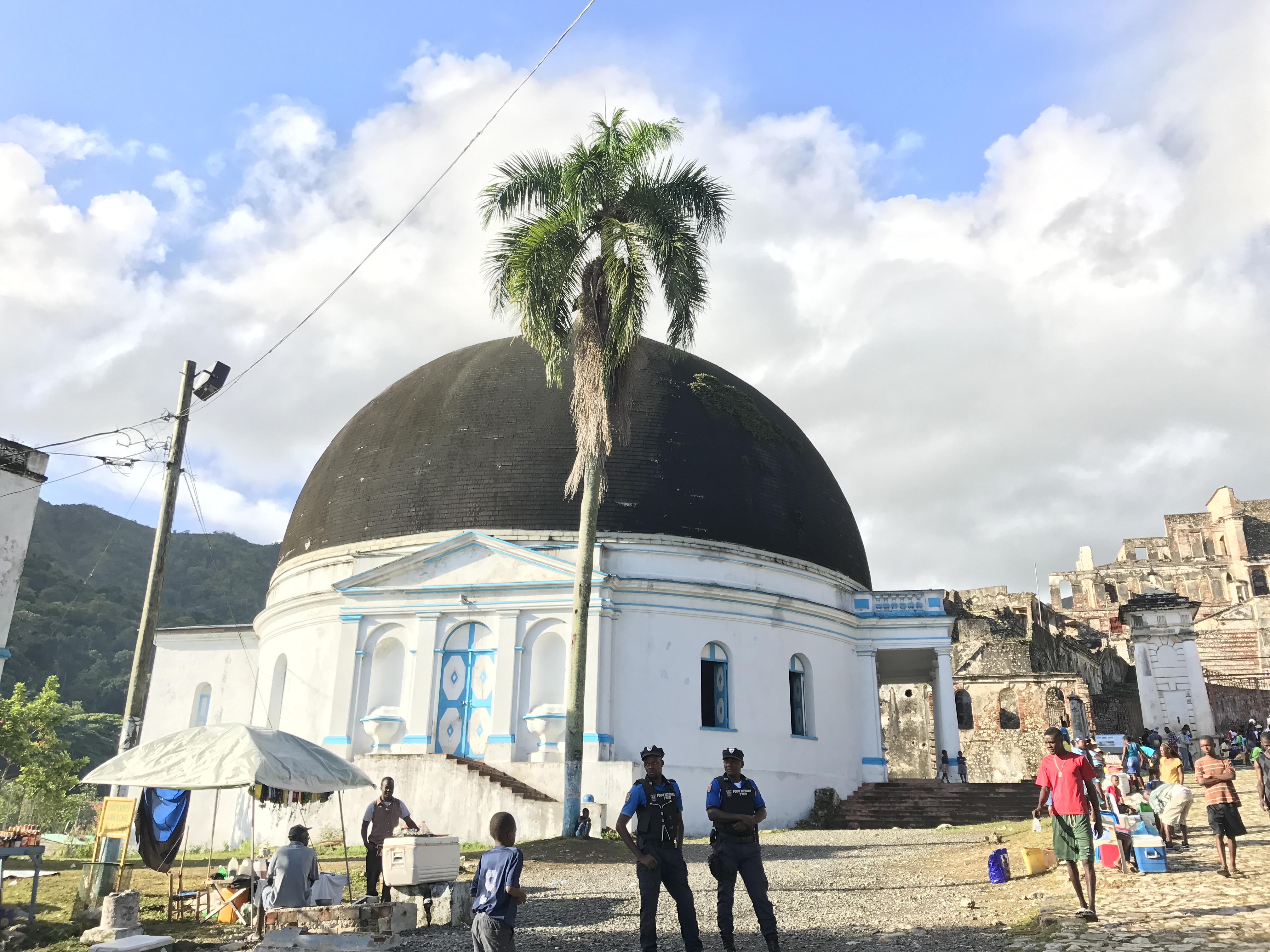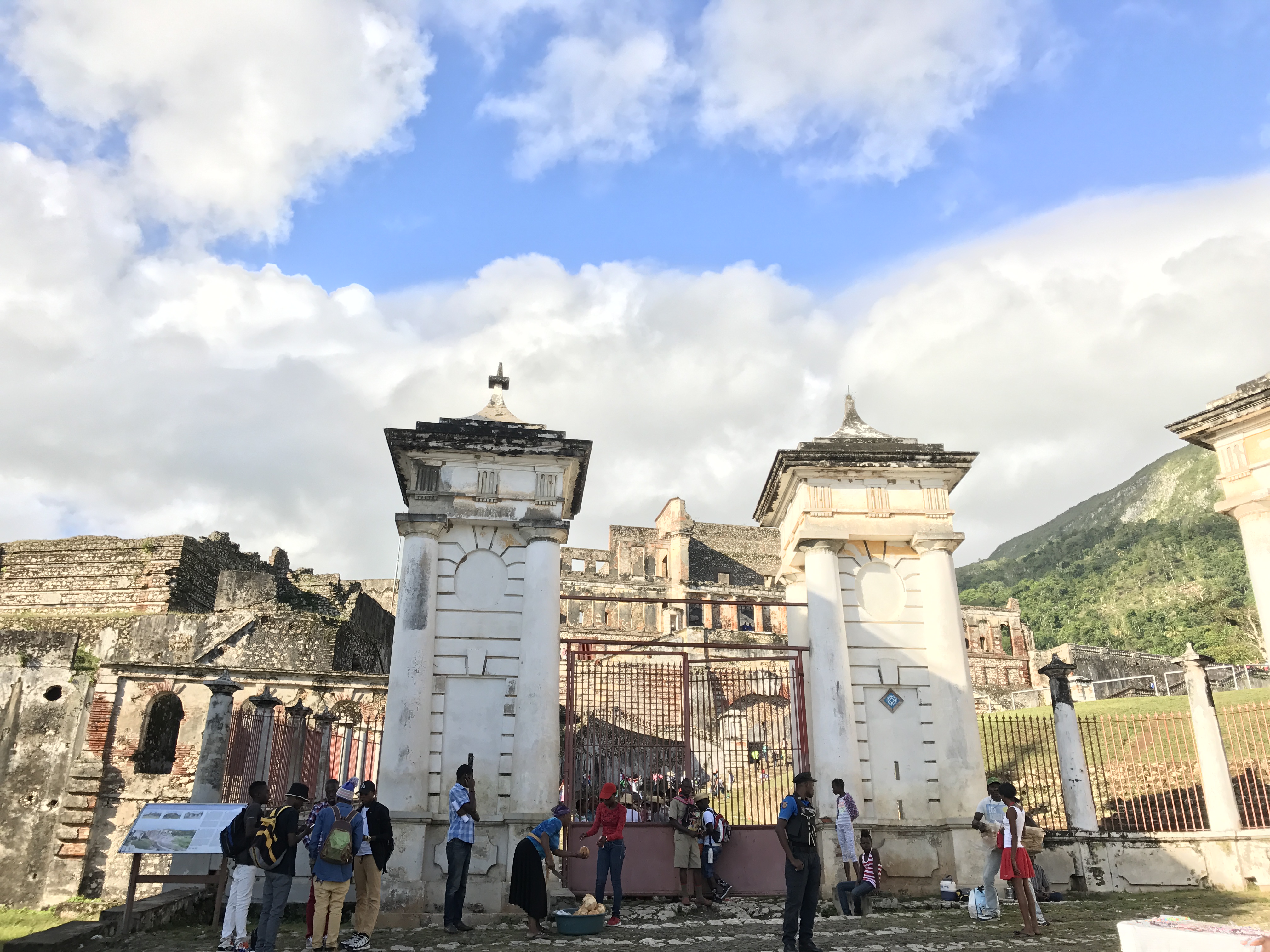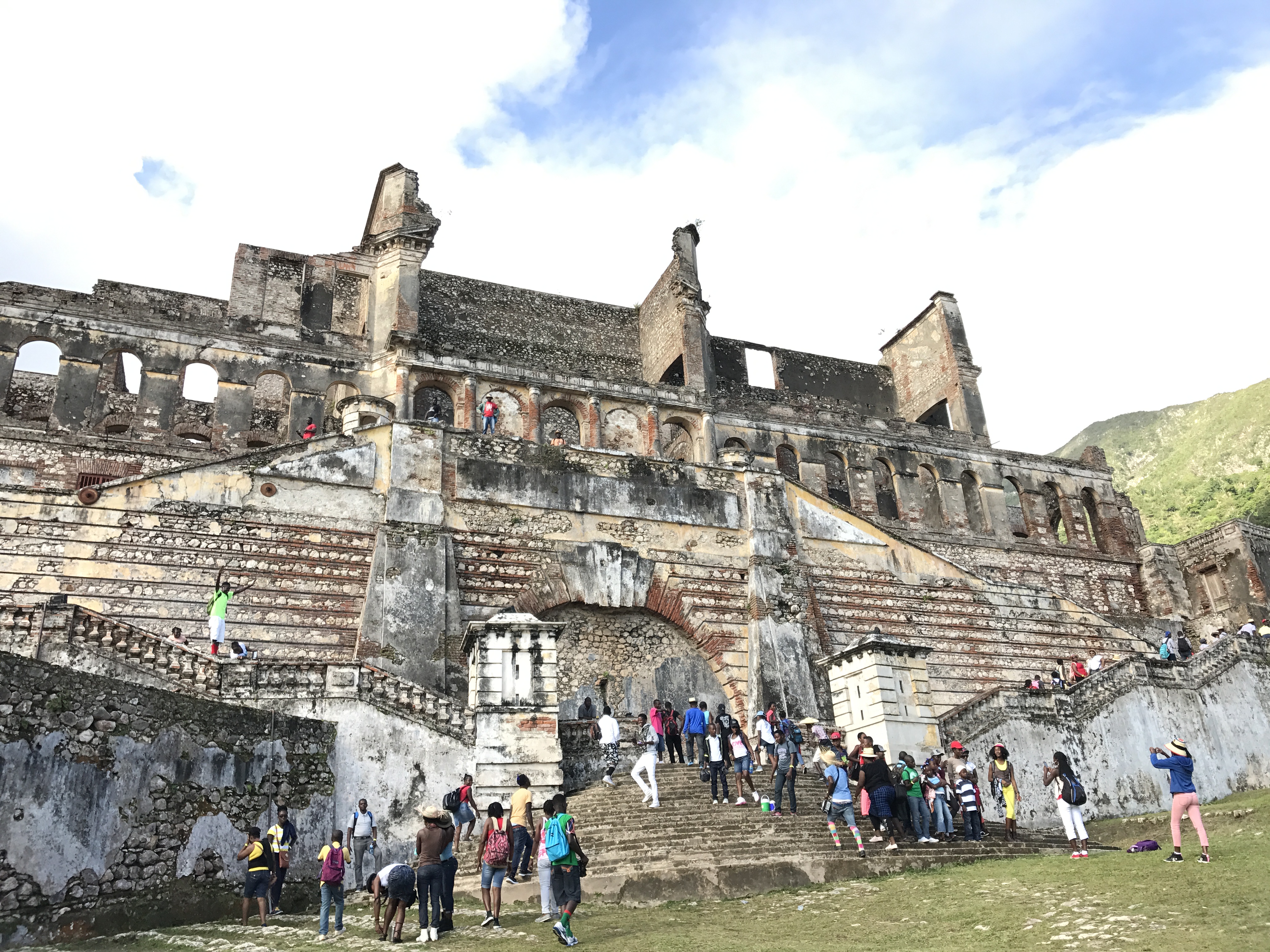 Citadelle La Ferriere
Anyone who has been to Citadelle knows that it's a solid 2hrs hike from Palais Sans-Souci, which I've done when I was about 8 years old (well actually just the first half of the hike before we got to the horses). This time around I rode with our driver to the parking spot half way through and hopped on a horse to the top. The minute you get to the half way mark you are bombarded by people hustling to get on their horse. So I went and picked out the horse that I wanted, and found this beautiful white horse, named Patience. I knew she was a winner! The climb on a horse cost 500 gds. I was told that people can also climb on ride on a motorcycle or ATV. For the ATV, you must book in advance with the minister of tourism, which I wasn't aware of. So I went with the old fashioned way. 
I had so much fun on the hike, talking to the men who were guiding Patience towards the Citadelle. We spoke about their working situation, and the fact that they only work oncommission, which saddens me because these men go up and down the Citadelle at least twice a day. Most of these workers live quite some ways from Milot. Some of them spend their small earnings just getting to work. But it's what they have to do to feed their families "it's better we work for pocket change then to be begging on the street" as they told me.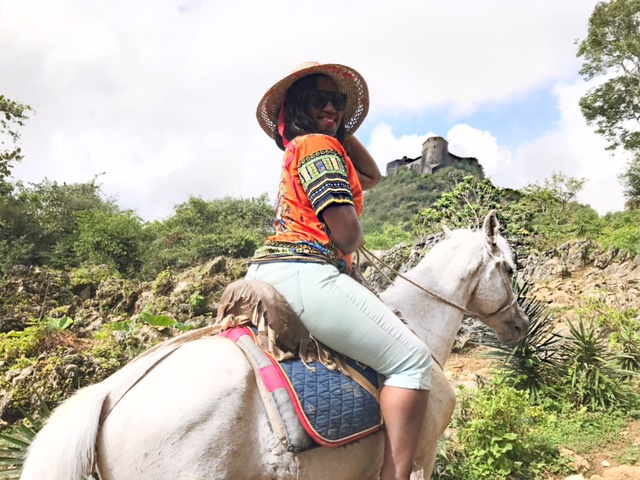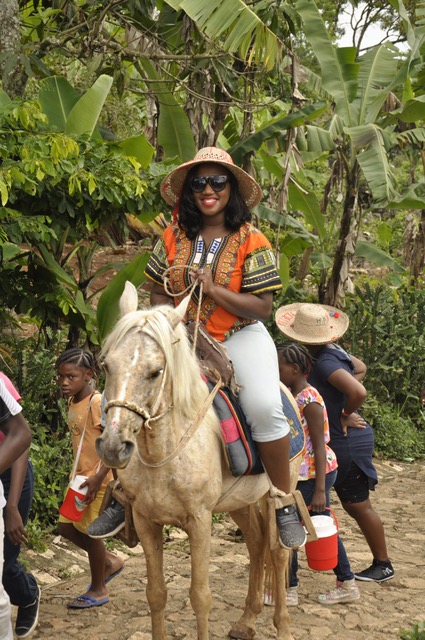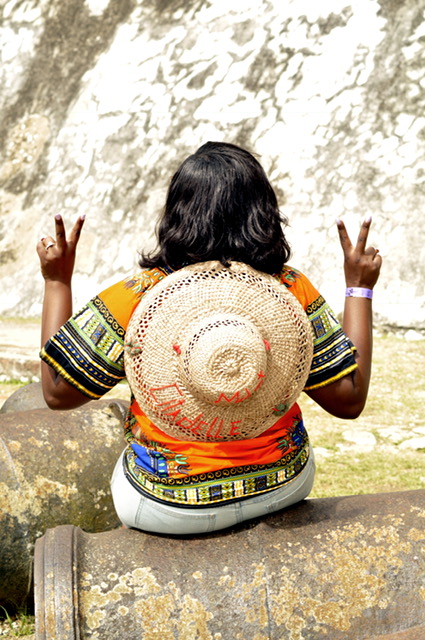 Citadelle was quite busy the day that we visited, we later on learned that the following day a yearly pilgrimage would be happening there the  with thousands of attendants, the locals calls it Fete Citadelle. I'm not quite sure if it's the actual anniversary of the monument, or just a ritual. It felt good retracing my steps and brushing up on my history. Most of our students had never been and were in awe at this monument that they read and learned about in the classroom.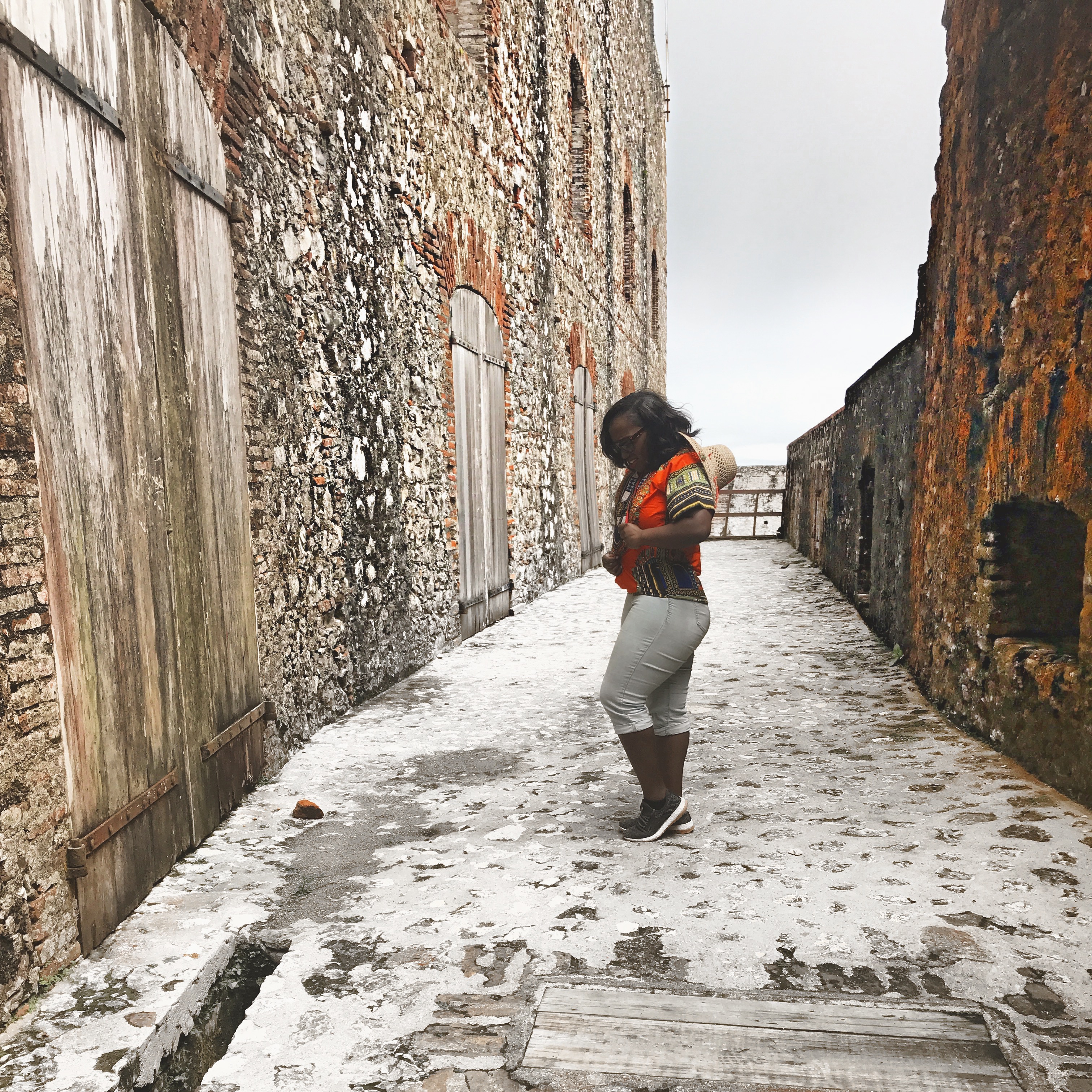 Camp Louise
After a day of adventure at Citadelle, we had to make the next day a beach day. While planning the trip, our first choice was Cormier beach, one of my favorite beaches in Okap. However because we were a large group ( we were dolling 100 and plus deep), we went over the capacity for most private beaches. A local recommended that we went to the beach in Camp Louise; a beach open to the public, with a private side with a small entrance fee.
This was my very first time even hearing about Camp Louise, but my father reaffirmed that it was one of his favorite beaches to go to when he lived in Okap, so I knew that I wouldn't be disappointed. 
When we arrived, I couldn't believe my eyes: I WAS STANDING ON A BLACK SAND BEACH! Going to a black sand beach has always been on my bucket list. I have been eyeing black sand beaches in Hawaii for a while now, but I haven't made it there yet. Imagine my surprise and contentment when my toes started disappearing in the black sand! I was so thankful to God and the universe for this pleasant surprise, which honestly was the highlight of my trip.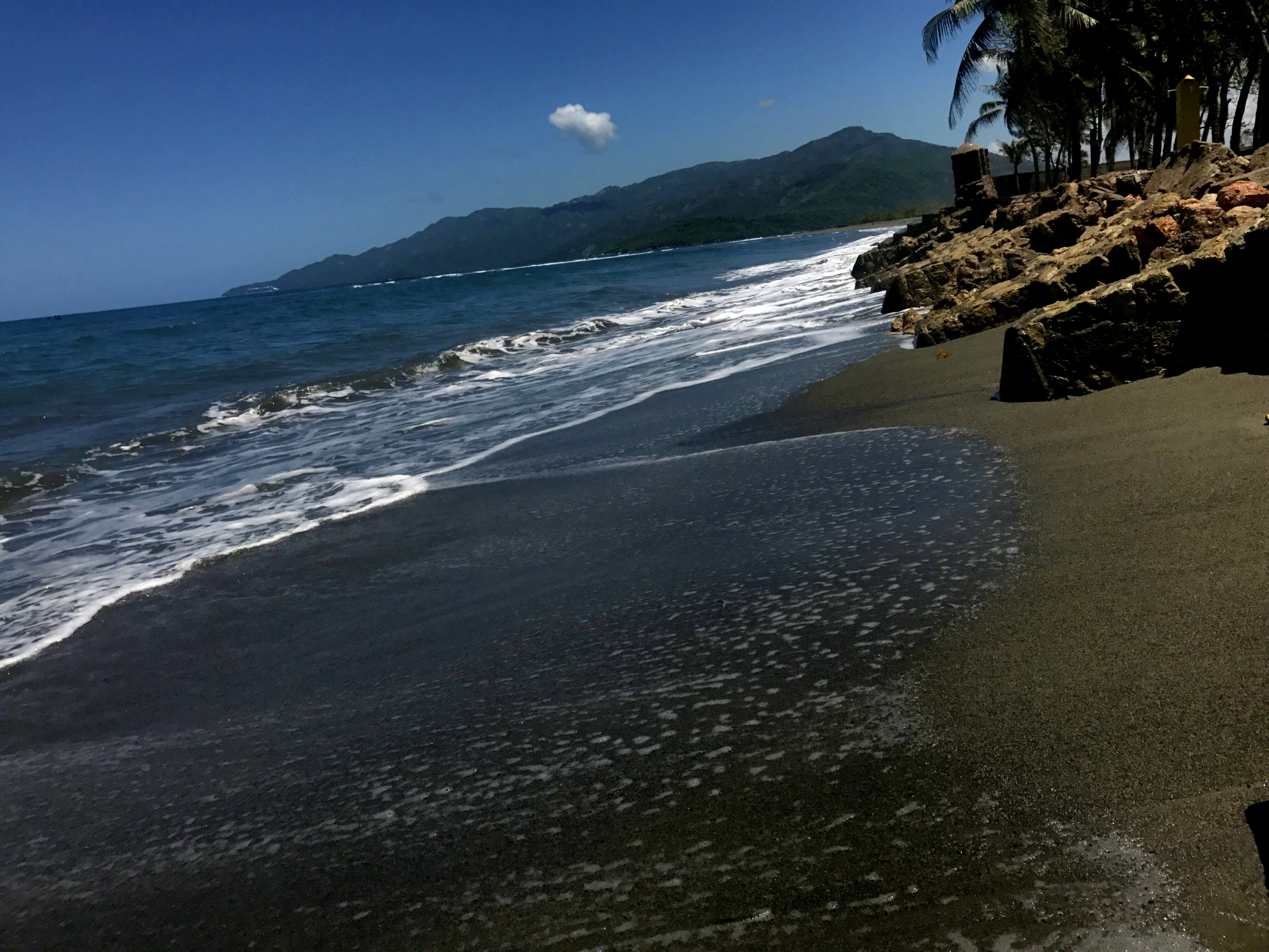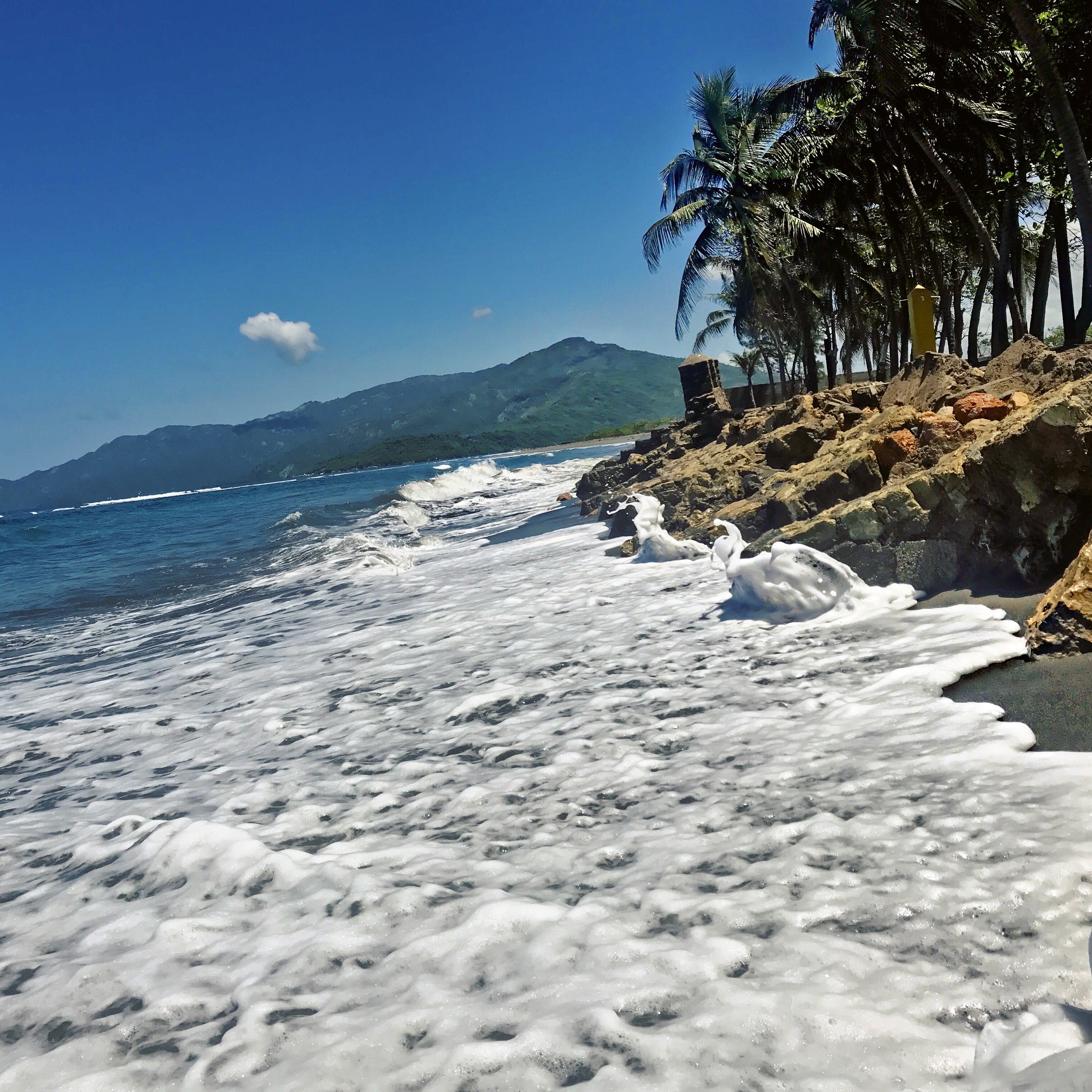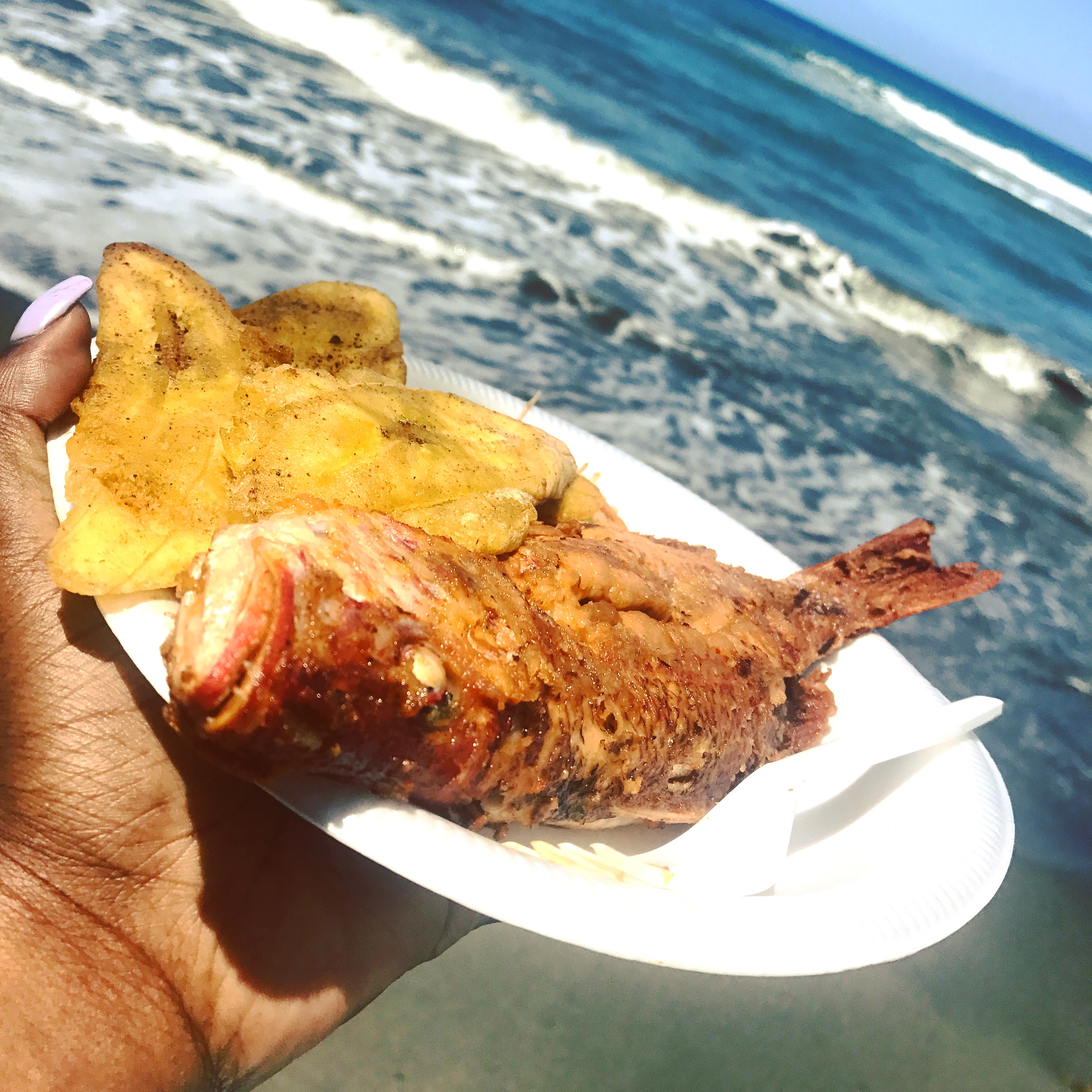 Labadee
On our very last day, we took our students to a tour of Labadee, one of Cap-Haitian's former beaches now owned by Royal Caribbean, the cruise line. I have been to Labadee both before it was owned by Royal Carribean, and most recently I visited while sailing on the Allure of the Seas, the world's biggest cruise ship. 
Since the beach is now privately owned by Royal Caribbean, the minister of tourism only granted us permission to visit the grounds. Although I had previously been, the calm and quiet on a day without the large tourists crowd gave Labadee another serene, quiet, and peaceful feel. 
If you wish to visit Labadee now, I suggest booking with Royal Carribean. There are attractions available on the days that the ships are on the island such as zip lining, snorkeling, jet skiing, and coaster rides. One of my fondest memories at Labadee is seeing a sea turtle jump out of the turquoise blue water while jet skiing. However, do keep in mind that there are other beaches available to locals in the area, reachable by boat, that are as enjoyable as the beach at Labadee, and a little more authentic and less touristy.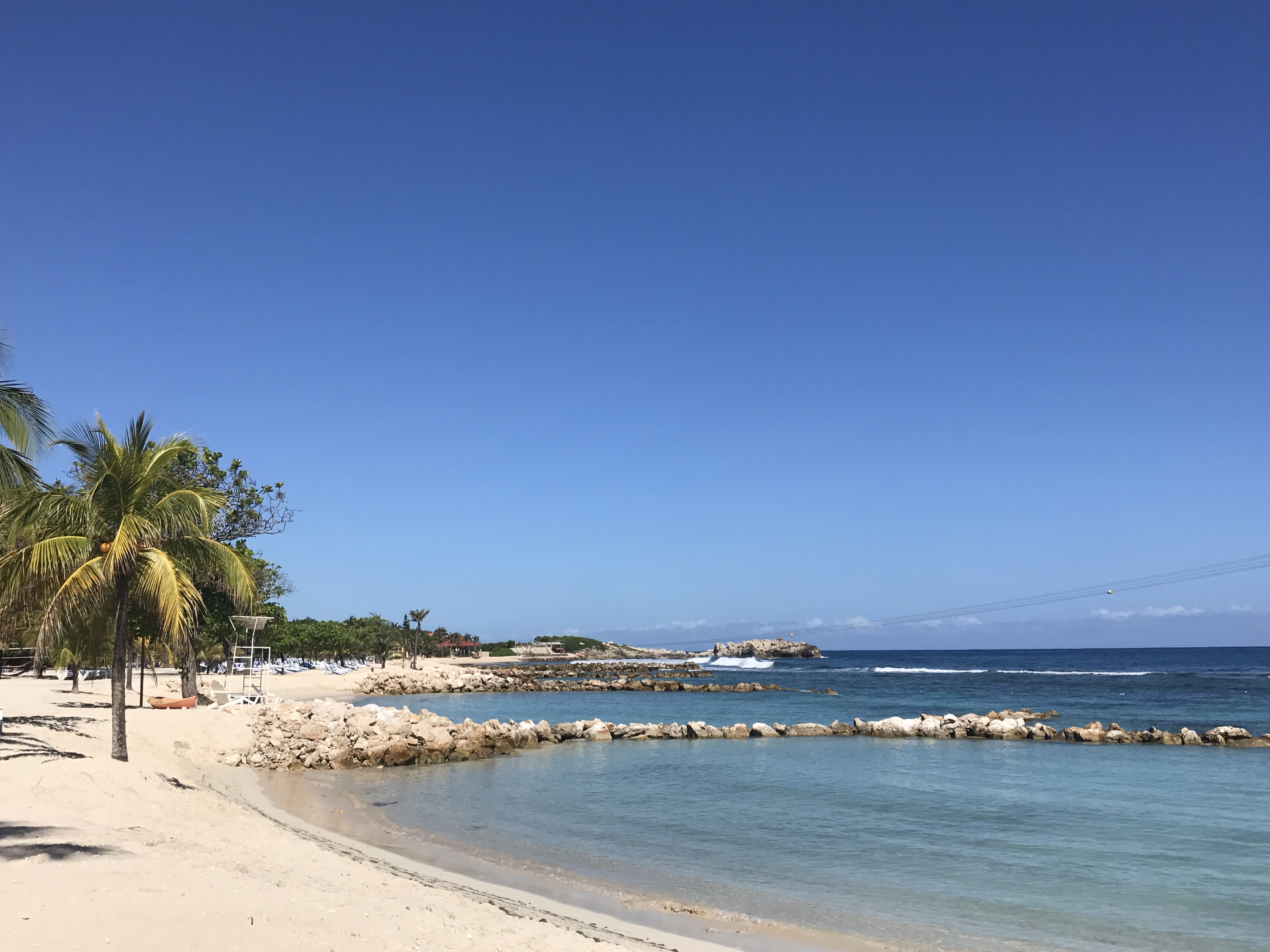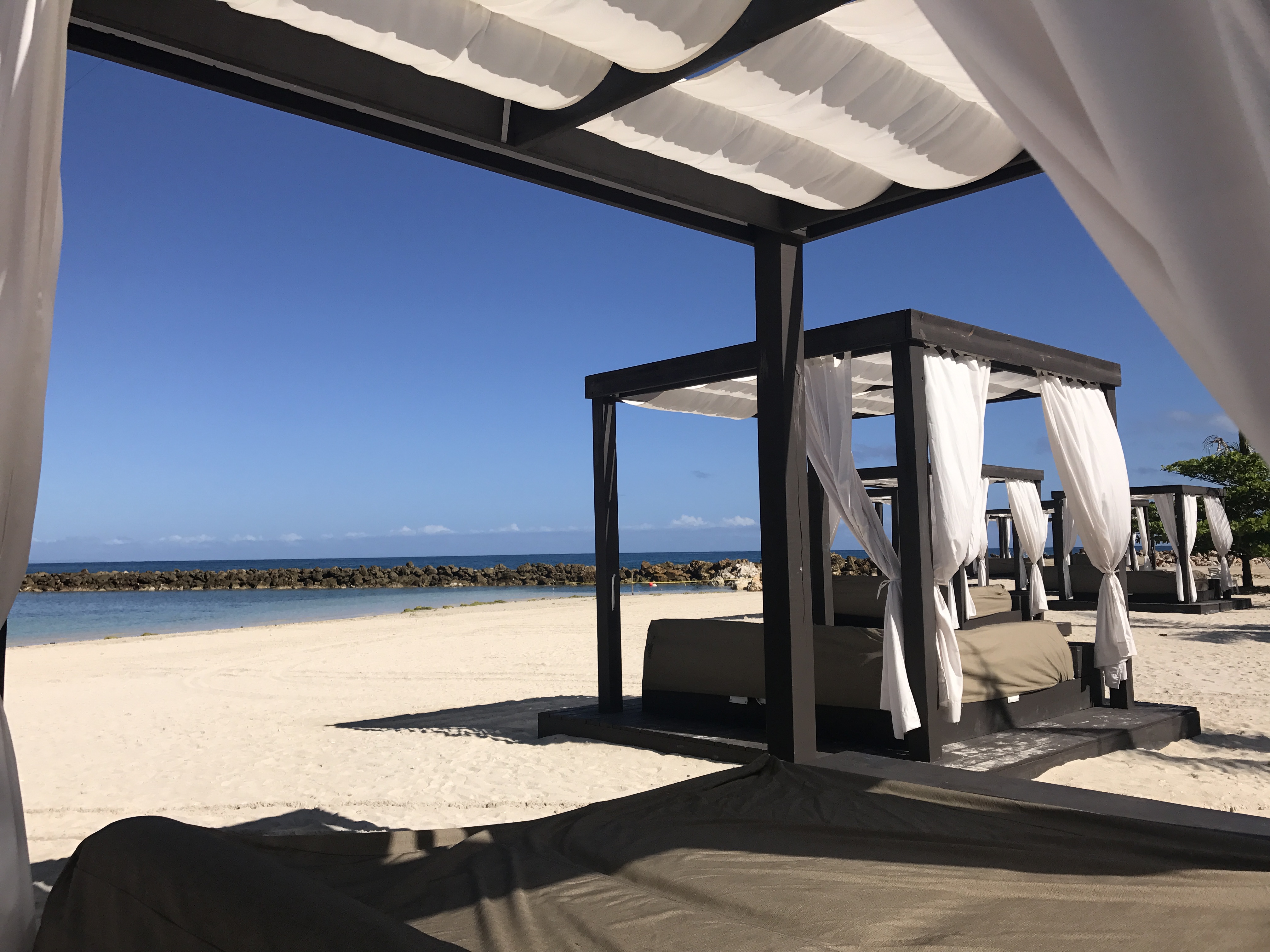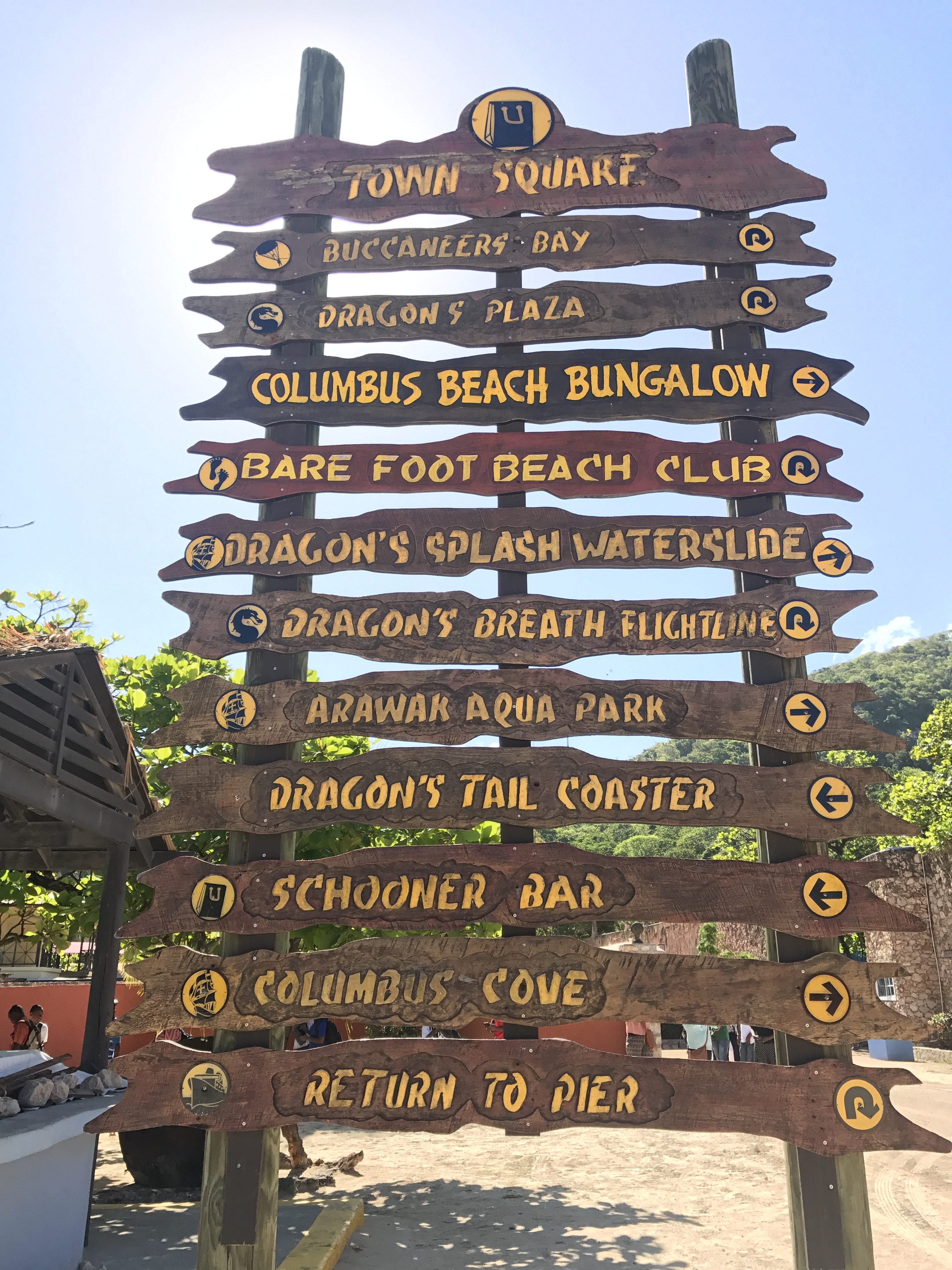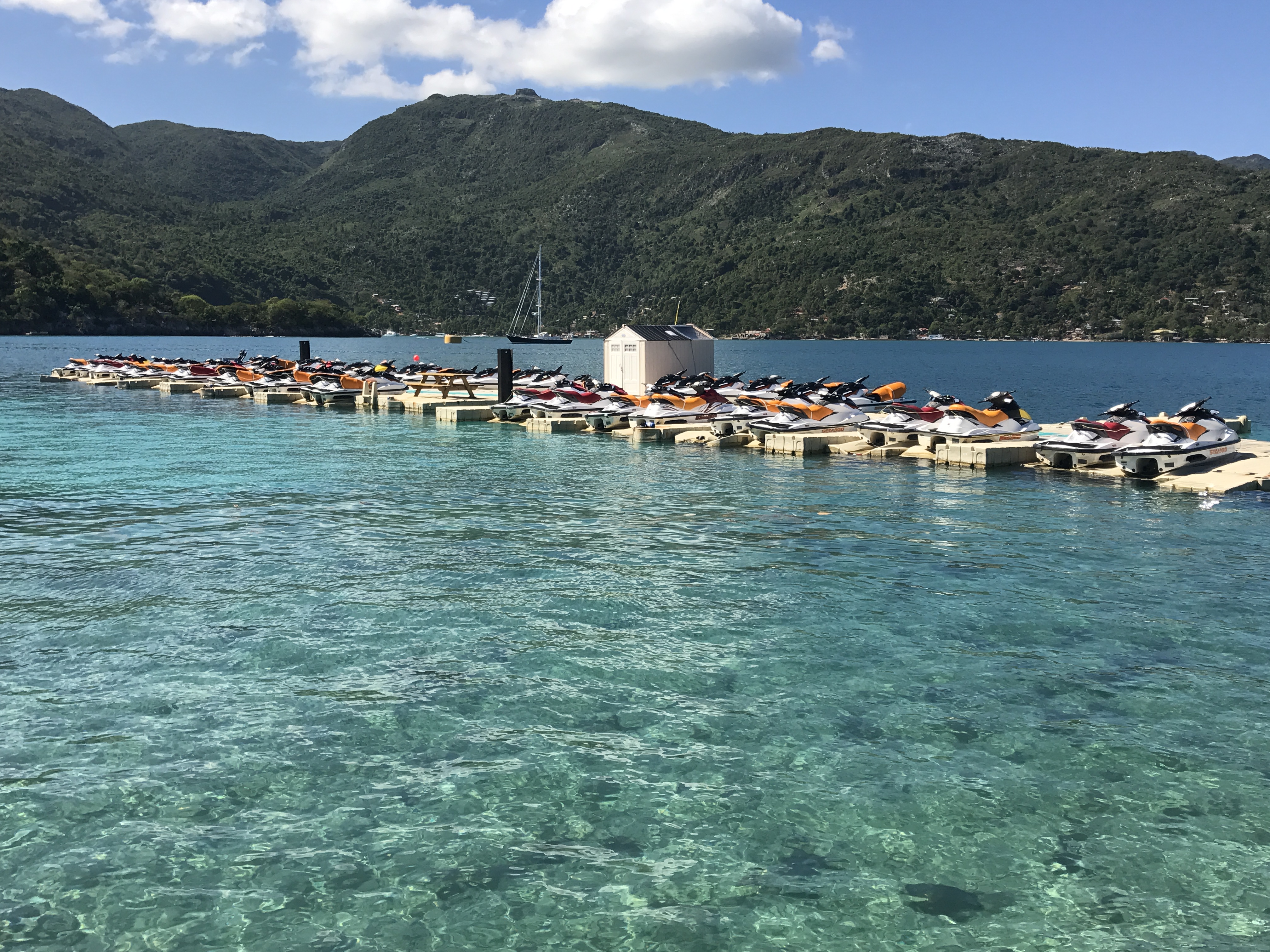 Although this was a "work trip", I was delighted to have had the chance to revisit some of my favorite places, and discover new gems in my father's hometown. Because I was on a group schedule, I was not able to do as much as I wanted to, but then again, I don't recall the last time I planned a vacation in to the country side of Haiti. Perhaps this is something that I should give some more thoughts to. 
Until then, it is my hope that some  of these pictures have convinced you to take a trip to Haiti's  second city, the beautiful Cap-Haitian.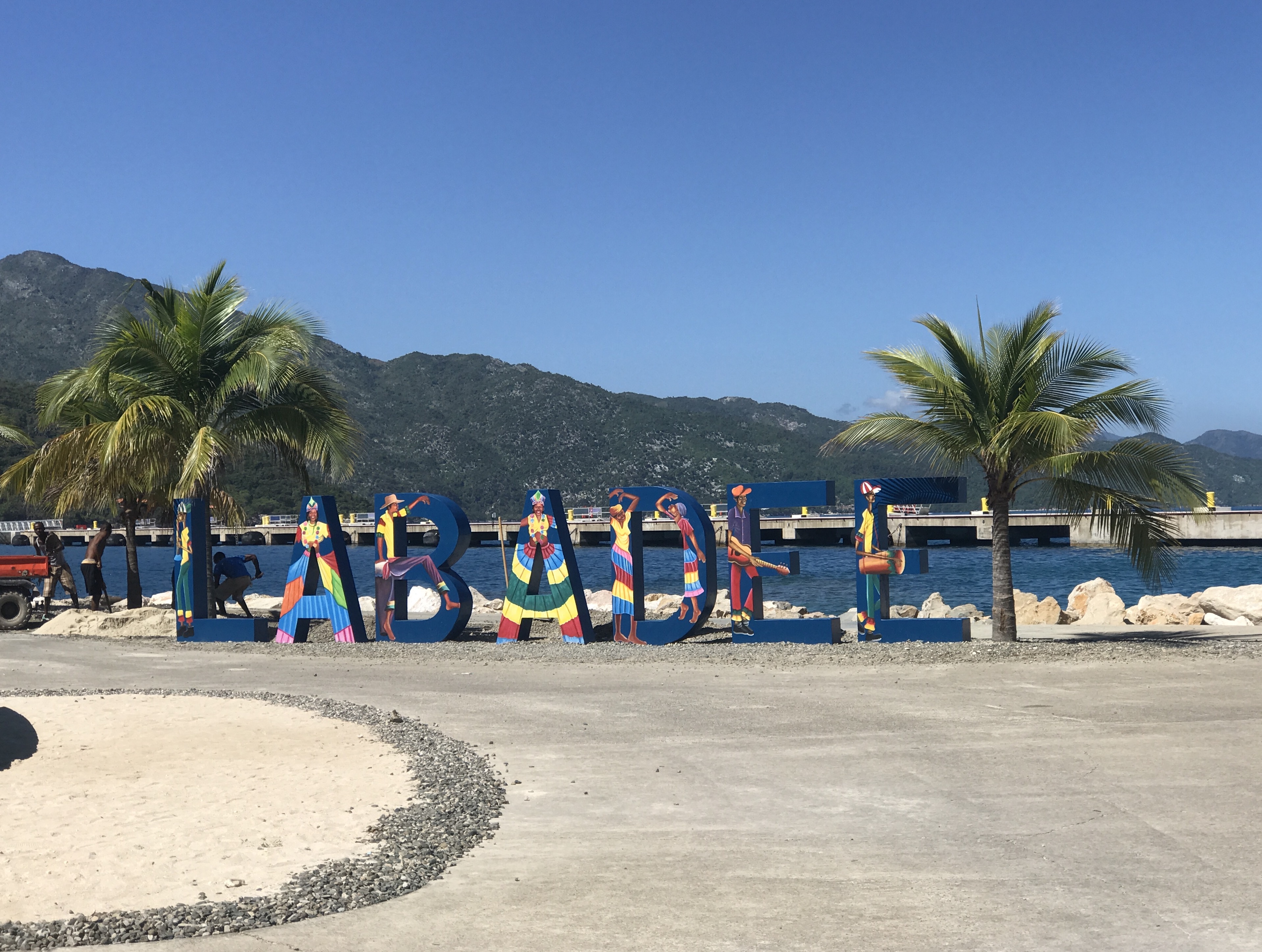 The following two tabs change content below.
Laura
I am an early childhood educator who has fallen in love with the life that I have been given. I am inspired by the beauty in everything that surrounds me to live my best life, loving my hardest, and traveling the furthest possible. Join me on my adventures through life.
Comments
comments