Everyone of us is special and have our own magic , ask yourself what yours is. – Matti Domingue 
Matti Domingue, founder and CEO od Zoule MAkeup Agency was born with an entrepreneurial mindset. What started off as a passion, turned out to not only be a career but also a brand. Matti is also the mother of a beautiful girl. Her lavish and stylish lifestyle makes motherhood looks so easy. But as we know, nothing comes easy. In this interview, she talks about the stereotypes that women face in the business industry, and how she manages to get it all not just done, but done in style!
1-First things first, tell us a little bit about your family.
My family , my dear loving and oh so different family!
Well I am the mother of a soon to be 6 years old beautiful little girl name Giaan (Gigi) .I would not say that we are the typical family , her father and i are not together as far as a relationship (man and wife ) but our long going friendship and the love for our daughter has made us build a great bond . We believe strongly in properly communicating with each other and always putting our daughter before anything else . We agree as a family what it is that we want and what we do not accept for and from our daughter.
It is truly a blessing to be able to watch her grow in such an open minded environment where there is no familiarities to what the world presumes is normal or abnormal . We believe in love, respect , gratitude , compassion and honesty in our family .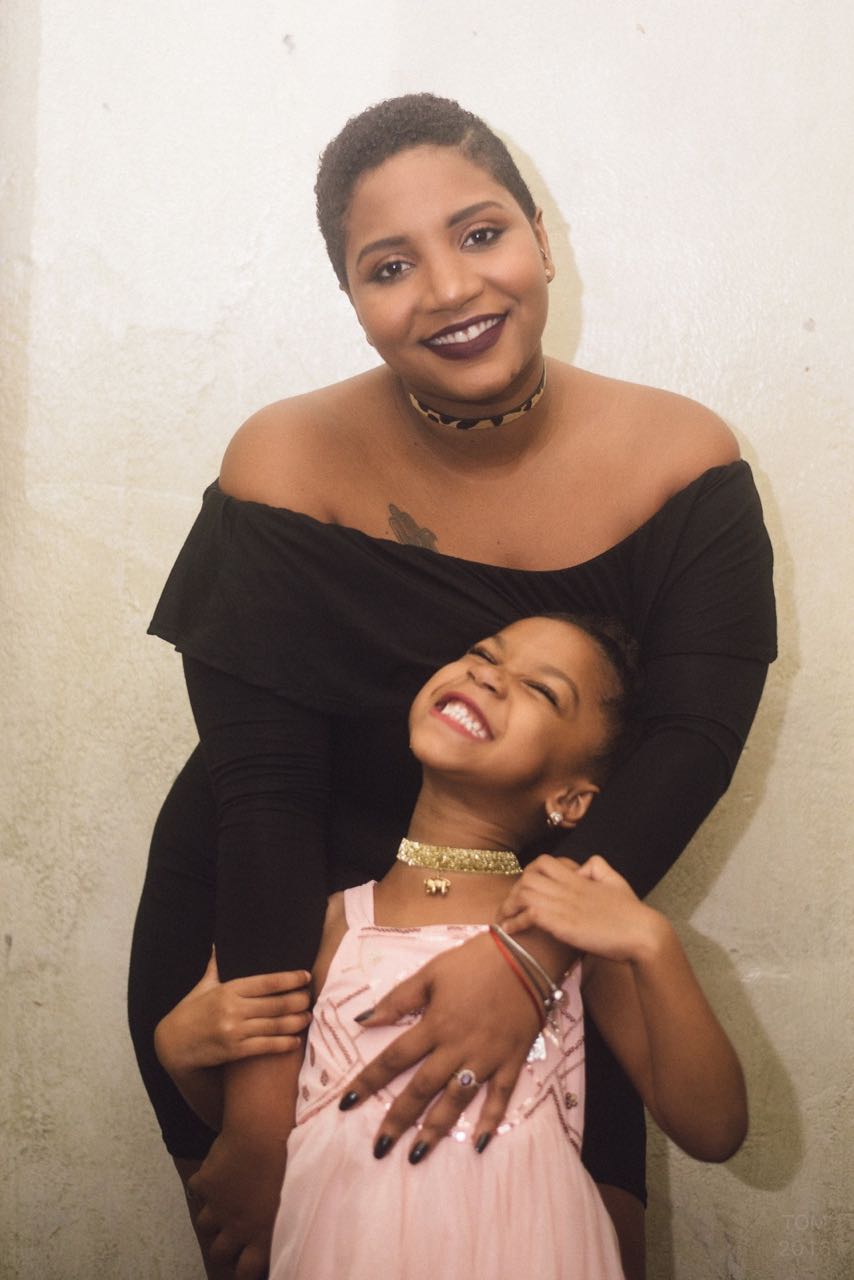 2- Would you mind sharing a little about your business with our readers ?
I have been a makeup artist for the past almost 8 years .I decided to start my business at an early age, 19 to be specific. Since i was a little girl I knew that i wanted to evolve in the Fashion/ entertainment Industry.
When i found my flame for makeup i thought instantly, I have to share this with people . Talented , motivated young men/women like myself to make this even bigger .
I started to expand into a beauty service company where we would help make people feel great in the skin that they are in. I find that in the Haitian culture there is a lack of motivation , a lack of complement and of self love and mainly that was the intention behind starting the company .
A few years later we have grown and launched a Haiti based Talent agency . Where we help young upcoming models get the skills and training to venture into this industry ( which was almost nonexistent there ) We currently have 16 models that have lasted with us this past year and a half and have been doing very well .
Last but not least, I am "Baky Popile"s Manager , which is a Haitian Rapper ( Super Star).
3- What made you decide to be an entrepreneur ?
Its funny, as a child people would ask me what i wanted to be and I would proudly answer "I will be my own boss , a fashion designer " ! Little did i know that I was speaking into existence.
To be honest, I didn't know what else to be lol … I believe it really was a conscious decision I made as a little girl . That someday i would build my own company and brand. And i just kept growing into it more and more. I remember how much i would question people that ran their own businesses ( at my age they thought that I was just curious but I was really learning ). And up until this day I make it my duty to keep learning about how to improve the quality of my work and service .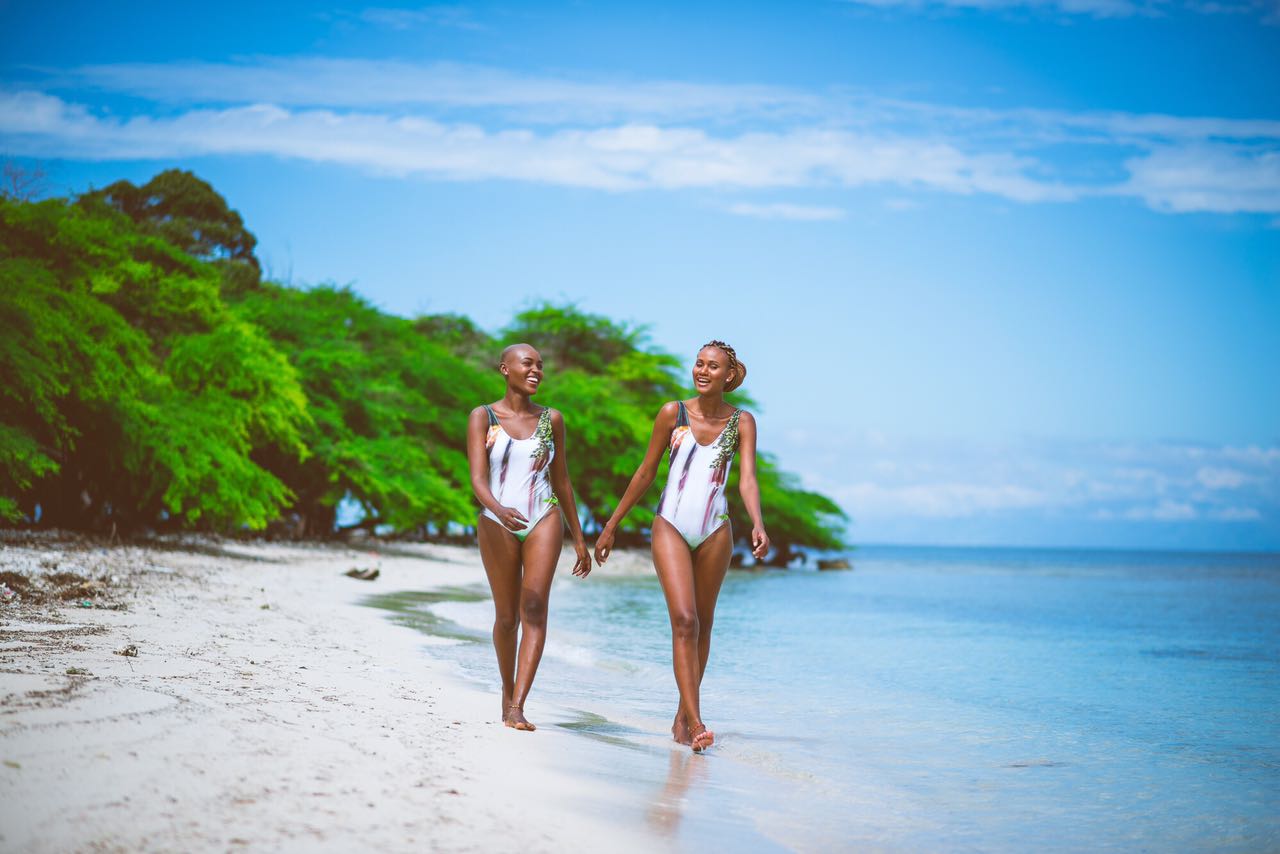 4- What does your morning routine looks like ? What's the first thing you do in the morning ?
Most of the time now I try and meditate when I first wake up to set my intentions for the day . But when I do not get the chance to I go right on to getting Gigi ready for school. When she's at school that is when I get the chance to take care of everything ; Respond to emails and messages, work out and go about my day.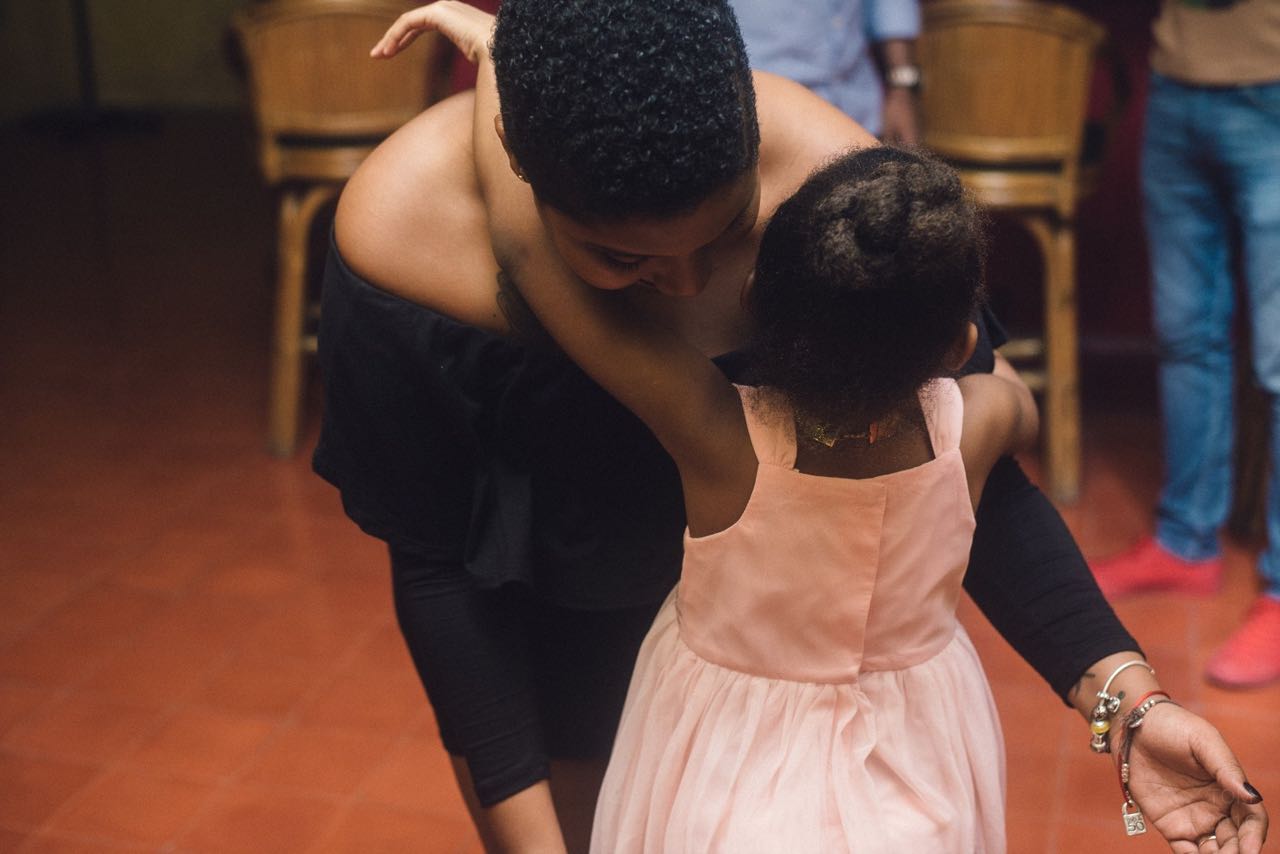 5- What challenges do you encounter with your business and how do you overcome them ?
Having your own business is defined by challenges and obstacles, you will face them daily . Whether it is to please your audience, coming up with the right content , managing your staff, inventory, clients , customer service, staying authentic . It is all a challenge but that is what comes with the territory . Keep in mind things will never go as planned and that's ok ,in the process you will learn so much more than meets the eye and you just have to keep an open mind .
One of my biggest challenges was that I started so young and knew so little . I had to teach myself consistency, and discipline. I did a whole lot of reading and researching in order to keep evolving and growing , learning how to deal with certain situations , also handling them .
One of the most shocking challenges have been related to my gender . I remember in the beginning of my career people would take it for a joke every time I would speak of what I wanted to build . Who are your partners ? Is anyone involved in your projects? You can not do this alone, you are going to need a man next to you . The harassment I would get because of simply choosing to do what I love , I would not allow anyone or anything make me doubt my capacity and drive. I was not having it, and I was determined and still am until this day ready to set sail to whatever I take in charge .
The best way I go about overcoming my challenges is through positive thinking . Finding light in any darkness that comes my way. Always look for the good in things or people , it exists . I am grateful for that bit of wisdom , it helps me to get over things and help me to move on with grace .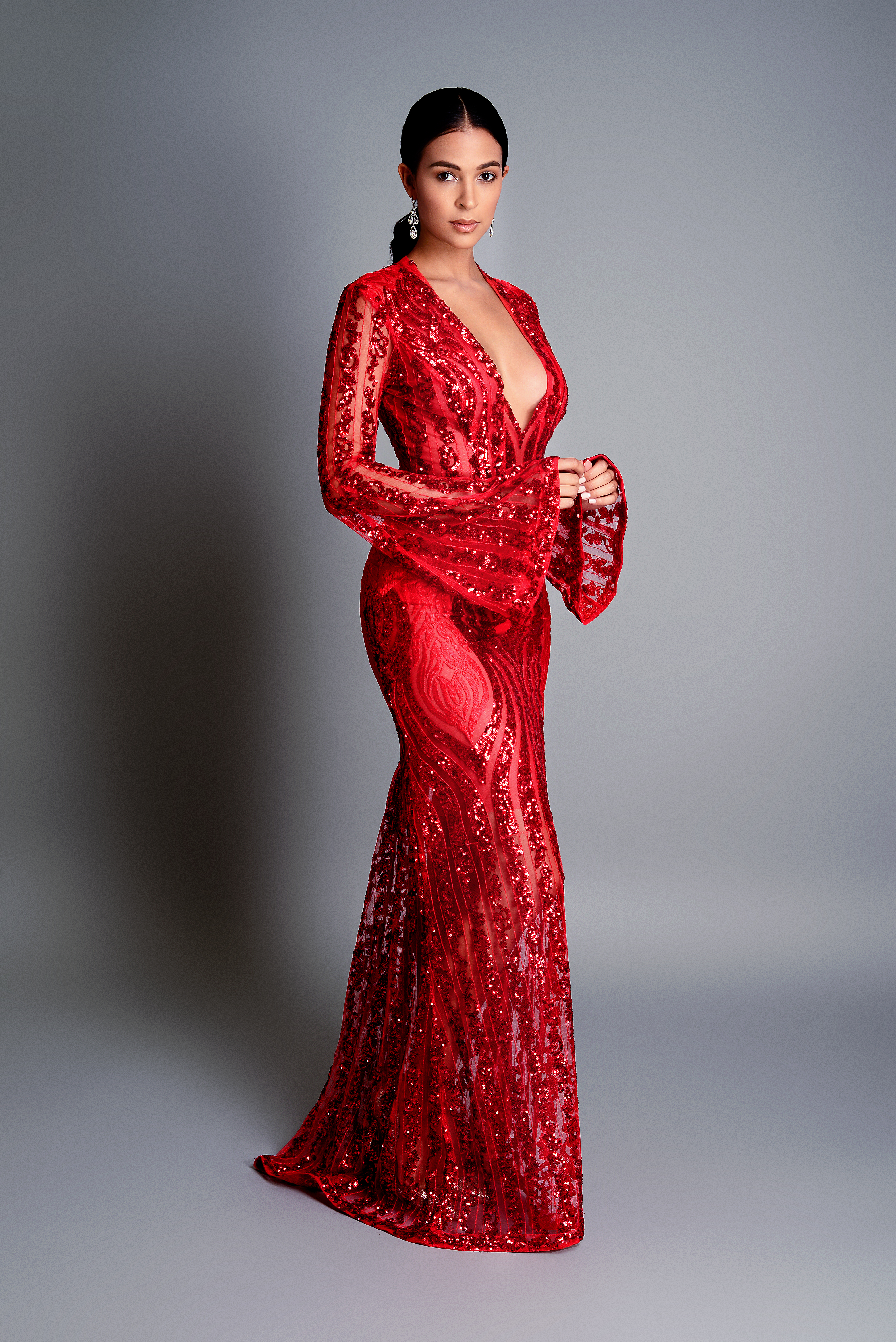 6-What is your best strategy for promoting your business ?
For me it is staying authentic. I strongly believe that people cling to what is real what feels real .
Therefore the way you approach your audience is the way they will perceive you to be .
My strategy has always been quality of work and service . I do not care what I have to do to please my clients as long as it is in my capacity I do it .
7- How do you manage and balance your time as a mom and business woman ?
The reason I am turning these answers three days late .
But I try my best to plan out my weeks ; work schedule and Gigis schedule. I try not to miss a thing when it comes to her ! Although I communicate a lot with Gigi on what I do and where I am . I sometimes take her to work with me in order to see what I do to better understand why sometimes mommy isn't home early etc. . Thank Goodness she is an understanding child and is able to keep up with her busy mama .
Its super hard , I honestly think that people should not have kids until they are well established in life and do not have to work too hard ( my honest opinion to anyone ).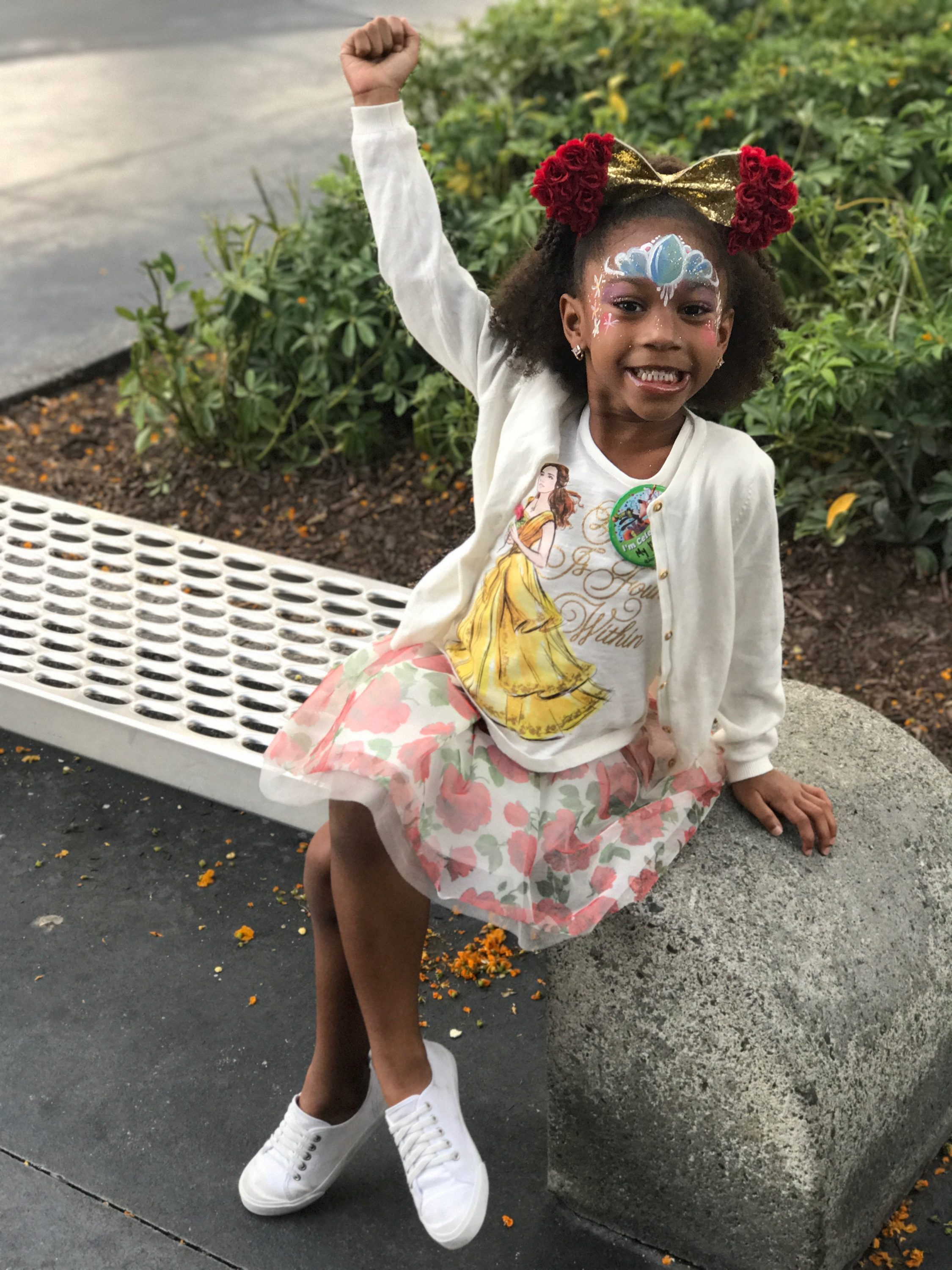 8- How do you make room for personal time to yourself ? What do you do to relax, refresh, or get inspired ?
Haaa…. me time ,where ?
It has been challenging finding time for myself when I deal with so many people on a daily basis. I took my first vacation from work  after 7 years recently .Where I went to Haiti to resource( because it was the place that made me discover my passion) . I had barely looked at my phone for the first time in 7 years . Anyone that knows me knows I am always on the phone answering to someone about something . But I have decided to break out of that old habit . So I've implemented traveling into my scheduled me time . Every couple of months I try to go somewhere different . Whether it be out of state or international I try and take a couple of days off and go.
When I lived in Haiti I enjoyed going out of the city every chance I could get even if it was for work . Something about being around any body of water soothes me when I need my quick fix . And last but not least spa days , when everything just slows down.
9- What are your future plans and vision for your business ?
Right now I am currently working on branding , and expanding . We are working on our product line that should be coming out soon . This is a long overdue goal of mine but nothing rushed comes out great . We are also expanding our services in Haiti , Makeup and Agency . Zoule was build in the intention of bringing all types of people together to work as a team and with that intention in mind we just want to keep growing our empire to even more branches in our field , not only for now but for the future as well .
10- What would be your advice to aspiring women who plan to start a new business ?
Being a woman in a man's world is tough, being a woman and ruling entrepreneur in a man's  world is even tougher. But someone has got to be doing it and proving to other woman that WOMEN like us do exist .
Everyone of us is special and have our own magic , ask yourself what yours is. Know your field, keep studying it and whatever you do never compare yourself nor your success with others. Failing is the way through success therefore enjoy every bit of the bad the good and definitely the right now. Whatever happens DO NOT GIVE UP !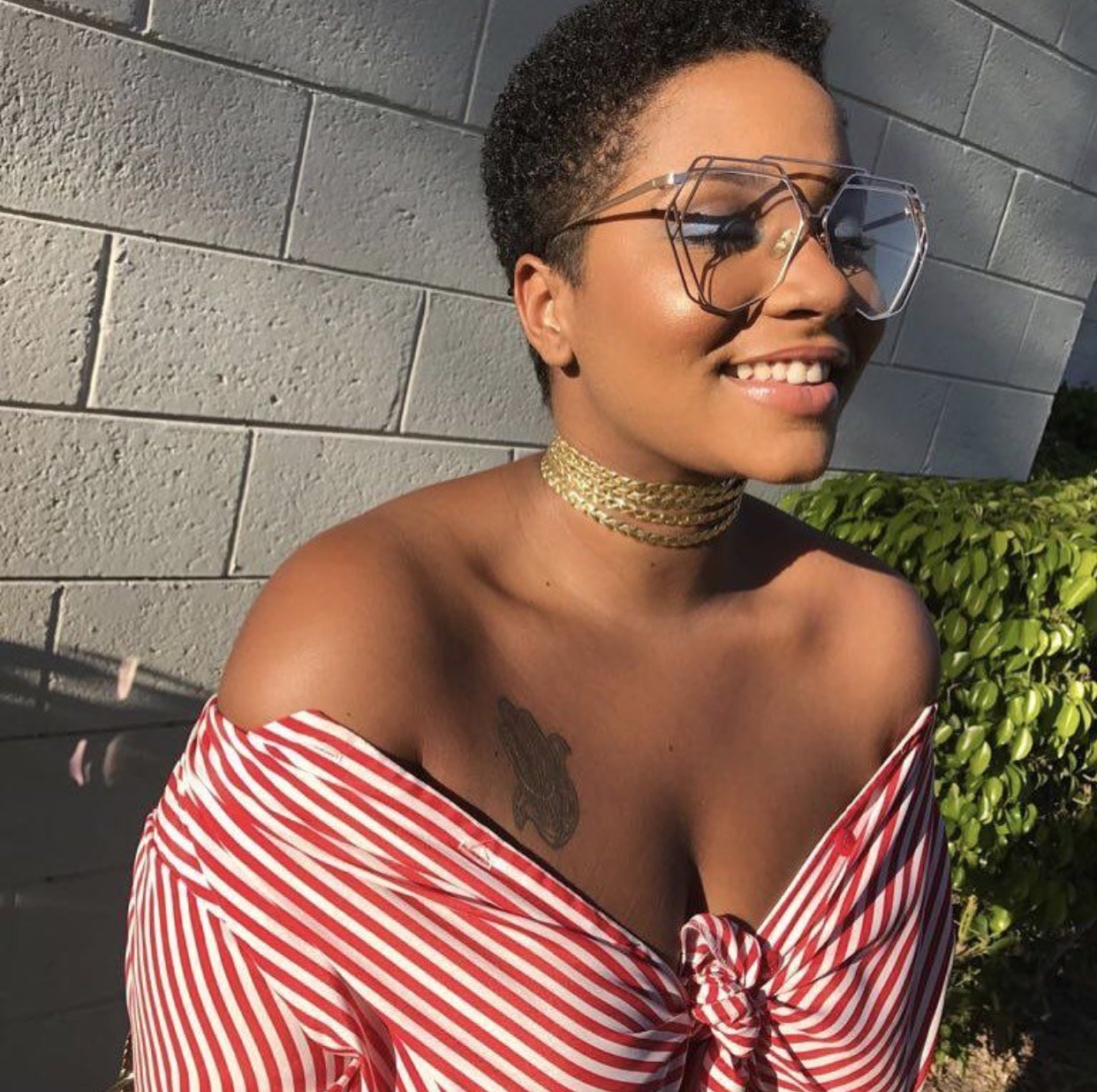 Thank You for sharing your secrets with us, Matti! 

The following two tabs change content below.
Laura
I am an early childhood educator who has fallen in love with the life that I have been given. I am inspired by the beauty in everything that surrounds me to live my best life, loving my hardest, and traveling the furthest possible. Join me on my adventures through life.
Comments
comments